Forecast: More Clouds And Showers Today Before Steady Rain
This article is more than 6 years old.
Although we aren't seeing much in the way of sunshine this week, we also are not seeing a lot of rain either.
There have certainly been quite a few showers over the past several days, and there are more on the way. However, the total amount of rainfall remains under an inch for most places, and after a dry April, we still could use about two or three times the amount of rain we have seen since Sunday.
Through Sunday, areas of rain showers will be affecting our weather. The next batch of rain moves into the region later this afternoon, although we could see some showers before the steady rain. It's also going to remain quite cool the rest of the work week with highs in the 50s. The dampness in the air will add to the chill.
The problem is the jet stream. It's configured in such a way that small areas of energy are continually riding within this flow and bringing us some rain. The loop below shows how the rain areas (green) will be moving through each of the next five days. When you see an area of green over southern New England that is a forecast for showers, the gaps between the rain can last many hours.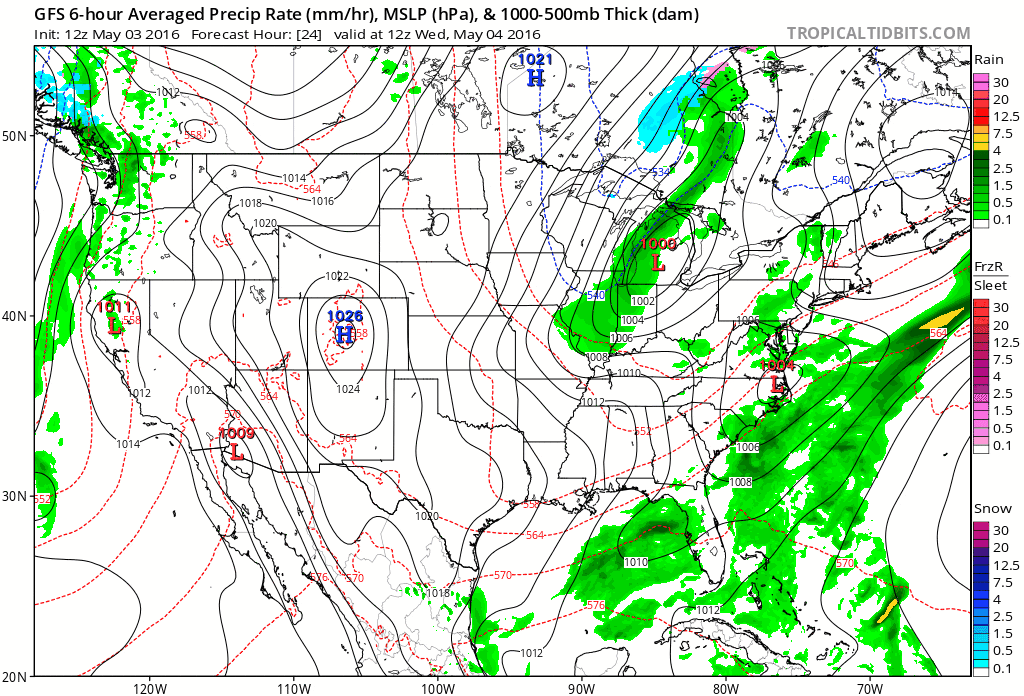 The greatest risk for showers comes tonight before the rain tapers of Thursday. Showers are still possible Friday and again Sunday. Saturday appears to be the driest of the weekend days, but even then, there won't be a lot of sunshine. It will be warm, with temperatures in the 60s this weekend.
You can follow David's weather updates on Twitter at @growingwisdom.
---
Today: Cloudy and damp with some showers, a steadier rain late in the day. Highs in the 50s.
Thursday: Still damp with clouds and some sun and shower or two. Highs 52-58.
Friday: Cloudy with a few showers. Highs 53-59.
Saturday: Partly sunny, may shower, lower 60s.
Sunday: Partly sunny then cloudy, afternoon showers. Highs 61-66.