At Together Festival, 5 Artists To Hear Pushing The Boundaries Of Electronic Music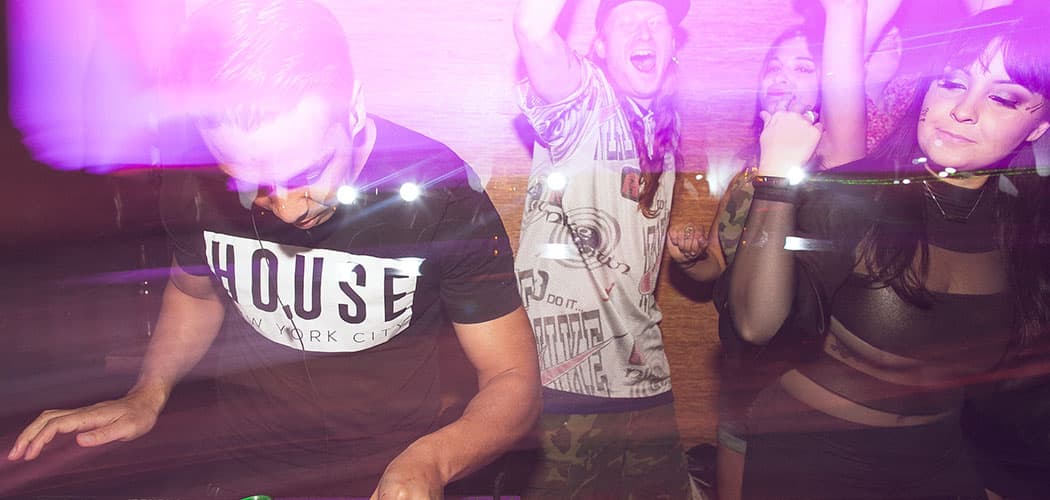 This article is more than 5 years old.
Back in 2013, the description on the website of the electronic music festival Together Boston included a link to the Wikipedia entry on electronic dance music, or EDM. The term is one with which those in the know often take issue, a catch-all industry designation that brings to mind watered-down dance beats in Top 40 bangers instead of the plethora of genres contained within: house, drum and bass, techno and dubstep, to name but a few. The letter "d" is limiting, too—the scope of electronic music goes well beyond the stuff with a beat.
But from the start, Together has been interested in digging deeper. In addition to DJ sets, the festival programs panels, technology demonstrations and art installations. Now in its seventh year, Together runs from May 15 to May 22 at venues in Cambridge and Boston.
The pioneers of electronic music, who were experimenting with primitive electronic instruments as early as the 1920s, were interested in expanding music's sonic possibilities, and perhaps even the definition of what music could be. Appropriately, this year's Together lineup includes a wide range of DJs, producers and sound artists dedicated to expanding the possibilities contained in that deceptively simple term, "electronic music." Here are five examples that illustrate that breadth. For the full lineup and schedule, visit togetherboston.com.
---
Jon Hopkins: May 20 at the Middle East Downstairs in Cambridge
Jon Hopkins is an English producer who began his career as Imogen Heap's keyboardist and has worked with the likes of Coldplay and Brian Eno. The track "We Disappear," off of Hopkins' 2013 album "Immunity," fashions a dense, skittering beat out of an amassing chorus of scratches, glitches and beeps before relaxing into a dreamy ambient denouement.
---
The Black Madonna: May 17 at the Middlesex Lounge in Cambridge
The Black Madonna is a Chicago-based DJ and producer and the creative director of the Chicago indie venue Smart Bar. Her philosophy is one of radical inclusiveness, manifesting in ebullient house, techno and disco sets with a propensity for disruption. This set from The Bunker Podcast begins playful and sexy and starts to get weird around the 7:40 mark—and that's just the beginning.
---
Floating Points: May 15 at the Sinclair in Cambridge
U.K. producer, DJ, keyboardist and composer Sam Shepherd, a.k.a. Floating Points, merges live instrumentation with more traditional modes of DJing and production. In this live Thump Sessions set, drums, bass, guitar, strings and brass bolster Shepherd's grand, twisting compositions.
---
France Jobin: May 18 at the Waterworks Museum in Chestnut Hill
The Montréal artist and composer France Jobin describes her work as "sound-sculpture." In this live set from the 2014 Montréal Mutek festival, she tinkers subtly with texture and tone to fashion a deeply contoured yet minimalist sonic landscape.
---
Zebbler Encanti Experience: May 18 at Wonder Bar in Allston
In an age in which DJ sets increasingly incorporate projections and laser shows, Boston's Zebbler Encanti Experience—video artist Zebbler and producer Encanti—have been at the forefront of the trend, making a distinctive visual aesthetic their calling card. The music video for "Freakquency" exemplifies their trippy, impish sensibility.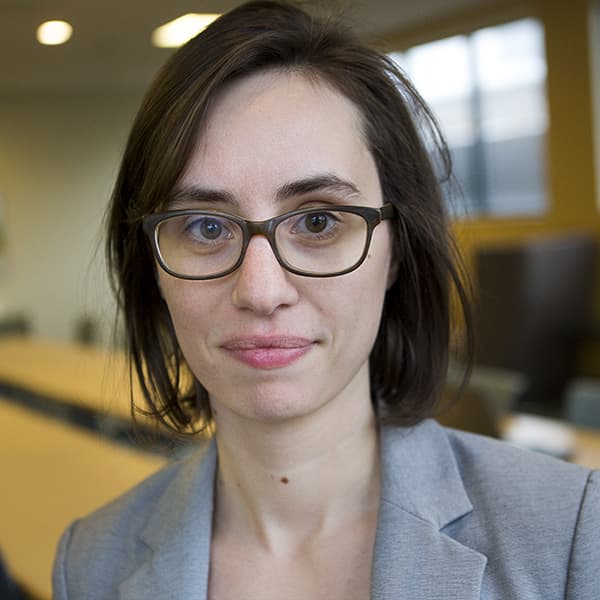 Amelia Mason Arts And Culture Reporter
Amelia Mason is an arts and culture reporter and critic for WBUR.