Mass. Senate OKs Transgender Public Accommodations Bill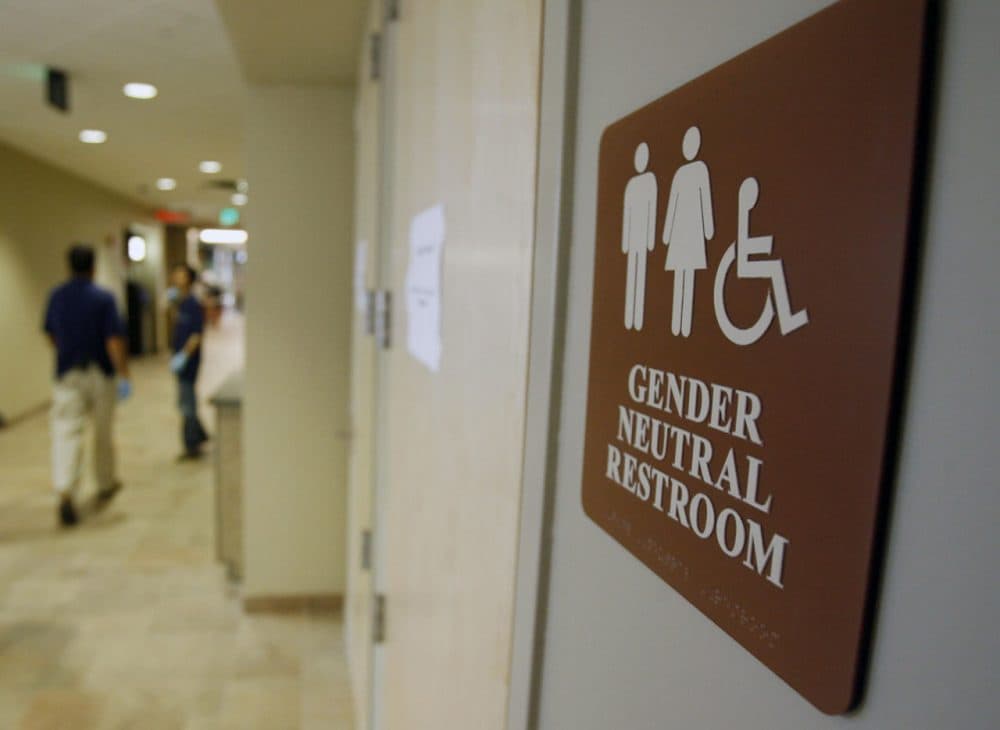 This article is more than 5 years old.
The Massachusetts Senate easily approved a bill (S. 735) on Thursday that would allow people to use public bathrooms and locker rooms that correspond to their gender identity.
The legislation passed by a 33-4 vote. It had the support of Senate President Stanley Rosenberg, an Amherst Democrat.
Ahead of the vote, supporters called the bill a "basic measure of fairness."
Attorney General Maura Healey applauded the vote in a statement, calling it a "simple bill, but one that is incredibly meaningful."
Also ahead of the vote, Drew Beckwith -- president of the Massachusetts Family Institute, which opposes the bill -- said there are already laws protecting transgender people from discrimination.
Sexual abuse survivor Kaeley Triller, who spoke on behalf of the family institute, also urged legislators to vote against the measure.
"Not a week will go by without you hearing about another creep trying to get into a girls bathroom and abusing her," she said. "And yet it's OK to tell these women that their needs don't matter, that they're fear-mongering, and that they're — this is what we call victim shaming. This is actually also what we call rape culture."
The measure now goes to the House, where it is expected to face more opposition though still pass.
Gov. Charlie Baker has yet to say if he would sign the legislation, but he said he appreciated House language that clarifies some issues.
A revised version of the bill adds language directing the state attorney general's office to issue guidance for prosecuting anyone who asserts gender identity for an improper purpose, as WBUR previously reported.
With reporting from WBUR's Steve Brown
This article was originally published on May 12, 2016.