Forecast: Pop-Up Storms Possible Late This Afternoon And Evening
This article is more than 4 years old.
Yesterday turned out quite nice, although there was a cool breeze off the water for much of the afternoon. This kept the coastline chilly. The marine air will likely become relevant later this weekend.
Today's big weather question is whether or not you see a shower or thunderstorm. Most of us will remain dry, but some of us will get a downpour, and there could be thunder and even hail.
There's a pool of cool air that is hanging thousands of feet high in the atmosphere, rather than along the coastline. When colder air moves atop warm air at the ground it can set the stage for showers or thunderstorms. If the air is cold enough and the storms are strong enough, hail can result.
In this type of situation, about 80 percent of the area will remain dry, while those in the 20 percent of places who do get rain will get quite wet — though the downpours won't last long.
Once these showers end later this evening the stage is set for a stellar day on Friday. I'm expecting it to be the nicest day of the week, in fact. Temperatures Friday should make the 70s even at the coast.
The weekend forecast is challenging, because there will be a storm moving up the coastline from the south. As in winter, the exact track of this storm will determine who gets rain and how much. The closer to the coast the storm is, the further inland the rain will occur. The best chance of rain presently appears to be south of the Massachusetts Turnpike.   Clearing takes place later Sunday and Monday.
You can follow David's weather updates on Twitter at @growingwisdom.
---
Today: Mostly sunny and pleasant. There is a chance of a pop-up shower or storm late in the day. Highs 65-74.
Overnight: Early showers and storms end. Clearing by morning. Lows 44-50.
Friday: More sunshine and warmer. Highs 70-75, cooler 60s at the coast and Cape Cod.
Saturday: Mainly sunny early then clouding up. Highs 68-74.
Sunday: Chance of rain. Highs 58-72, warmest west of Route 495.
Monday: Partly cloudy and pleasant. Highs in the 60s.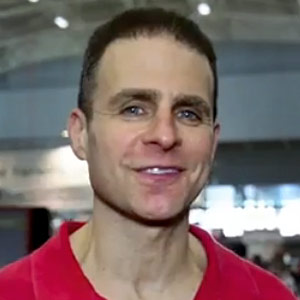 David Epstein Meteorologist
David Epstein is WBUR's meteorologist.