Forecast: A Taste Of Summer Is On The Way This Week
This article is more than 4 years old.
Many of you think of Memorial Day weekend as the unofficial start of summer. This year, our first taste of extended warmth will arrive just before the weekend, bringing along plenty of sunshine.
The challenge for the upcoming weekend forecast will be whether the warm air stick around into the weekend or if cooler marine air will push it out.
Late May is notorious for busted forecasts when it comes to temperatures. This is because a slight shift in the wind from a land to an ocean breeze can drop readings from the 80s to the 60s in under an hour.
This week, I'll be watching the computer models closely for temperature trends, but for now plan on an extended period of early warmth.
Temperatures will likely get to 80 degrees at Logan Airport by Thursday. On Wednesday, a sea breeze may prevent the official temperature in Boston from the airport from being 80 degrees, but by Thursday it should occur. This will be about three weeks later than the first day of 80-degree weather typically occurs.
If you check my forecast regularly, you know how dry it's become. The lack of rain is problematic for farmers and casual gardeners. This week, there is a chance of showers tonight and Tuesday.
There could be more scattered showers later this week, but the models support the idea of continued drought conditions in eastern Massachusetts.
The map below shows projected rainfall through the rest of the month. The key is on the right. Notice the least amount of rain falls across the coastal plain from southern Maine to New York — these are the driest areas already.
You can follow David's weather updates on Twitter at @growingwisdom.
---
Today: Sunshine followed by increasing clouds. Seasonably mild. Highs near 70.
Overnight: Chance of a few showers. Lows 50-55.
Tuesday: Cloudy, a few showers and even a thunderstorm. Highs in the 60s.
Wednesday: Becoming mainly sunny. Highs 76-83, warmest inland.
Thursday: Partly to mostly and warm. Highs 80-83, cooler at the coast and on Cape Cod.
Friday: Sunshine and clouds, may showers. Highs 72-77.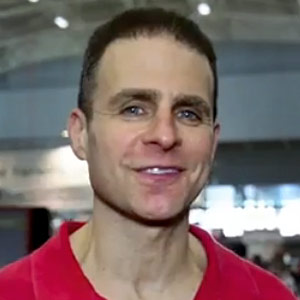 David Epstein Meteorologist
David Epstein is WBUR's meteorologist.