Suspect In Auburn Officer's Slaying Was Released From Prison In 2013
The man suspected of killing a Massachusetts police officer during a weekend traffic stop had a lengthy criminal record and had been released from a maximum-security prison in 2013, officials said Monday.
The suspect, 35-year-old Jorge Zambrano, was fatally shot by police late Sunday after he burst out of a bedroom closet and opened fire on officers inside a duplex apartment in Oxford, investigators said. Oxford is about 7 miles from Auburn, where Officer Ronald Tarentino was fatally shot early Sunday morning.
A state trooper was shot in the shoulder by Zambrano, and officers returned fire, state police Col. Richard McKeon said. The trooper, an 18-year veteran of the force and former U.S. Navy Seal, underwent surgery late Sunday night and was recovering in the hospital. The trooper's name wasn't released.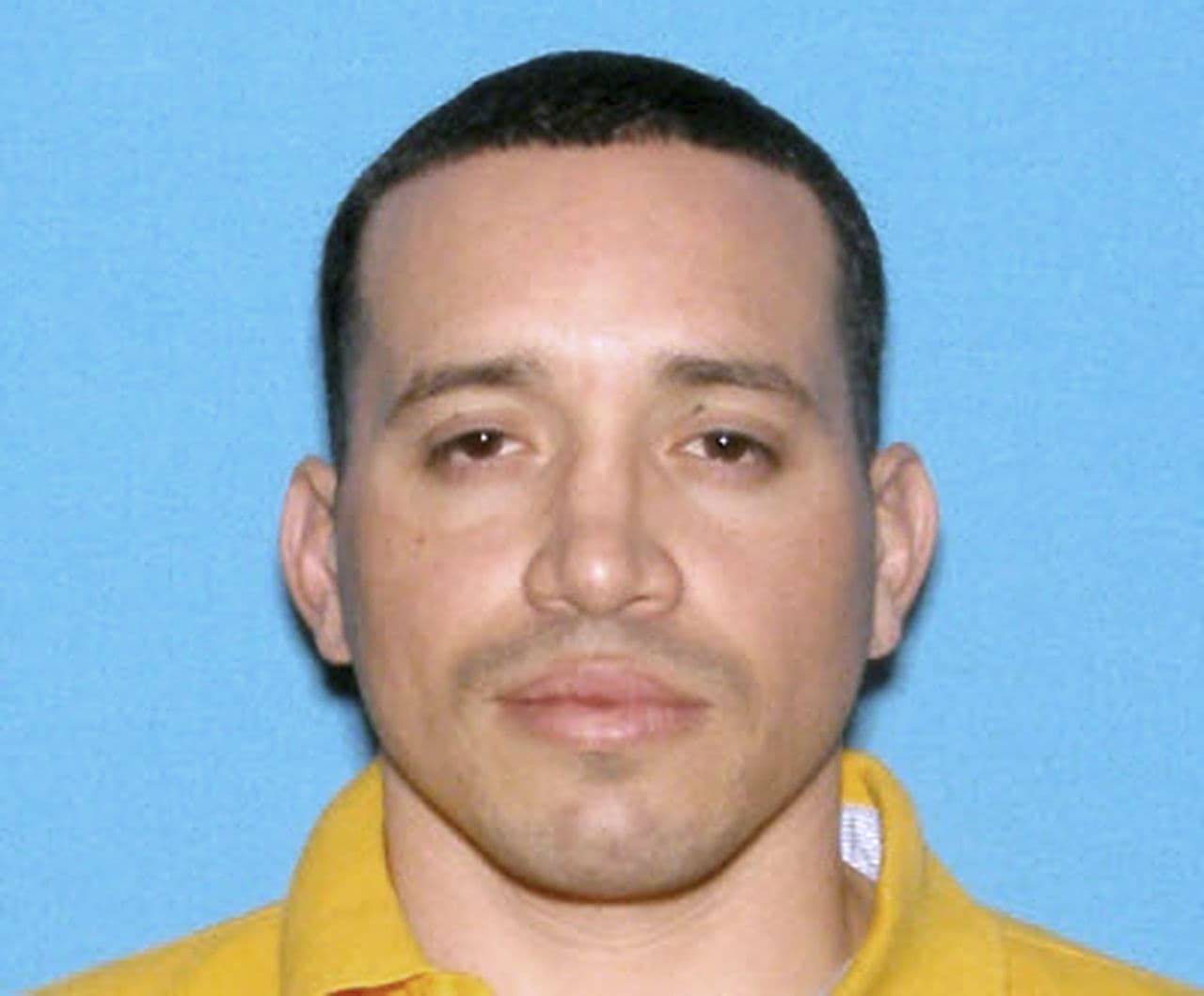 State officials said Zambrano had been released from the Souza-Baranowski Correctional Center in Shirley on Nov. 1, 2013, after serving a seven-year sentence on charges including cocaine trafficking, two counts of assault and battery on a police officer and two counts of resisting arrest.
Since getting out of prison, Zambrano had been arrested multiple times and had court cases pending on charges that included assault and battery, driving with a suspended license, trespassing, resisting arrest and disorderly conduct.
The violent bedroom encounter came nearly 18 hours after Tarentino pulled over Zambrano at about 12:30 a.m. in Auburn, because the license plate on the SUV he was driving was not registered to that vehicle, said Paul Jarvey, a spokesman for Worcester District Attorney Joseph Early Jr. Jarvey said authorities are still investigating why Zambrano shot the 42-year-old officer and then fled.
Officials later learned that Zambrano was at the Oxford duplex and spotted what they believed was his vehicle parked behind the building. Jarvey said Zambrano knew someone who lives at the duplex.
Tarentino had been with the Auburn police force for two years, and before that worked with the Leicester Police Department in his hometown. He leaves behind a wife and three children.
Leicester Police Chief James Hurley said Tarentino was a dedicated officer with a constant smile and an infectious laugh whose father served as a police officer in Medford for more than 30 years.
Hurley urged people to honor Tarentino by supporting police officers, "today, tomorrow, next month, next year and well into the future."
State and local police officers lined up outside of the hospital Sunday as a police vehicle, escorted by a procession, took Tarentino's body to the state medical examiner's office in Boston, where the vehicle was met by another large contingent of officers.
Outside the Auburn police station, the American flag was lowered to half-staff. The town's residents left bouquets of flowers and miniature American flags piled at the bottom of a stone monument dedicated to law enforcement officers killed in the line of duty.
Associated Press writer Amy Anthony in Providence, Rhode Island, contributed to this report.