4 Shot, 1 Fatally, Near Boston High School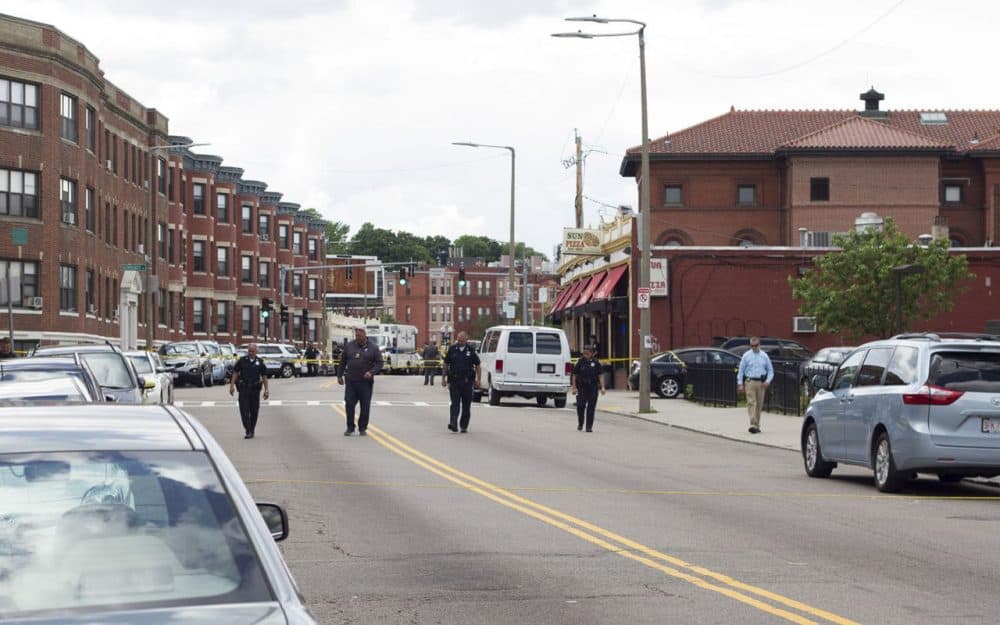 This article is more than 4 years old.
A Boston high school student was fatally shot Wednesday afternoon, and three other people were shot and injured, Boston police say.
The afternoon shootings happened near the Jeremiah E. Burke High School on Washington Street in the neighborhood of Dorchester.
Police Commissioner William Evans told reporters that the teen who was killed "looks to be 17" and was a student, "we believe at the Burke school." The commissioner did not identify the student.
Two of the other shooting victims were teenagers. The fourth was a 67-year-old woman, who was grazed in the shootings, Evans said.
Evans said the shootings occurred by a pizza shop near the school.
"We need people to be outraged," he said about the midday shootings by a school, while also asking for the public's help in obtaining information.
No arrests have been made.
The Burke, Lilla G. Frederick Middle School, Dearborn STEM Academy and Martin Luther King Jr. K-8 School were put in safe mode as police investigated the area. By 2:15 p.m., students and staff from all four schools were allowed to go home, according to a Boston schools spokesman.
Mayor Marty Walsh, who just arrived on a flight from China, stood next to Evans during the briefing and called it "a sad day" for the city of Boston.
Added Mark Scott, an associate pastor at the Azusa Christian Community: "The headmaster, the students, the people who partner with the [Burke] school have worked really hard over the last number of years to make it a place of learning. So this is not a school that we've been at around violence for some time, so that is a cause of grief."
This article was originally published on June 08, 2016.