FAQ About The New WBUR.org
This article is more than 4 years old.
Q. Where can I listen live?
A. The live stream now works within a new, global site player. See this demo video to learn how it works. You can learn more about ways to listen here.
Q. Where can I find my programs, podcasts and sections?
A. All programs that WBUR produces or carries online or on-air can be found here, in our Programs + Sections page on the left navigation.
Q. Where can I find the on-air schedule?
A. The on-air schedule can be found here.
Q. Where can I find older, archived WBUR content?
A. We are working on updating our entire 15 years worth of digital archives to our new site; our full archives won't be available for another week or two.
Q. I have bookmarked my favorite WBUR sites like The ARTery and On Point. How can I find them?
A. We have new homes for sites like The ARTery, CommonHealth, Cognoscenti, On Point, Here & Now and Only A Game. The old URLs will redirect you to their new locations; you can also browse the list here.
Q. Some parts of the site look just the same, what gives?
A. Parts of the site are slated to be updated later in the summer. For example, our support and events pages will look as they always have, and can be found here and here.
Q. How can I search for what I need?
A. You can search the site globally here.
Q. What happened to features like 'Most Popular'?
A. We'll be reviving the most popular list in the next few weeks; we need to give our algorithms some time to index all our new content.
Q. Where are the show rundowns?
A. Rundowns for our broadcasts are not currently available, but we plan to release this feature later this summer. In the meantime, you can find the entire audio of each show every day they air under the "Archive" tab on each show page titled "Full broadcast" with the date. Example: Only A Game.
Q. When will I be able to download audio files?
A. UPDATE: We've restored download functionality. You can now download a segment by clicking the cloud/arrow button underneath the play button from the article page.
Q. Can I fast forward or rewind when I'm listening to audio on the new site?
A. If you're listening to audio that is not part of the live stream, you can skip backwards and forwards. To do this, after hitting play on the audio you want to listen to, click the up arrow on the player on the bottom left-hand of the page. That will pop up the player window, where you can hit the forward/backward arrows to move in 15 second increments, or you can click and drag the yellow dot that is displaying how far along you are in the story.
Here's how it works:
Our live stream currently does not have that functionality. We are working on that for our app release later in the summer.
Q. How can we send feedback or ask questions?
A. You can always send us feedback here. We promise to read everything you send! Comments will work as they do today, powered by our commenting platform, Disqus. In addition to our feedback here you can also reach us on Facebook and Twitter, or email us at beta@wbur.org.
Q. What are some features we should definitely check out?
A. You can browse the latest in audio from WBUR here, at a new location we're calling "Explore Audio." Our audio is now "persistent" meaning that you can now browse the site while still listening. Our new site is fully responsive and should work on all mobile devices - try us on your phone!
Q. Still can't find what you need? Try our About WBUR section or fill out our form, and we'll get back to you as soon as we can.
This article was originally published on June 10, 2016.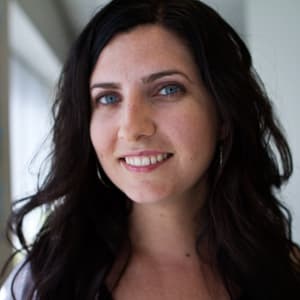 Tiffany Campbell Executive Editor, Digital
Tiffany Campbell is WBUR's executive editor for digital.