Boston Turns To Past For Interim Latin School Leadership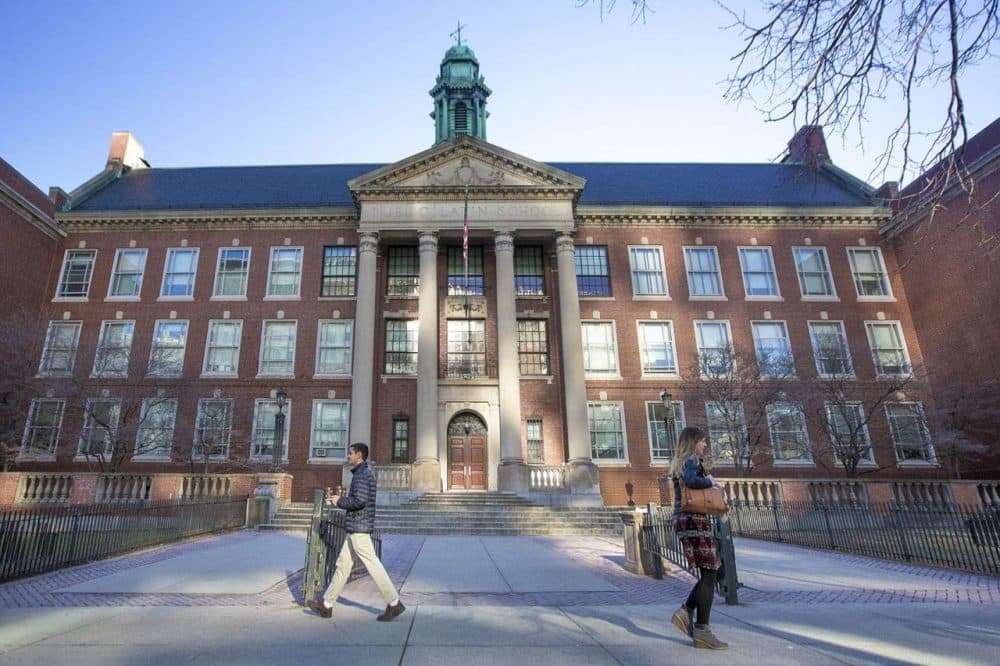 This article is more than 4 years old.
After a tumultuous week, the prestigious Boston Latin School has interim leadership.
On Tuesday, Boston Public Schools Superintendent Tommy Chang named Michael Contompasis interim headmaster of the exam school.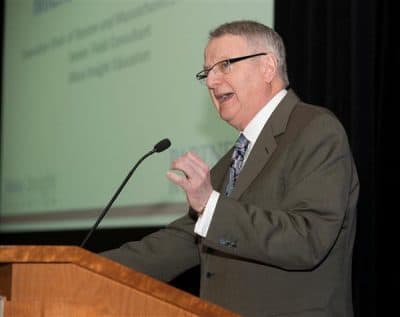 Contompasis, 76, a 1957 graduate of Boston Latin, was its headmaster from 1976 to 1998. He later served as chief operating officer and superintendent of Boston schools.
Last week, Lynne Mooney Teta, Boston Latin's headmaster, announced she would be stepping down. Her resignation comes after months of racial tension at the school.
Chang also appointed Jerry Howland (Boston Latin Class of 1966) as the school's associate headmaster, and he named Alexandra Montes McNeil as its instructional superintendent.
"I have every confidence that Michael Contompasis and Jerry Howland have the deep experience, knowledge, and passion necessary to guide Boston Latin School through this transitional process," Chang said in a statement.
In the same statement, Contompasis said he understands "firsthand that we all have a duty to preserve Boston Latin's mission of providing the very best quality of public education. That includes making sure all of our students, faculty, and staff feel safe and supported."
At a press conference Tuesday, Boston Mayor Marty Walsh said school officials are working to make the school more diverse and inclusive.
"I know that this year has been an up and down year for a lot of people," he said. "At the end of the day, we will we learn from the past and we will make Boston Latin School even greater."
He said the transition at Boston Latin will "set the tone" for how other schools should treat similar situations.
According to the statement, Chang will name the co-chairs for a screening committee to name a permanent replacement for Teta soon and hopes to appoint the next headmaster in March.
With additional reporting by WBUR's Steve Brown
This article was originally published on June 28, 2016.