Donald Trump Fundraiser In Downtown Boston Draws Protesters
Donald Trump's campaign fundraiser was met with a crowd of protesters Wednesday.
Demonstrators chanted "Donald Trump has got to go" outside The Langham hotel in downtown Boston where the presumptive Republican nominee hosted a $2,700 a plate midday fundraiser.
U.S. Rep. Michael Capuano, a Massachusetts Democrat, and Boston City Councilor Ayanna Pressley were among the protesters.
"I don't know how someone can claim to want to make America great again when the very people who have made America he vilifies — immigrants, people of color, women, the LGBT community, workers," Pressley told the State House News Service before addressing the crowd.
Jamaica Plain resident Maria Christina Blanco, who was among the crowd outside The Langham, called Trump's platform racist, sexist and xenophobic.
"I think it's very scary. It's very scary what he's been saying about 'We need to exclude Muslims, we need to exclude Latin American immigrants.' You know, the way he disrespects women, it's terrifying," she said.
Trump supporter Juan Acosta was in the crowd outside the event and explained why he stands with the presumptive nominee.
"He brings solutions to big problems in the United States — brings jobs to America," he said.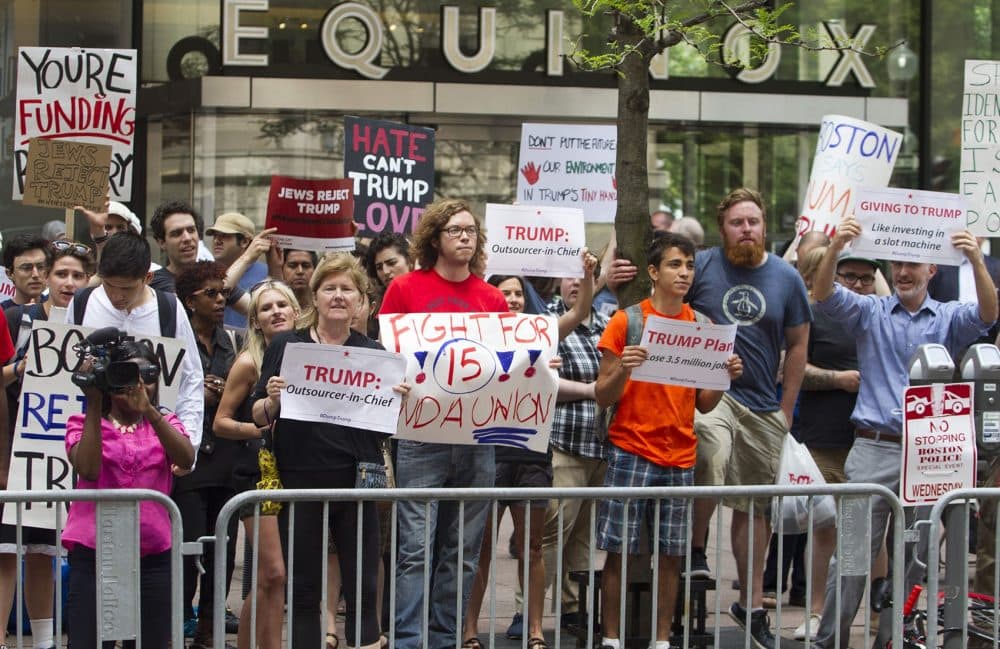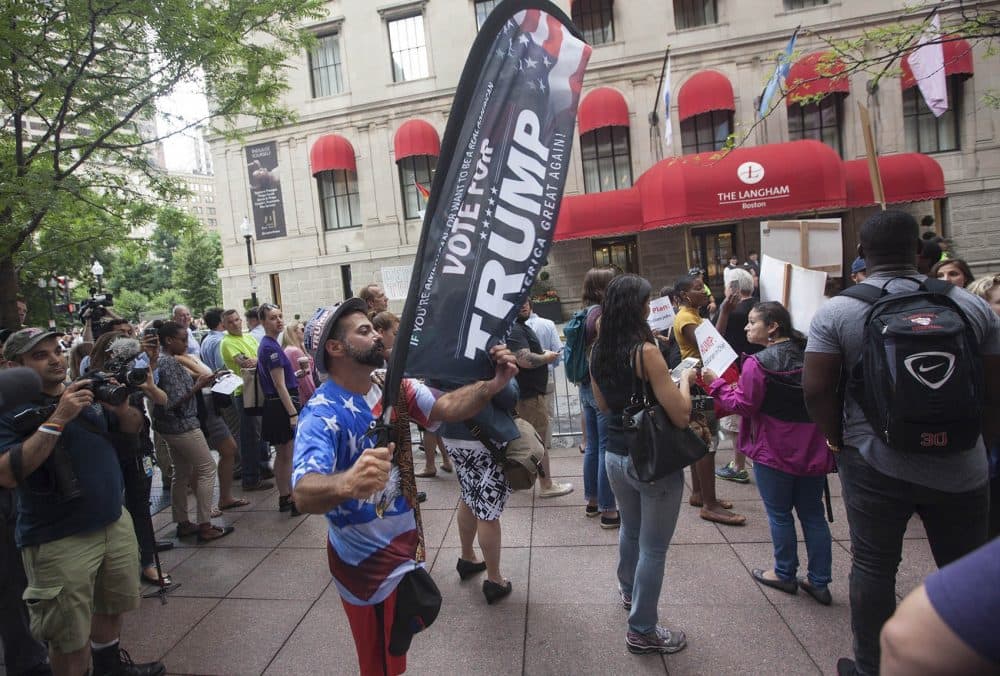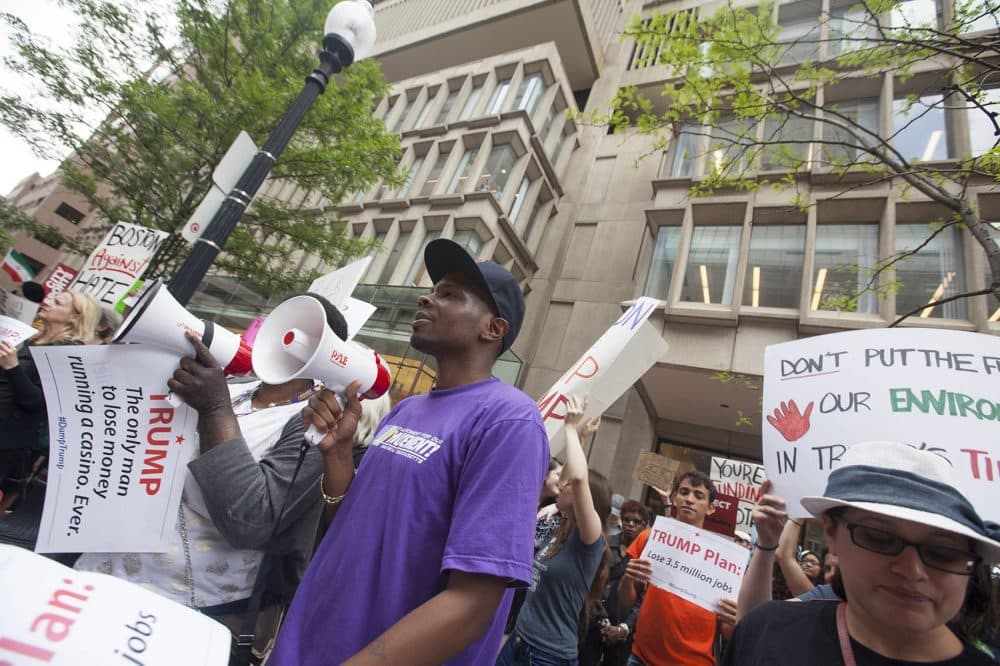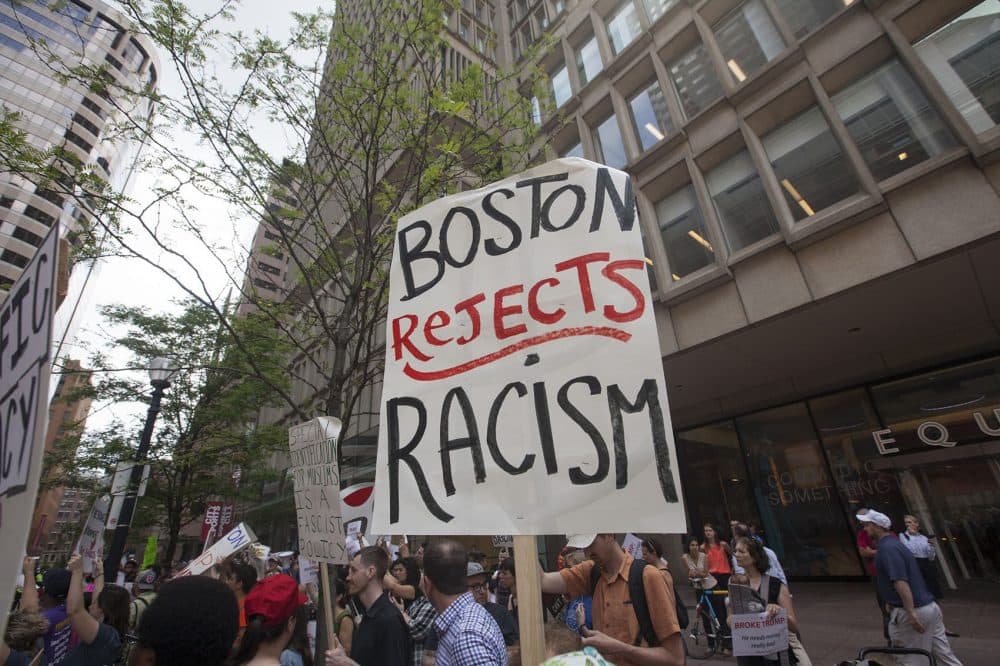 With reporting from the WBUR's Anthony Brooks and the State House News Service