How Organizers Are Making Jamaica Plain's Porchfest As Diverse As Its Neighborhood
07:38
Play

This article is more than 5 years old.
Betsaida Gutierrez lives in an apartment in a red-trimmed house on a quiet street in the Jamaica Plain neighborhood of Boston. The 64-year-old housing activist was born in Puerto Rico but has made JP her home for the past four decades. This summer, as she has for the last two, Gutierrez will host a slew of performers on her shady front porch for the third annual Jamaica Plain Porchfest on July 9.
Porchfest originated in Ithaca, New York, in 2007, but its ranks have swelled to more than 50 similar events around the country. The Boston area alone boasts Porchfests in Somerville, Jamaica Plain, Roslindale, Arlington and Brookline.
Porchfest is a free outdoor music festival that operates much like an open studios for music: A call goes out, usually on social media, and bands sign up online to play on their own porches or front yards. That's how JP Porchfest started out, too. But organizers immediately ran into a problem: They were having trouble reaching people like Gutierrez.
"Our first year, we attracted a lot of white male bands through Facebook," says Marie Ghitman, who co-founded JP Porchfest with fellow organizer Mindy Fried. "We realized if we let it all happen organically, that's the trend that's going to happen. And also, likewise, the porches we were getting were mostly in the center of JP, which is more white and upper middle class."
Ghitman and Fried were concerned that the people participating in JP Porchfest did not reflect the diversity of the neighborhood. Part of the issue was that musicians were being asked to provide their own porches. So the organizers invented a new system: People could sign up to be hosts, or they could sign up as performers, and Porchfest would mix and match. The new strategy meant that people might find themselves performing in an unfamiliar part of town. It meant that non-musicians, like Gutierrez, could easily participate. And it meant that you didn't need a porch or a yard to join in.
"I just saw this as a great opportunity to meet my neighbors," says Gutierrez, who read about Porchfest in the Jamaica Plain Gazette in 2014. Gutierrez is one of a number of Porchfest participants who live in the many affordable housing sites scattered around JP. She moved into her unit in 2004, but says that not all her neighbors have been welcoming to the presence of affordable housing on the street. On top of that, she feels the stigma of being one of the few Latinas in the neighborhood.
To Gutierrez, Porchfest represents an opportunity to engender a sense of community with her neighbors. Perhaps it might even spark conversations about gentrification's threat to the neighborhood. "I think one of the things we can do with the Porchfest is, as we meet people who live on the street, basically … we can have meetings and talk to each other when we see each other about how the market is changing," Gutierrez says.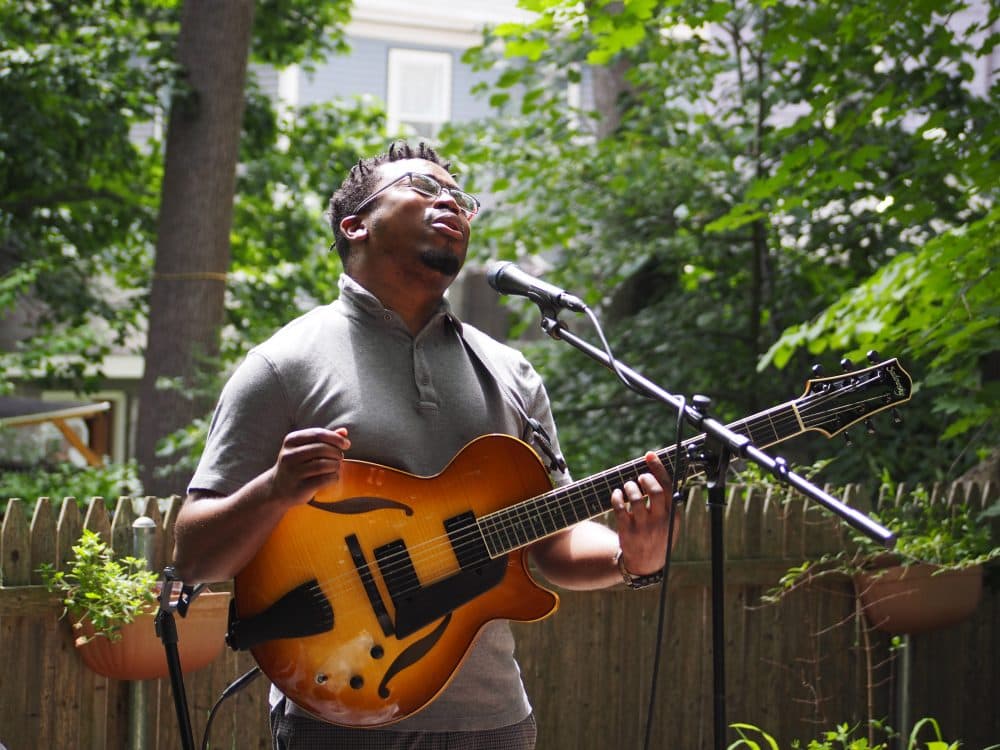 Ghitman and Fried also work hard to recruit and showcase a diverse collection of musical genres, from the dark Americana of local rockers Love Love to the jazz-inflected melodies of Mozambique-born singer Albino Mbie. To cast an even wider net, Porchfest organizers have added theater, dance, spoken word and storytelling to the lineup. The number of performance groups has more than doubled each year; this July, Ghitman and Fried expect more than 10,000 visitors to 86 porches around the neighborhood. People can attend all of it for free.
Ultimately, Fried and Ghitman believe that a more inclusive festival will make a stronger, more equitable JP. But the mission is not without its challenges. Last year, for instance, a new Porchfest site at the Mildred C. Hailey Apartments — the large affordable housing development formerly known as Bromley-Heath — failed to get much foot traffic. "It's like Bromley-Heath is this little community that doesn't really communicate with the world outside here," says Yamilet Torres, the president of the Tenant Task Force at the Mildred C. Hailey Apartments. "So we have to show the world that, you know, nice people live here, good people live here." This year, organizers hope to attract a bigger audience by placing Porchfest stages at the edges of the complex where foot traffic is heavier.
Hyde Square Task Force, a local youth development program, has no trouble attracting big crowds to their Porchfest stage in front of the soaring façade of the Blessed Sacrament Church in Downtown JP. Seventeen-year-old Francesca Santiago performs with the group's Latin band. After last year's set, Santiago and some friends struck out to explore Porchfest on their own.
"I even got lost," she remembers, laughing. "It was going up a hill and me and a couple of friends, we sat down and we were listening to these people playing. It was rock, and I'm not really into rock, but it was really cool."
Other small signs of success abound. Porchfest organizers have worked closely with the Jamaica Plain Neighborhood Development Corporation to increase the number of affordable housing sites at the festival. Fried points to the involvement of Nate Smith House, an elderly housing property, as one of their greatest successes.
"We placed Tempo International Rhythm Section, this wonderful band from Trinidad and Tobago, [there]. And [Nate Smith House] made empanadas for 300, 400 people, and lemonade and all the great sort of food," Fried says. "And it was this incredible celebration with people of all ages. It attracted people from kind of all facets of Jamaica Plain."
It is in those small moments that JP Porchfest makes apparent something that may not always be felt — a sense that the richness of the neighborhood can be a force for positive change.
This segment aired on July 6, 2016.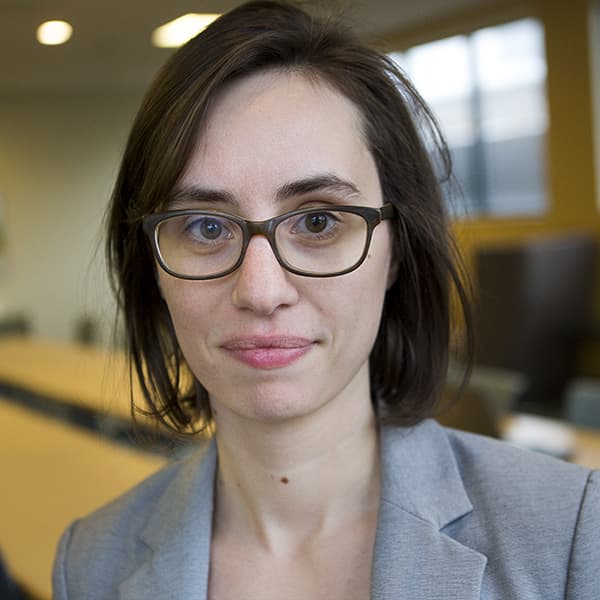 Amelia Mason Arts And Culture Reporter
Amelia Mason is an arts and culture reporter and critic for WBUR.