SJC Allows New Trials For Those Convicted In Dookhan Drug Cases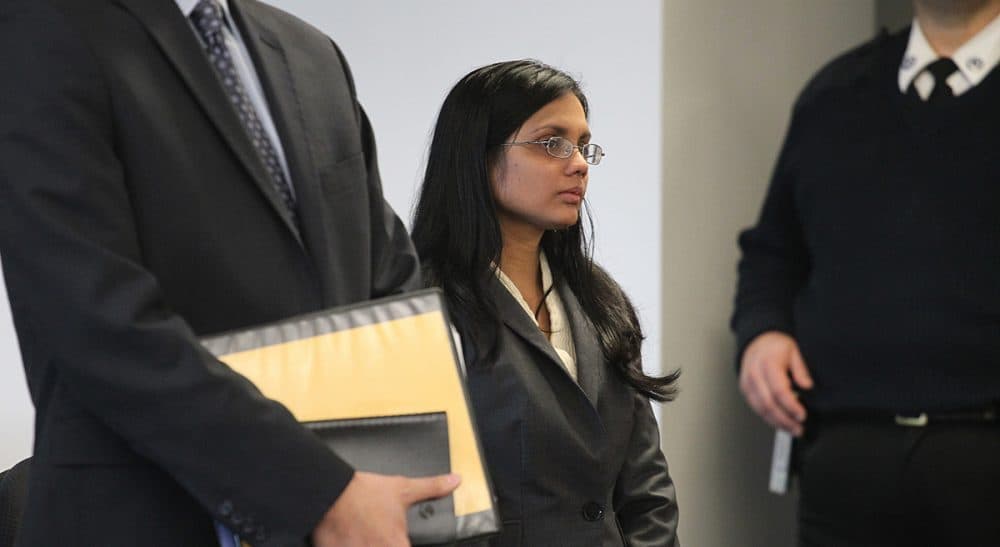 The state's highest court ruled Wednesday that people who were convicted in drug cases based on evidence processed by former state chemist Annie Dookhan can seek new trials.
Dookhan pleaded guilty in 2013 to charges of altering drug evidence and obstructing justice. Since the crisis became public, questions have been raised about the legitimacy of thousands of drug convictions.
Even though Dookhan handled thousands of cases, Suffolk County District Attorney's Office spokesman Jake Wark said he doesn't expect the Supreme Judicial Court's ruling to lead to many new trials.
"The great majority of criminal cases are resolved through a guilty plea, so right off the bat the universe of potential cases affected by this decision is going to be sharply limited," Wark told WBUR's Newscast Unit on Wednesday.
Matthew Segal, legal director of the American Civil Liberties Union of Massachusetts, called the SJC decision a step forward, but believes all convictions involving evidence Dookhan handled should be vacated.
"The vast majority of people who were convicted through Dookhan's misconduct have already served out their entire sentences, and so the question facing all of us is whether it makes any sense to spend time and money re-litigating these tainted cases," he said.
Last year, the SJC ruled that defendants who were convicted with evidence processed by Dookhan's lab would be able to challenge their convictions or withdraw guilty pleas without fear of harsher sentences.
Dookhan was released from prison earlier this year, after receiving a three- to five-year sentence in 2013.