Forecast: Beach Weather Continues Today And Tomorrow
It was a warm night again last night and although the air isn't oppressively humid, it's difficult for the buildings without air conditioning to have time to cool down each night. Boston was still in the 80s well into last evening with morning lows around 70 in most urban centers.
Today is a very similar type of day to Tuesday. Humidity will be in check, but air temperatures will again be in the 90s away from the shore. If Boston reaches 90 degrees before the sea breeze it would make the seventh day of 90 or higher. Even if the string of 90s is broken at Logan airport this is still one of the top 10 longest heat waves in the record books.
If you don't live at Logan airport or right at the water you will again see readings into the 90s. Plenty of sunshine will continue to keep it great for the beach, but difficult to be outside for extended periods of time working.
Tomorrow remains hot and perhaps a touch more humid, but still not too bad. It's also the last day of the 90 degree heat for a bit of time. This doesn't mean cool air, but just not the extreme heat of the past week.
Rainfall is possible Friday and it could be significant especially south of Boston. Unfortunately, the areas that need the rain the most are still in the questionable category in terms of how much will fall.
The weekend is shaping up nice, especially Sunday if the showers do linger Saturday. More on that tomorrow.
---
Today: Mostly sunny and hot, but less humid. Highs 87-95.
Tonight: Clear and warm, 65-71.
Thursday: Becoming mainly sunny and a bit more humid. Highs in the lower 90s.
Friday: Some showers possible.  Highs near 80
Saturday: Perhaps a few showers. Otherwise partly to mostly sunny and warm. Highs in the 80s.
Sunday: Sun and clouds and a shower possible. Highs 81-85.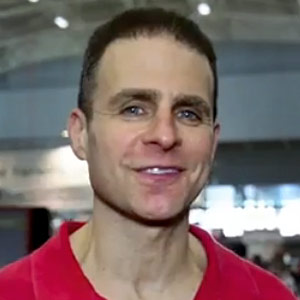 David Epstein Meteorologist
David Epstein is WBUR's meteorologist.