A Whirlwind 2 Weeks In Politics: Recapping Our Coverage Of The National Conventions
WBUR's team was on the ground covering the Republican National Convention in Cleveland and Democratic National Convention in Philadelphia this month.
Here are some of the moments that stuck out to our reporters, producers and editors.
---
The Republican National Convention: July 18 - 21
Donald Trump Becomes Official GOP Candidate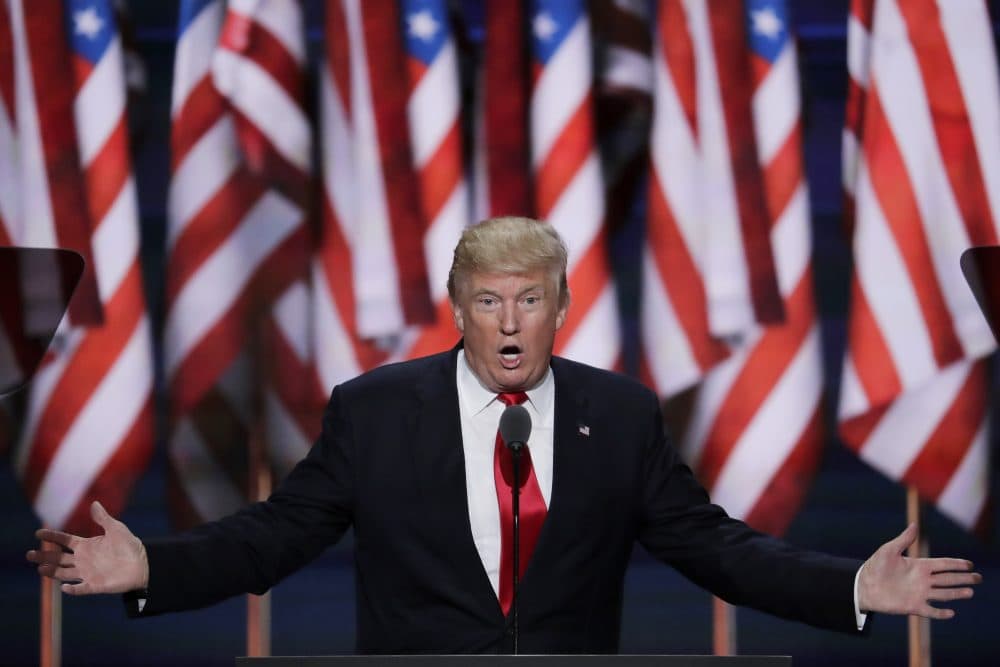 "America is far less safe – and the world is far less stable – than when Obama made the decision to put Hillary Clinton in charge of America's foreign policy."

Donald Trump
Party Unity Struggles; Is The Party Of Lincoln Changing?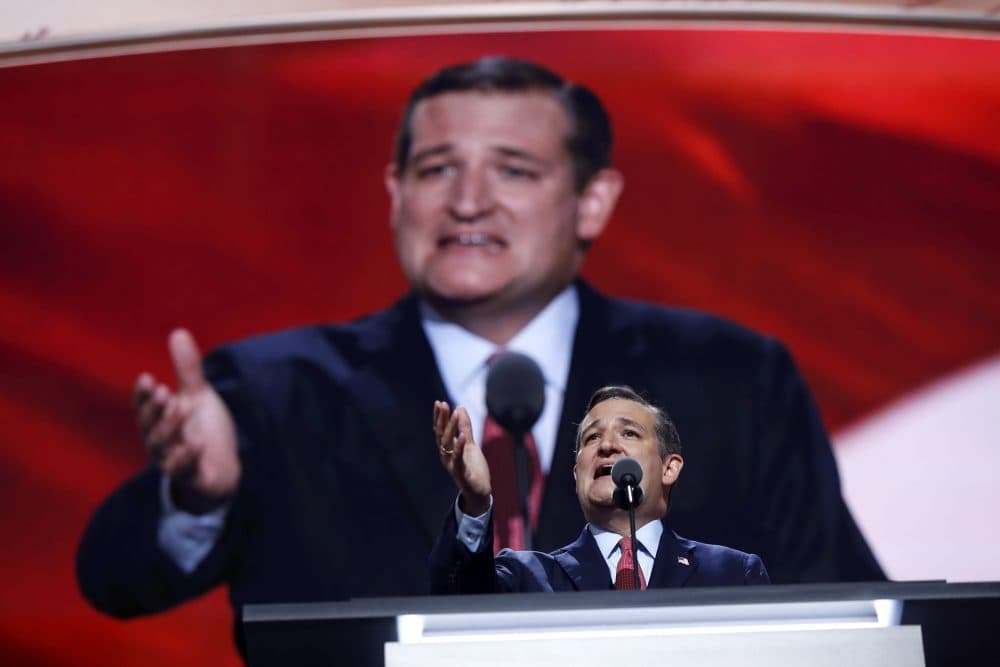 "If you love our country and love your children as much as I know that you do, stand and speak and vote your conscience, vote for candidates up and down the ticket who you trust to defend our freedom and to be faithful to the Constitution."

Ted Cruz, speaking at the RNC and not endorsing Donald Trump
"The Republican Party as we know it is dead. It may live for a little bit longer, but millions of the base are leaving. They're leaving because they thought this was going to be the time when they listened to them."

Ion Baleanu, a Massachusetts delegate
"Trump ties into the heartbeat of America. That's why he's going to beat Hillary Clinton, and I can't wait for him to be able to turn to Barack Obama after the November election and say, 'You're fired!'"

Jim Wilson
"As soon as Donald Trump came on the scene and declared his candidacy, droves of people showed up to support him. I'm not surprised at all. That base has always been there."

Harry Loomos, a delegate from Lynnfield, Massachusetts
Voices Heard While With The Delegates
"Like if [Trump] was a hog farmer, he wouldn't make a good hog farmer because he doesn't have honesty. He can't focus on the issue of raising those hogs, getting them to market. He's just constantly talking — constantly, constantly. And they say that's his strong point. But I don't think it is."

Steven Bayes, a delegate from central Illinois
"Democrats have used this accusation every election year to get black people to be intimidated."

Charlotte Bergmann, Tennessee delegate and Trump supporter, challenging accusations that Trump is racist
Outside The Convention, Inside Cleveland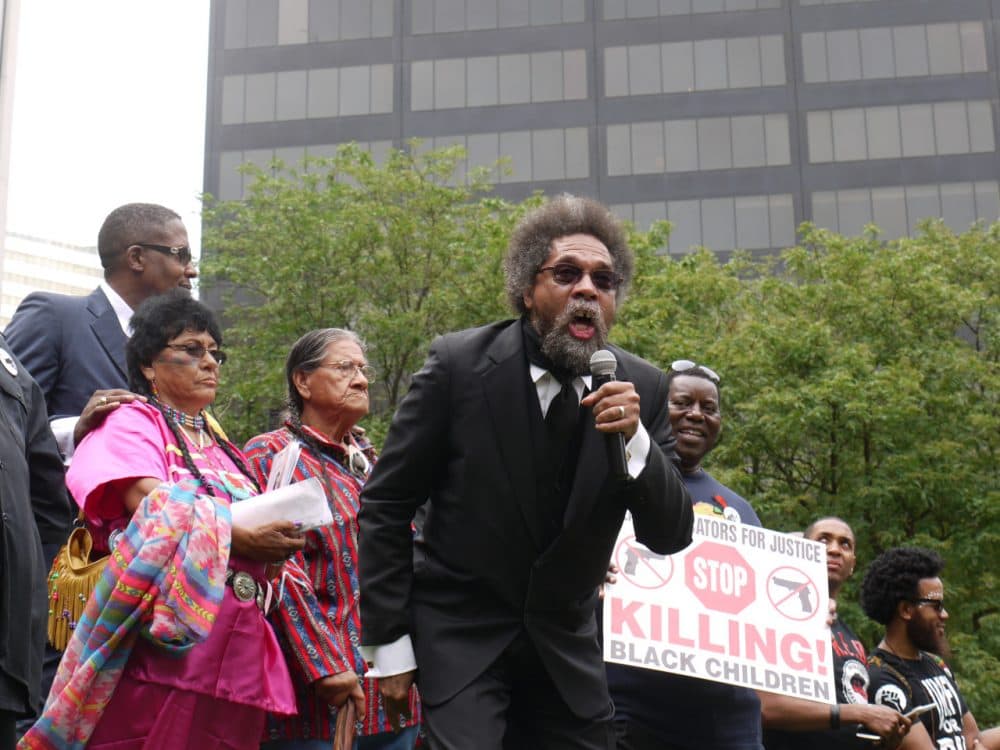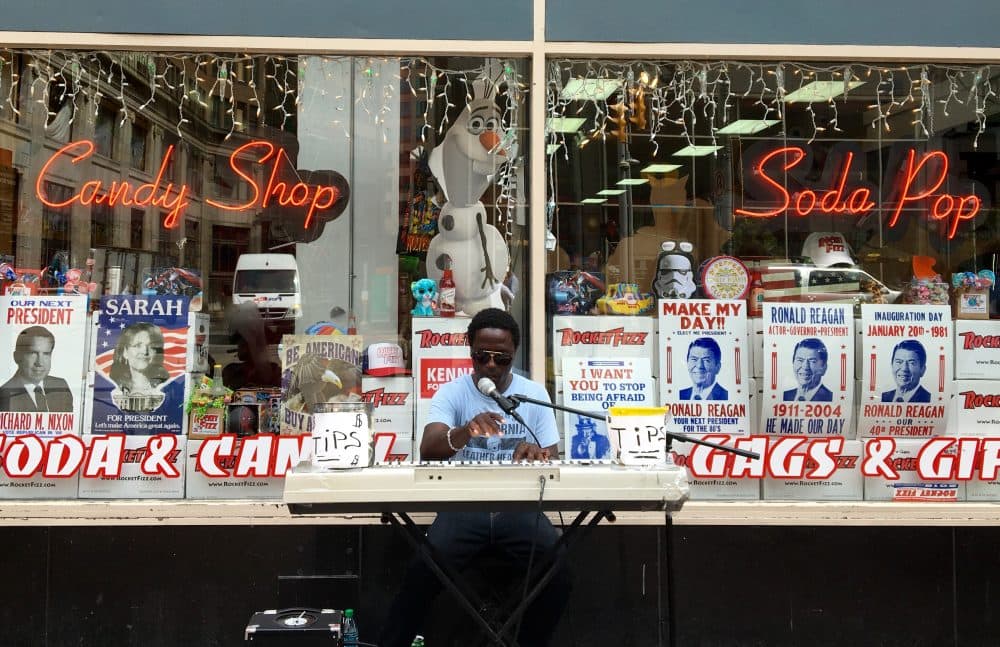 "People are sort of loosening up more, because before you could tell — the aura in the air — people were really tense."

Teddy 'Tear' Watson, on how the week has changed during the RNC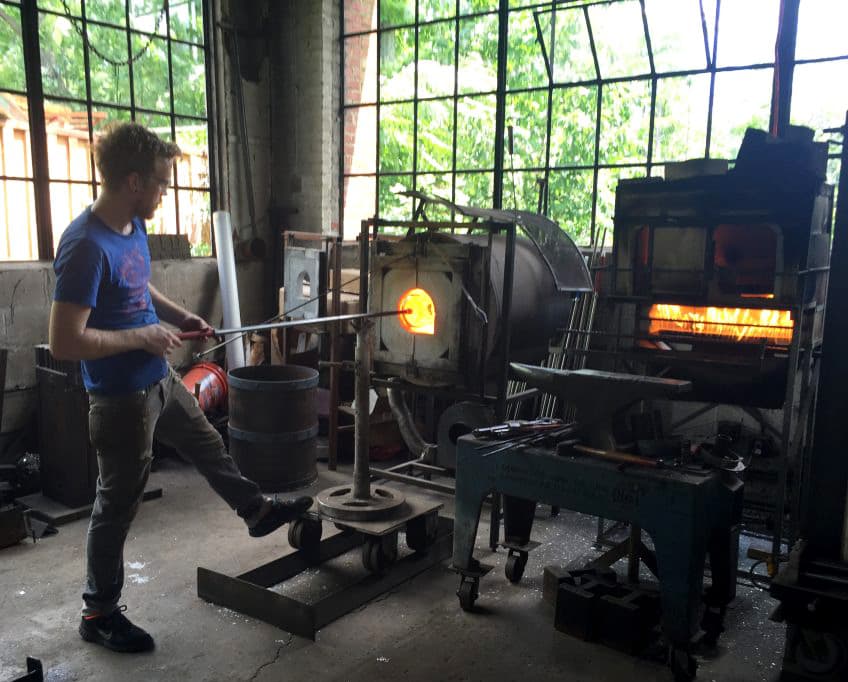 ---
The Democratic National Convention: July 25 - 28
Hillary Clinton Becomes Official Democratic Candidate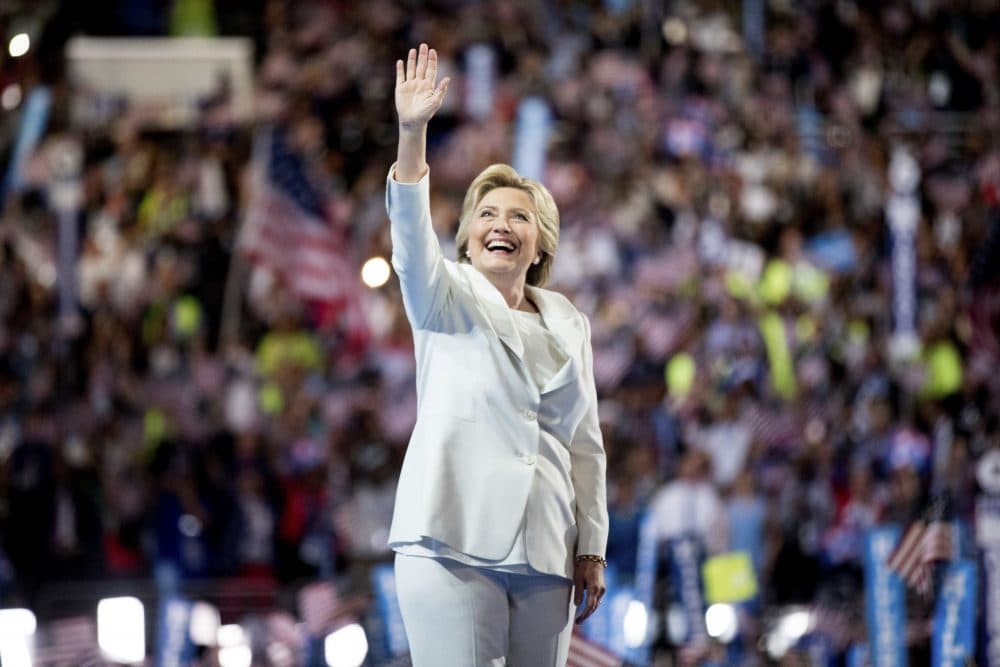 "When any barrier falls in America, it clears the way for everyone. After all, when there are no ceilings, the sky's the limit."

Hillary Clinton
Mixed Responses To A Historic Moment; Party Unity Struggles 
"This campaign has been so fraught with so much emotion on the Republican side, and to some extent, some of the email scandal for Hillary and then the fight with Bernie Sanders, that the fact — that is an historic fact — that this is the first woman, may have been lost in people's minds as something that is really happening."

Doris Kearns Goodwin on Clinton's nomination
"I hope that we start to move the conversation away from likability. Because quite honestly, I don't need to be friends with the president. I need the president to govern and govern effectively."

Roxane Gay
"Every woman I know has had to be overqualified to be seen as serious."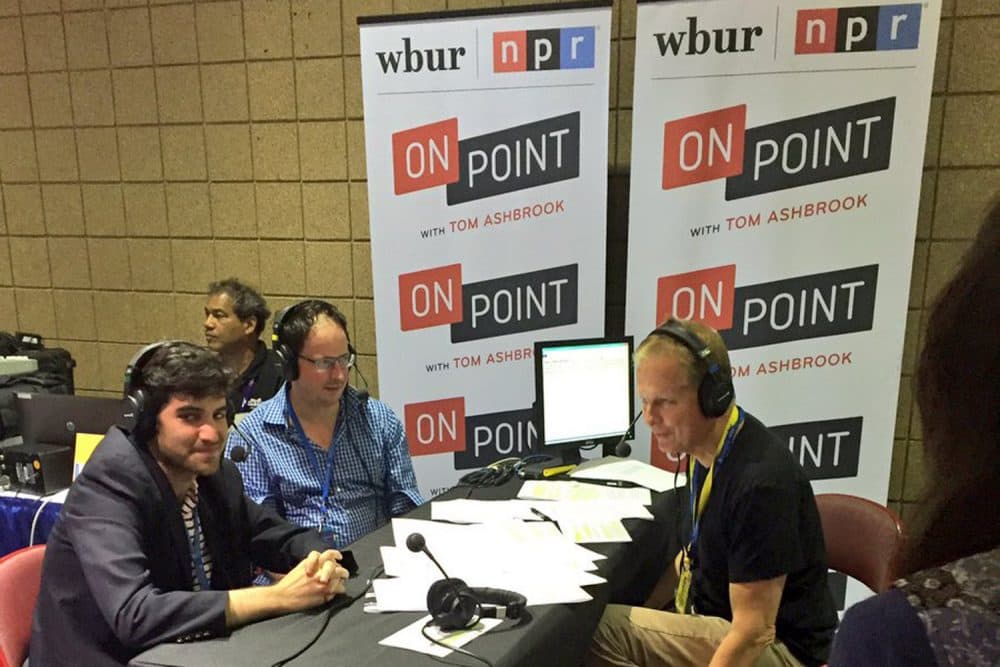 "If the election were held today, it would be too close to call."

Nate Silver, speaking Tuesday
"I do not understand how anyone can reconcile a superior moral, political position with an intent to disregard LGBT rights when you vote, and I believe we have to carry this to the Sanders people."

Barney Frank, speaking about how he feels refusal to vote for Clinton due to Sanders' defeat supports an anti-LGBT GOP platform
Voices Heard While With The Delegates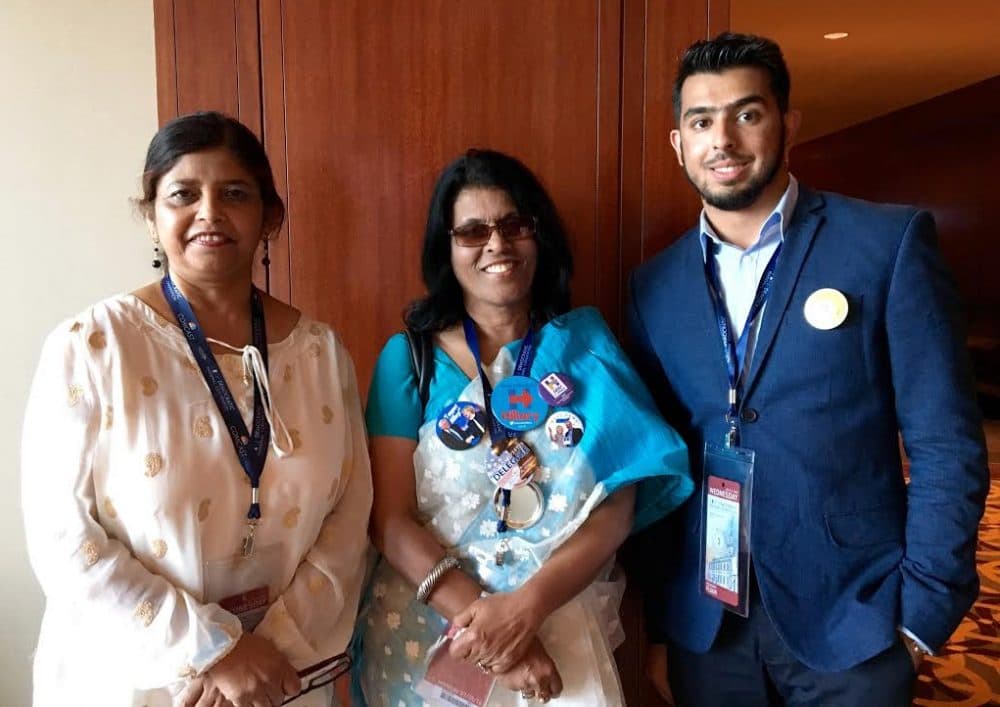 "Before we left she said to me, 'Mom, make sure Donald Trump doesn't get elected so people don't hate us.' "

Asima Silva, of Holden, Massachusetts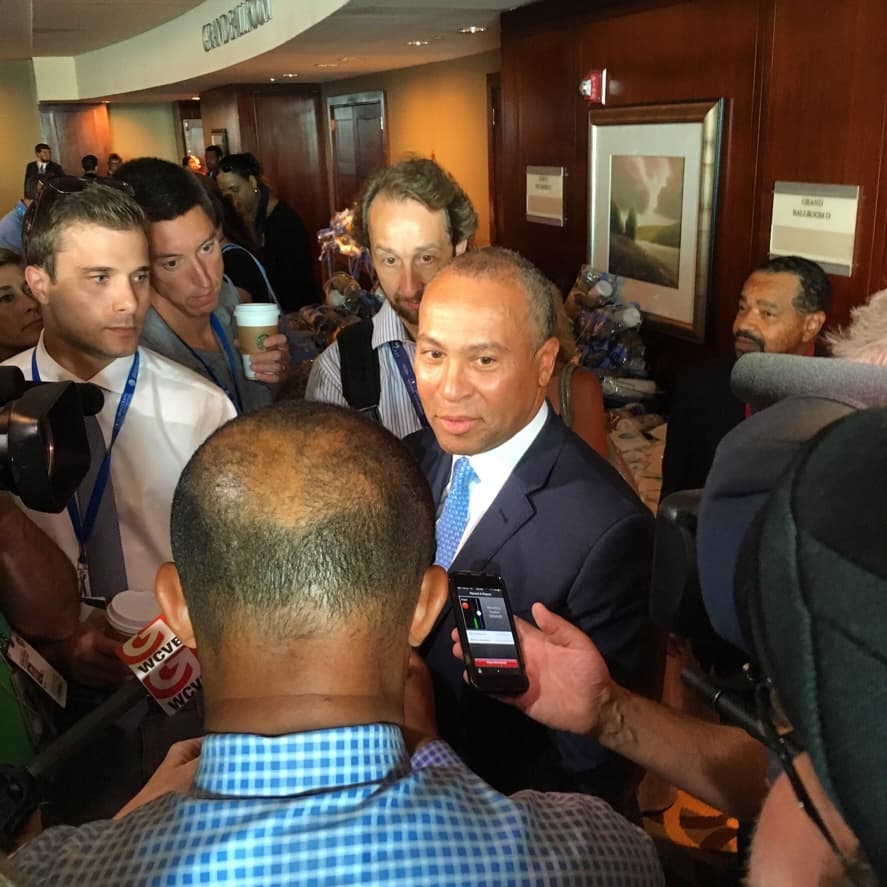 "I'm not particularly surprised that the Republicans chose the nominee they did. What surprises me a little bit is the kind of pearl-clutching that some of the establishment on the Republican side have been doing when their nominee is just saying aloud what they've been saying in code for many, many years."

Deval Patrick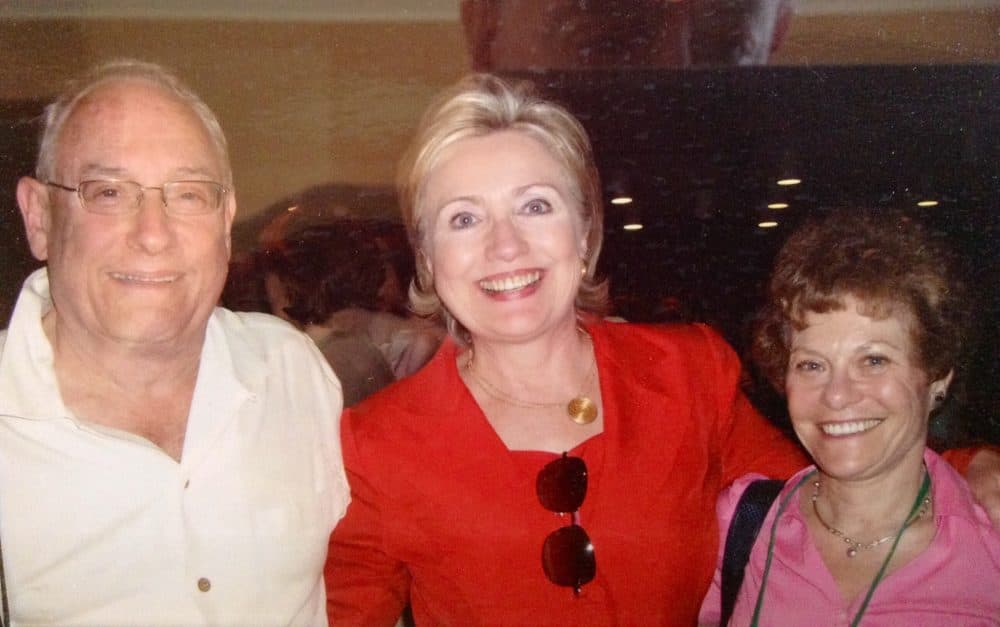 Outside The Convention, Inside Philadelphia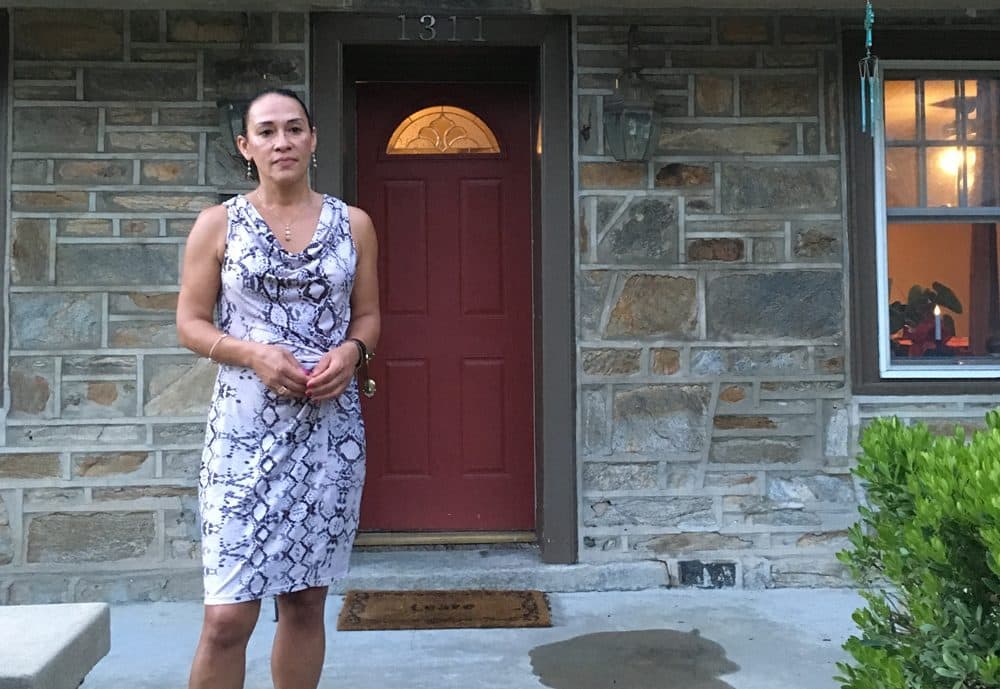 "I remember the shock, and just the devastation. My stepfather kept asking the attorney, 'Well, life. What does that mean? How many years?' "

Anita Colon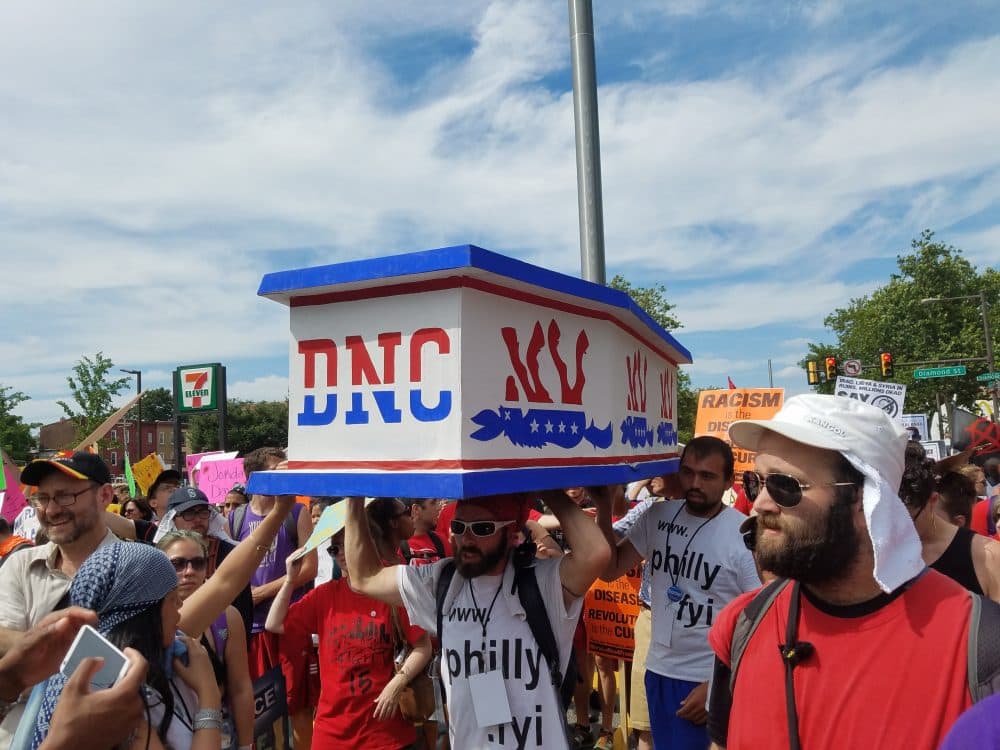 "We don't need to be lulled to sleep anymore by the Democrats, who are basically, for lack of a better word, pimping the black community."

Michael Wilson, of Philadelphia, speaking at a Black Lives Matter demonstration
---
Craving more stories, breakdowns and hot takes from the conventions? You can also check out our full coverage of the Republican National Convention here, as well as our full coverage of the Democratic National Convention here.