Medical Marijuana Makes Its Market Debut In Boston As City's First Dispensary Opens
This article is more than 6 years old.
Nearly four years after medical marijuana was approved by Massachusetts voters, the first Boston dispensary opens Wednesday.
The downtown dispensary on historic Milk Street is the seventh dispensary to open in the state and has been three years in the making.
CEO of Columbia Care Nicholas Vita said he expects demand to be brisk. Columbia Care is the parent company of Patriot Care, which is opening the Boston location.
"But we don't expect it to be overwhelming," Vita said. "It's still a medically focused program so the patients we see have all received their certification from physicians approved by the state."
Patriot Care officials said they are prepared to handle at least 150 customers each day at the location. By opening, the company reported having more than 200 patients preregistered to shop at the dispensary.
Fr. Joe Quinn, a friar at St. Anthony's Shrine, attended the opening on Wednesday.
"This takes away the stigma, which is wonderful," he said. "This is a medication and that's all it's used for."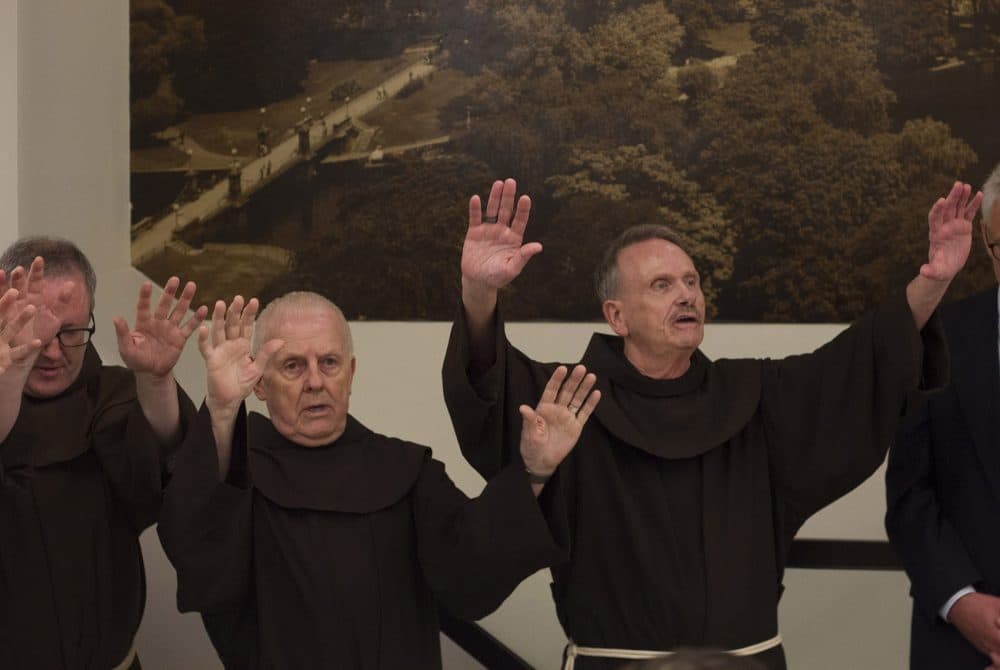 Chief Executive Robert Mayerson said he's proud that Patriot Care is taking a space that has been dormant for 10 years and bringing economic vitality back to it.
The number of patients cleared to purchase medical marijuana continues to rise steadily, at more than 27,000 as of the end of June. Dispensaries are selling almost 13,000 ounces a month.
There are also dispensaries in Ayer, Brockton, Brookline, Lowell, Northampton and Salem.
With additional reporting from WBUR's Martha Bebinger, Delores Handy and The Associated Press
This article was originally published on August 03, 2016.