Baker Signs Mass. Ride-Hailing Law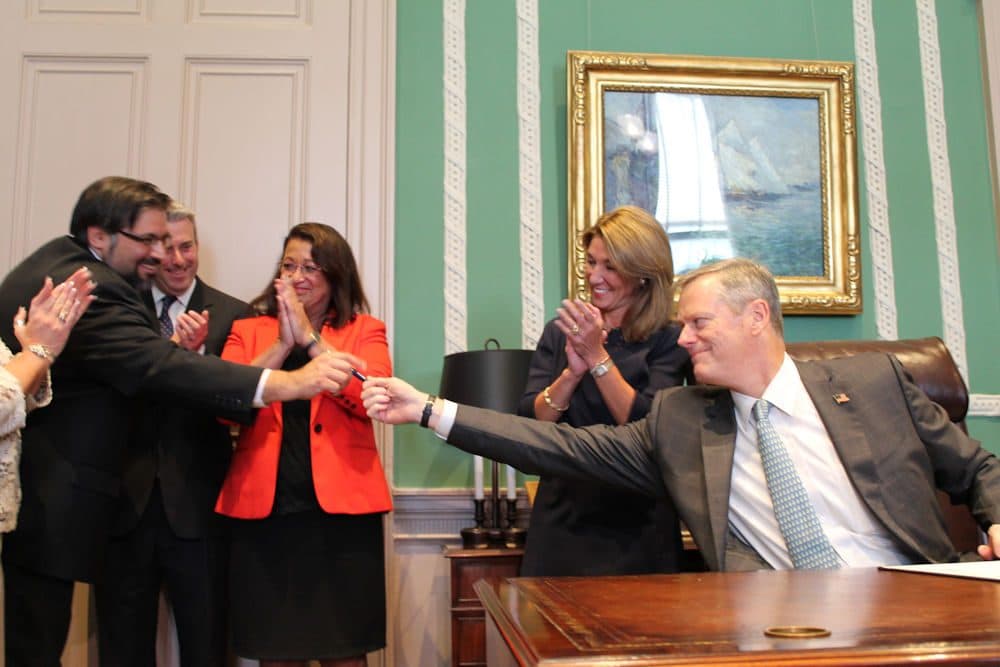 This article is more than 6 years old.
Massachusetts has joined the more than 30 other states that regulate ride-hailing companies such as Uber and Lyft.
Gov. Charlie Baker signed into law on Friday a bill that was passed by lawmakers during the final moments of the 2015-2016 legislative session.
Baker, who originally filed a similar measure with lawmakers in April 2015, said the law provides for "safe and diverse transportation options," and requires the strongest state background check of drivers in the nation.
The law does not require drivers to be fingerprinted, though, as some called for.
The new law will also require ride-hailing companies to pay a 20-cent per ride fee, a portion of which will go toward helping taxi drivers who have been hurt by the new technology. The fee cannot be passed on to consumers, and will sunset after 10 years.
The law also allows ride-hailing services to pick up passengers at the Boston Convention Center and, with certain permits, at Logan Airport.
Donna Blythe Shaw, a former spokeswoman for the Boston Taxi Drivers Association, said at least 60 percent of a taxi driver's income comes from pickups at Logan and the convention center.
"The street hail is dead now," she told WBUR. "And now that Uber and Lyft, and pretty much anyone else, if they're going to let Uber and Lyft into the airport, they should be letting Cambridge cabs into the airport, they should be letting Somerville and Brookline cabs."
Uber and Lyft both issued statements supporting the new law.
With reporting by The Associated Press and the WBUR Newsroom
This article was originally published on August 05, 2016.