Coming To Mass: Obamas For Vacation, Trump For Fundraisers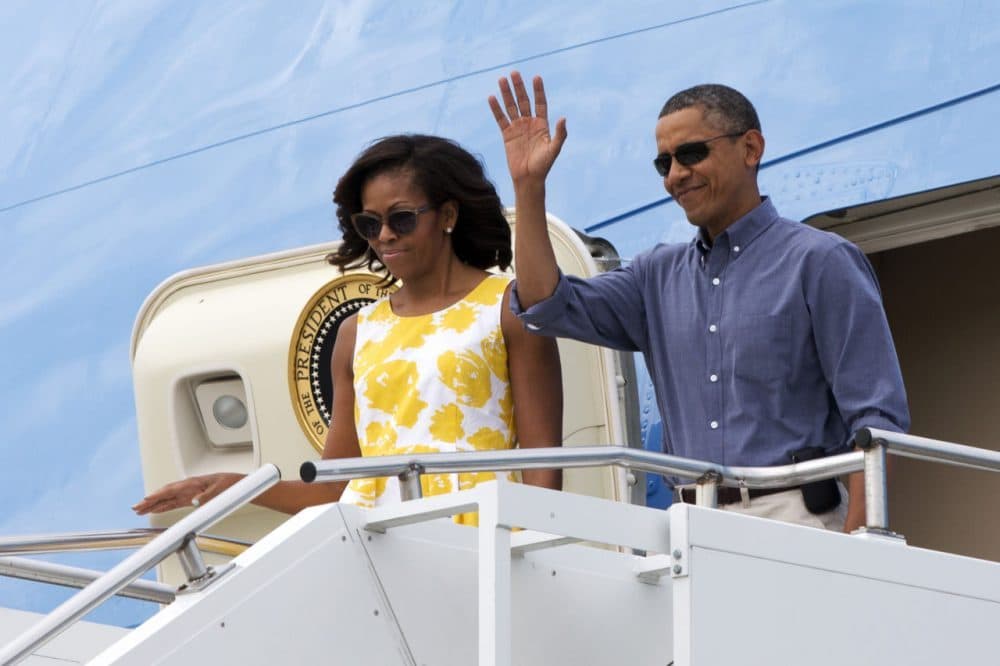 This article is more than 4 years old.
Amid the heated presidential campaign, the current White House occupant and the Republican nominee are both expected to visit Massachusetts this weekend.
President Obama and his family arrive Saturday on Martha's Vineyard for their seventh and final summer vacation as the First Family.
They've visited the island every summer since 2009, except for 2012 when Obama was campaigning for re-election. The Obamas are expected to stay for two weeks.
The Boston Herald reported earlier this week that the Obamas' younger daughter, Sasha, worked for a few days leading up to the family vacation at Nancy's, a seafood restaurant on the island.
Trump will also be in Massachusetts this weekend for fundraisers.
On Saturday afternoon, he is expected to attend a fundraiser on Nantucket.
Later that day, Bill Koch is hosting a fundraiser for Trump at his Oyster Harbors home, according to an invitation seen by WBUR. To co-chair the reception at Koch's home, couples are expected to donate or raise $100,000. General reception is a $2,700 ticket.