Forecast: Temps In The 80s — But With Low Humidity
This article is more than 4 years old.
You likely noticed the humidity falling yesterday, and today we are going to enjoy a very warm, but low humidity day.
This is the pattern for the next two days before heat and very high humidity arrive for the middle of the week and perhaps last into the weekend.
The dry, rain-less sky this summer will stay that way for a while longer. If this pattern continues generally the rest of the month we will be on pace for the driest meteorological summer, June 1st to the end of August since records began at Logan Airport.
If you like sunny and very warm days, the next two days are for you. We will enjoy nearly 100 percent of the possible sunshine and low humidity. Temperatures will be well into the 80s both afternoons with the air a bit cooler at the shoreline.
There isn't any chance of rain the next couple of days.
On Wednesday, a pool of very humid air will be poised to our south and making its way north. This is the start of several days of high humidity that will last into the weekend.
The big question with the forecast this weekend is whether we are on the edge of the hot air and see showers, or if we are firmly entrenched within the air mass and will just have hazy hot and humid weather.
The trend this summer has been for any rain forecast five days in advance to disappear from the forecast by the time Day 5 arrives. I'll be interested to see how this week's trend progresses.
---
Today: More sunshine and dry. Highs 82-86. Cooler on Cape and the Islands.
Tonight: Mostly clear and comfortable. Lows 57-64.
Tuesday: Sunny and very warm. Highs 84-88.
Wednesday: Mostly sunny with higher humidity and a chance of a shower.  Highs 83-88
Thursday: Hot and humid with hazy sunshine.  Highs 88-94. Cooler Cape and Islands
Friday: Partly to mostly sunny and very warm. Highs 85-90.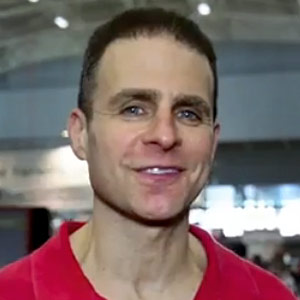 David Epstein Meteorologist
David Epstein is WBUR's meteorologist.