Forecast: One More Nearly Perfect Summer Day Before Changes Arrive
This article is more than 4 years old.
Terrific Tuesday is what I am calling this day with its abundant sunshine, warm temperatures and low humidity.
There won't be any issues with clouds or rain today as high pressure remains firmly in control of our weather.
What's upcoming in the forecast are some changes that could lead to widespread rain sometime in the next seven to 10 days. This is the first time all summer I'm seeing any sign that the dry pattern might be breaking down, at least temporarily which would be a good thing.
Tomorrow begins a transition between very dry summer air to very humid summer air. The map below shows rain showers (green area) over the region during the afternoon. These showers are a result of the more humid air moving northward and creating a period of showers and perhaps even tropical downpours.
The theme for the next five days after Wednesday will be for humid and unsettled conditions to occur along with scattered showers and thunderstorms. Temperatures will be very warm during this period with some areas reaching 90 or better on successive days.
Along with the increase in humidity will come some very uncomfortable afternoons. It may feel over 100 degrees by Friday, and the nights — while certainly not as hot — will be very sticky and tough for sleeping.
A flow of tropical air will take over the pattern later this week and continue into early next week. This will lead to multiple chances of showers and perhaps some meaningful rain.
---
Today: Sunny, very warm and dry. Highs 82-90. Cooler on Cape and the Islands.
Tonight: Mostly clear and still comfortable. Lows 60-67.
Wednesday: Becoming more humid with some clouds and a few showers. Highs 75-83.
Thursday: Hot and humid with hazy sunshine. Highs 88-94. Cooler on the Cape and Islands.
Friday: Partly sunny, humid and hot. Some showers possible. Highs 85-93.
Saturday: Partly sunny, humid and hot. A few showers possible. Highs 85-93.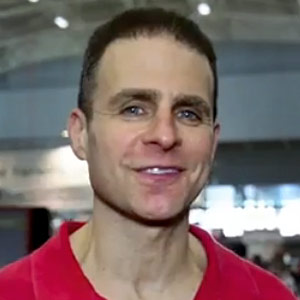 David Epstein Meteorologist
David Epstein is WBUR's meteorologist.