Forecast: Heat Advisories Posted For Much Of Region
This article is more than 5 years old.
A heat wave is defined as three days in a row of 90 degree weather, and it's looking quite likely that we have a minimal one on the way starting today.
Today is a very hot day. A heat advisory has been posted in many areas for temperatures that are likely to feel like they are between 100 and 105 this afternoon.
When you factor in light winds, very high humidity and lots of sunshine this isn't going to be the type of day most of you will enjoy being outside. However, if you do like the heat just be sure to drink lots of fluids (preferably water) and don't overexert yourself. This type of heat can affect even healthy individuals.
There is little to no chance of showers today. In this kind of heat a storm can pop up over the hilly terrain. However, that's not likely today.
Tonight will be one of the most uncomfortable nights for sleeping of the summer. Temperatures won't fall below 80 in Boston until after most of you have gone to sleep. By morning, temperatures will still be in the low to mid 70s with some of the rural areas in the upper 60s, which is not the kind of weather you want to curl up in with a warm blanket.
Friday brings more heat and a chance of afternoon storms. These storms won't be widespread, but if you are fortunate to receive one — we need a lot of rain thanks to the drought — there will likely be some very heavy downpours.
Saturday is another hot and active day in the weather. Showers and storms are likely between breaks of sunshine. Temperatures continue in the 90s in many areas with Cape Cod seeing cooler highs.
Sunday transitions to a pattern that isn't quite as hot, but I'll need to take another look at the models Friday to see just how far inland the cooler air progresses. The best chance of another 90 degree day would be southwest of Boston.
---
Today: Hot and humid with hazy sunshine. Highs 88-97. Coolest on the Cape and Islands.
Tonight: Warm and humid. Lows 68-76.
Friday: Partly sunny, humid and hot. Some showers and storms possible. Heavy downpours could occur. Highs 85-93.
Saturday: Partly sunny, humid and hot. A few showers possible. Some storms may contain torrential rain. Highs 85-93.
Sunday: Clouds and some sunny periods. Still a period of showers possible. Highs 79-85.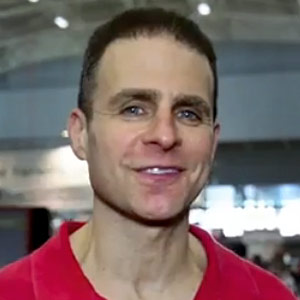 David Epstein Meteorologist
David Epstein is WBUR's meteorologist.