Providence Indie Band Arc Iris Demands Undivided Attention On 'Moon Saloon'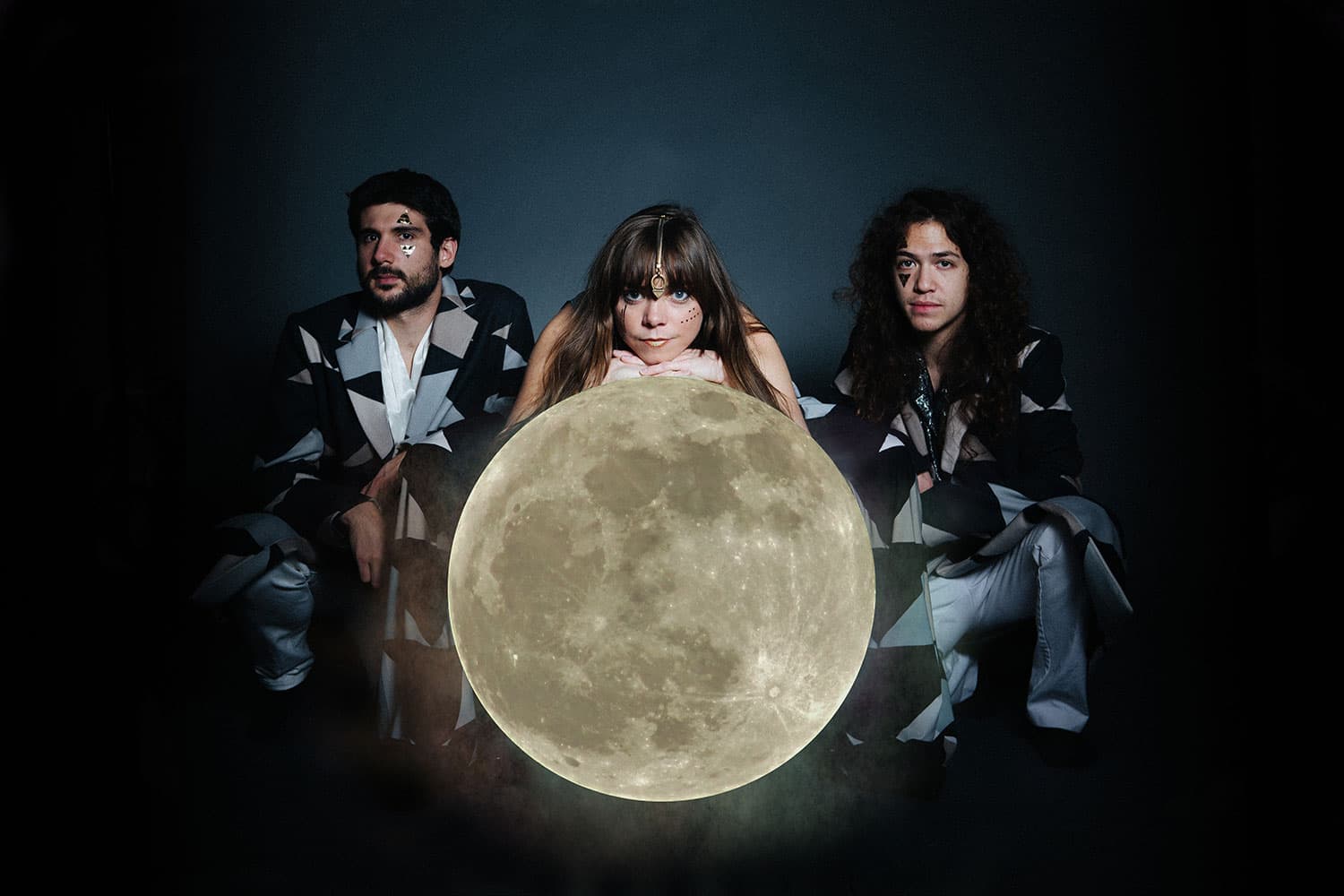 This article is more than 5 years old.
On a recent afternoon in a busy Cambridge café on Mass. Ave., Jocie Adams and Ray Belli of the Providence band Arc Iris got to musing on the state of modern music consumption. "Music being everywhere really annoys me. Because it's just noise," said Adams, the group's frontwoman, who can often be found onstage in a glittery Lycra bodysuit, flitting from clarinet to keys to vocal mic.
"There's music going on right now," Belli said, gesturing to the speaker perched in a nearby corner fighting feebly to be heard above the clatter of the lunchtime rush. Music in that context, he added, "just conditions you over the course of your life to think of music as a background thing, something that doesn't warrant your full attention."
It should come as no surprise, then, that Arc Iris' sophomore release, "Moon Saloon," out Aug. 19, demands a deeper listen. (The band will play the Lizard Lounge in Cambridge on Oct. 13.) The three core members of Arc Iris — Belli on drums, Zach Tenorio-Miller on keyboards and Adams in her myriad roles — fashion dizzying arrangements around Adams' songs, bolstered by the fleet-fingered accompaniment of a sprawling assembly of instrumentalists. The music is marked by whimsical ambition, reveling in the jangly chaos of horns and strings and the vast expressiveness of synths and samples.
"If you like having it on in the background, that's great," Adams says of "Moon Saloon." At the same time, "We are creating music that we think is great. And music that we think is great often — not always — but often pays really close attention to detail."
Arc Iris is an outgrowth of Adams' 2011 solo album "Bed of Notions." The singer-songwriter, who grew up in nearby Belmont, Mass., rose to prominence as a member of the indie-folk outfit The Low Anthem, with whom she recorded two spare, atmospheric albums before departing in 2013. "Bed of Notions," which featured many of the same personnel who would later record with Arc Iris, followed in The Low Anthem's acoustic footsteps. Adams says that she focused on simplicity in those songs, believing that she needed to master the art of the three-chord ditty before reaching for the compositional complexity at her classically-trained fingertips. It was on Arc Iris' 2014 debut that she first, as she puts it, "opened the door a crack and let the light come through." On "Moon Saloon," that door swings open on its hinges.
"Moon Saloon" was recorded at Dimension Sound Studios in Jamaica Plain and was mixed by David Wrench, an electro-pop producer known for his work with FKA Twigs and Jamie xx. The album opens with "Kaleidoscope," an eerie, ornately-produced number that situates the band firmly in indie rock territory. As if to corroborate the genre switch, Arc Iris was invited at the last minute to support St. Vincent on tour, cutting the band's recording session short.
On "Moon Saloon," Adams spurns standard song structure as she bursts from tempo to tempo and dances deftly across asymmetrical time signatures. She is prone to rhetorical queries such as "What is freedom anyway?" and "What is reality?"—statements which, coupled with the group's playful and sometimes psychedelic tendencies, bring to mind George Harrison at his most philosophical. In other moments Adams evokes her folk contemporary Anaïs Mitchell, in part because she possesses a similarly malleable voice that croons as easily as it cuts. Like Mitchell, too, Adams is fond of parables. She points to folk music as an enduring touchstone in her work. "My internal definition of folk is someone who is writing songs that comment on society," Adams says.
The approach produces songs as personal in scope as they are grand. On "Lilly," Adams tells the tale of a woman whose creative yearnings are sublimated in favor of more conventional signs of success. It concludes with a tumultuous crescendo and the refrain, "Though she had it good, Lilly could've asked for more."
"Lilly is the person [whom] I remind myself of when things get really hard," Adams says. "I don't want to end up in a position 30 years from now doing something that I'm not interested in but having all the quote-unquote 'right things' and feeling sad."
The sparkly unitard that Adams dons for performances (Belli says she has a "closetful" of them) is her most flamboyant statement against conventionality. She chose it in part to sidestep any expectations about what women are supposed to wear onstage. But, Adams says, it also functions as a way of priming the audience for what's to come. "Changing what you see helps you change the way you're thinking about what's about to happen," she explains.
"If you walk into a room and there's a bunch of people wearing stuff that you think is weird, you're already kind of like, 'Whoa, what's going on here," Adams continues. "And your whole mentality shifts to let something in that's not the norm."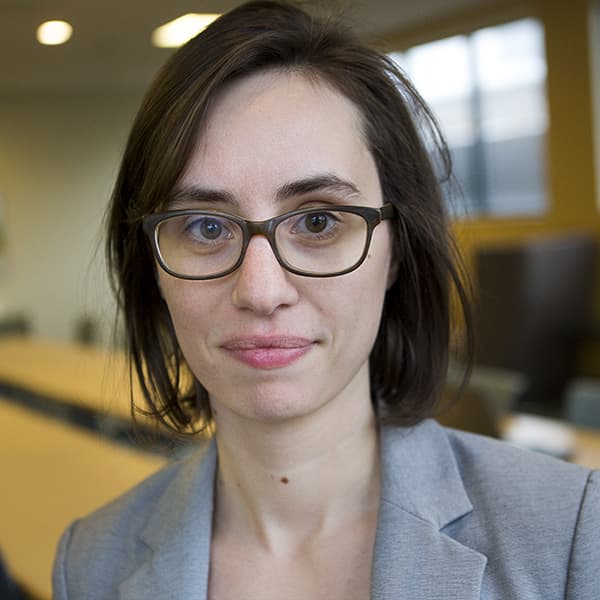 Amelia Mason Arts And Culture Reporter
Amelia Mason is an arts and culture reporter and critic for WBUR.