Forecast: Another Warm And Muggy Day Ahead, But Drier Air Is Coming
This article is more than 4 years old.
A warm and increasingly humid day is in store as a cold front approaches the area from the west. This front may kick off a few showers later tonight and Thursday, especially south of the Mass Turnpike in the afternoon.
As has been the case all summer, the showers will be widely scattered, and many of you won't see them. However, if you do there could be a heavier downpour. The threat ends Thursday evening as the front pushes eastward.
Behind the front, cooler and drier air move in from Canada and a nice weekend is in store. Or is it?
The problem with the weekend forecast from later Sunday through Monday is a tropical disturbance likely to become tropical storm Hermine later today. This storm is forecast to cross Florida and move along the southeast coast this weekend and then northward.
The steering currents at upper levels of the atmosphere which will move this storm have not fully evolved. This means we just don't know where the storm will end up or how strong it will be when it passes closest to New England.
We could see absolutely nothing more than a few clouds over Cape Cod and some rough seas, or our weather could deteriorate enough to bring showers and even some wind to the area. I am keeping it mainly dry in the forecast for now.
It's highly unlikely this is going to be a damaging major storm even if tropical storm conditions evolve. A tropical storm means winds will reach 39 miles per hour, similar to a strong nor'easter. I am not forecasting this, but wanted to make you aware of what that means in case you hear about it over the coming days. I will have a better idea of the weekend forecast tomorrow and Friday, but there will still likely be some questions about the details even then.
Today: Mostly sunny then partly sunny and more humid, with a high in the mid to upper 80s.
Tonight: Chance of a shower late at night. Lows in the 60s.
Thursday: A chance of showers with lots of clouds, turning less humid overnight. Highs in the upper 70s to lower 80s.
Friday: Sunny, with a high near 75.
Saturday: Sunny, with a high in the mid-70s.
Sunday: Sunny, with a high 75-80, but a change in the track of the tropical system could change this forecast dramatically.
Monday: Mostly sunny north, cloudy over Cape Cod and seasonable, highs in the upper 70s, low humidity continues. Tropical system could impact this part of the forecast.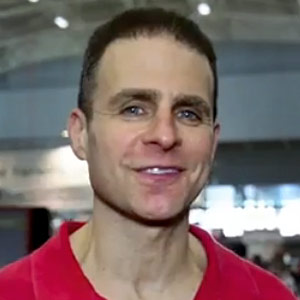 David Epstein Meteorologist
David Epstein is WBUR's meteorologist.