Settlement Reached In Bombing Victim's Defamation Lawsuit Against Glenn Beck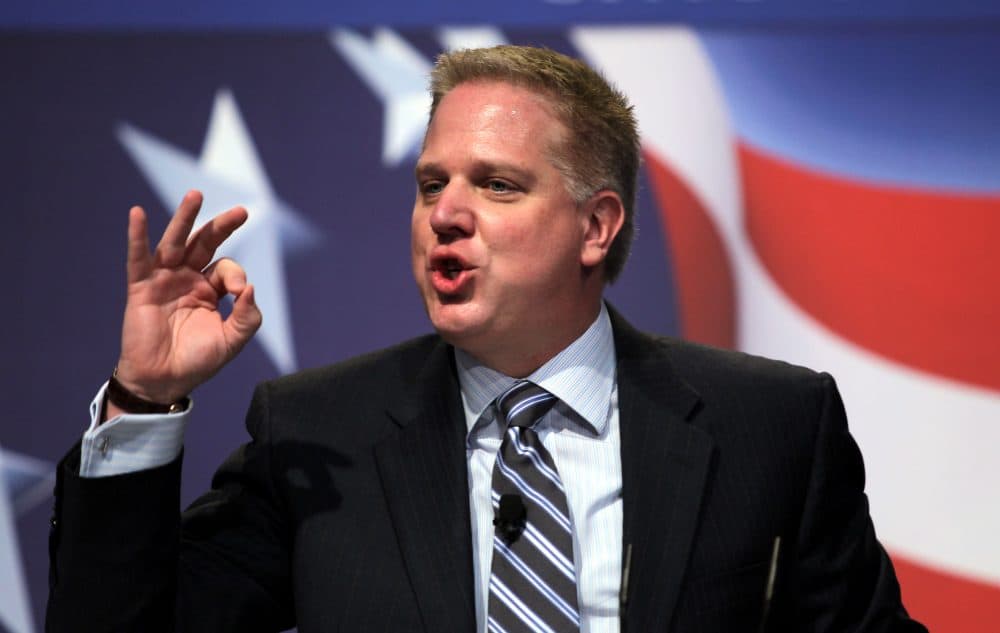 This article is more than 4 years old.
A settlement has been reached in a defamation lawsuit against Glenn Beck brought by a man the conservative commentator accused of being the "money man" behind the Boston Marathon bombing.
Beck repeatedly reported the claims against Abdulrahman Alharbi in the days following the 2013 attacks, citing anonymous government sources in the U.S. Department of Homeland Security.
Alharbi — who was questioned and publicly cleared by federal investigators — sued Beck, as well as the owners and distributors of "The Glenn Beck Show" in 2014. The lawsuit claimed Beck "repeatedly and falsely identified Mr. Alharbi as an active participant" in the bombing.
In August, a federal judge said documents did not show that Alharbi funded the attack, and the judge ordered Beck to disclose at least two of his secret sources.
Alharbi, now 23, was in fact a spectator at the 2013 race and was hurt in the bombings that killed three people and injured hundreds. The Saudi Arabian national attended college in the Boston area and lived in Revere at the time of the attack.
The terms of the settlement, which was made public Tuesday, are confidential.
According to a joint statement, from both sides of the suit, obtained by Politico:
No party has admitted any fault, wrongdoing, or responsibility as part of the settlement. Defendants have agreed to settlement of the pending action in furtherance of fundamental principles of journalistic integrity by preserving the confidentiality of their sources consistent with their rights and privileges under the First Amendment. The Plaintiff has pursued this action for the reasons set forth in his Complaint and believes those interests have been served by this resolution.
With additional reporting from The Associated Press