All-Night Party At The MFA Spotlights Underground Feminist DJ Collective Substructure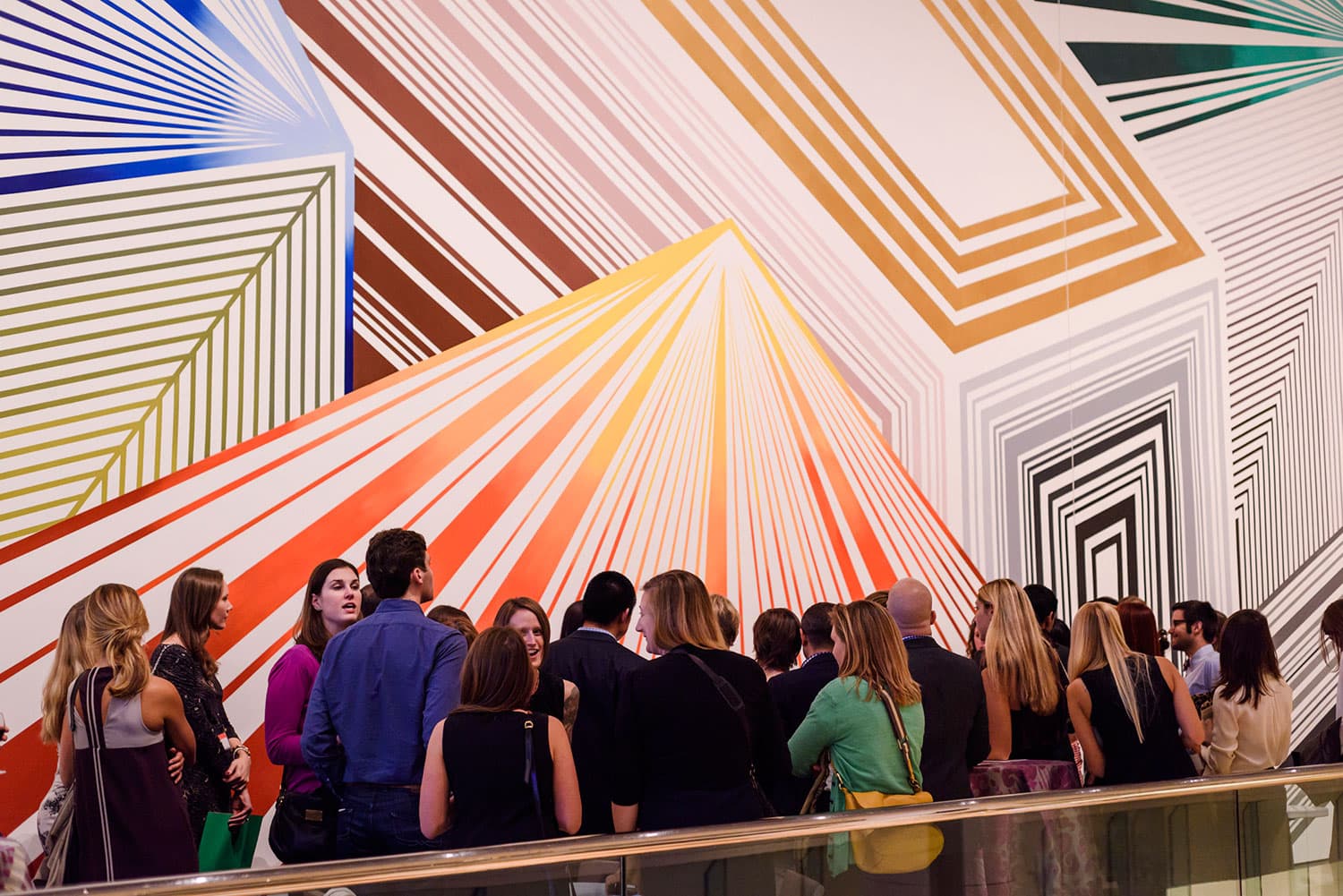 This article is more than 6 years old.
On Saturday, Sept. 17, the Boston-based event series and electronic music collective Substructure will undertake the type of experiment that underground art-makers rarely have the opportunity to try: Occupy a museum and fill it with music.
From 6 p.m. until 9 a.m., the Linde Family Wing for Contemporary Art at the Museum of Fine Arts in Boston will become ground zero for Substructure's all-night happening, which will likely manifest as something between a rave and a sound installation. Fifteen acts from Boston, Philadelphia, New York, North Carolina and Maryland have been booked, each with their own offbeat, imaginative take on electronic music.
The event is a launch party for a monthly series of overnights inspired by Christian Marclay's "The Clock," a critically lauded, 24-hour-long video installation in which the day's passage is marked through a montage of film clips containing references to the time. The September overnight also marks the beginning of the MFA's new season — branded as #mfaNOW — which, besides "The Clock," includes a retrospective of the Los Angeles artist and writer Frances Stark and an exhibit by the New York abstract painter Terry Winters. In addition to music, the event will feature artist talks, interactive installations, cocktails and food trucks. But Substructure's involvement is notable for several reasons. First, though the MFA frequently hosts concerts, it rarely programs electronic music. Then there's the fact that Substructure tends to book artists who are off the beaten track even within the insular world of electronica, and in spaces that are considerably smaller and weirder than the eminent MFA. (Substructure hosts a bimonthly party at the Midway Café in Jamaica Plain.) And finally, there is Substructure's mission: to highlight marginalized performers and put women in leadership positions.
Substructure's involvement is evidence of "where the MFA wants to go in the future," says Kristen Hoskins, a curator at the museum. "We want it to be a space that's open to all people, and that we, as an institution, can give opportunities to folks that don't usually have opportunities in a large museum in Boston."
The pairing is ideal from Substructure's perspective, too. "It's really cool to expose people to these things that are otherwise only able to happen in the DIY scene, in this legal, massive venue that has a lot of credibility and clout," says Substructure organizer Alyce Currier, who DJs under the moniker Lychee.
Substructure was conceived last year by Ashley Capachione, who produces as Faustina Helix, and Isabella Koen, who DJs and produces as Isabella; they were later joined by Currier and Raquel Robinson, a.k.a. DJ Raq City. Their mission began simply: They wanted to see more women on electronic music bills, so they decided to just put them there. "I think there's tons of talk around, especially in electronic music, of the lineups for these festivals and things, where the percentage is not good in terms of how many women are being booked," Currier says. "In the last couple years, especially in Boston, we've seen a lot of different groups making a strong effort to highlight more women and bring women onto their lineups."
But Currier still sees a dearth of women in headlining slots — hence Substructure's emphasis on leadership. And she sees the homogeneity in leadership affecting the music as well. "I think because so many of these people in these leaderships positions — who are running clubs, running club nights, who are residents at club nights — are men, it's not something that they're doing on purpose," Currier says. "But I think they will book people who are more similar to them, who have similar taste to them."
Consequently, the members of Substructure book with diversity in mind, though Currier says they try to avoid tokenism and simply filling quotients. Their approach includes reaching outside their own personal networks, supporting emerging artists and booking obscure and hard-to-categorize genres. "A lot of the more mainstream stuff that gets classified as EDM [electronic dance music] tends to be DJ stuff, and where, to be generalizing, a lot of the time people want to hear the tracks they know, and they want to see this larger spectacle," Currier says. "I think the cool thing about some of the more underground stuff is [that it's] bringing music out that might challenge people or that might not normally be heard."
Gallery spaces have a certain appeal for electronic musicians whose music isn't made exclusively for dancing and may not always feel at home in a club. The bill for the September #mfaNOW Overnight features acts like Via App, a Brooklyn-by-way-of-Boston producer who builds sublimely abrasive tracks with zig-zagging beats, and Philadelphia's CC, whose music sounds like the half-dreamt chaos of a robot's subconscious. It also includes local movers and shakers, like DJ Dee;Diggs, an organizer of Boston's queer feminist electronic music festival E-Volv Tech Fest, as well as the folks behind popular Boston dance nights Scanners and Social Studies.
The members of Substructure are keenly aware of the difference a venue can make. DIY spaces, says Currier, help foster a more welcoming and diverse community, especially since clubs are so often the site of sexual harassment. "One of the biggest things is accountability," she says. "So when you're in a smaller space it's more focused on community building. You can't just show up and behave badly and expect it to go over well."
The notion of a "safe space" is one that appeals to the MFA, too. Recently the museum faced fierce criticism for an exhibit that invited visitors to try on a kimono similar to the one pictured in Claude Monet's "La Japonaise"; protesters accused the MFA of cultural appropriation and racism. "We're moving from that, for sure," Hoskins says. "We're trying to be a place that is welcome to discussion and is welcome to discourse."
Ultimately, the pairing of Substructure and the MFA is a freewheeling experiment. "We don't really know what to expect, which is kind of exciting," Currier says. "We know what the space looks like, we know what the music sounds like, we know all these different individual parts, but seeing how they all they all interplay together is going to be a really fun surprise."