What The Rise And Fall Of Black Leadership In The Music Industry Says About Equality Today
This article is more than 6 years old.
Every winter, Billboard magazine releases "The Power 100," its list of the most influential people in the American music industry. Most are executives at major labels. The list in 2016 looked a lot like it always does: row upon row of white men, most of them graying, more than in years past having discarded the proverbial suit and tie in favor of a collared shirt unbuttoned casually at the top. Of the 141 individuals on the 2016 "Power 100," less than 10 percent are people of color. (The list, bafflingly, allows multiple people to share a single ranking.)
Antonio "L.A." Reid and Sylvia Rhone, two trailblazing African-American executives, are wedged in together at No. 54, their portraits shrunk to fit inside the allotted space. The overall impression of homogeneity is exacerbated by the choice to print the photographs in bleached-out shades of gray, as if to deny the notion that color has anything to do with it.
It's impossible to look at "The Power 100" and not see evidence of staggering disparity. Despite the fact that blacks especially have made significant inroads on the performance side of things — American pop music is currently ruled by the likes of Beyoncé, Rihanna and Kanye West, to name but a few — diversity among industry leadership is practically at "Mad Men"-era levels. It's hard not to look at "The Power 100" and think dispiritingly of how far we still have to go in terms of equality.
What may come as a surprise is that the situation is in some ways worse than in decades past. The aforementioned Reid and Rhone, chairman/CEO and president of Epic Records, respectively, came up in the 1970s, part of an influx of black executives, managers and producers to enter the mainstream music industry when labels were looking to capture black audiences — progress that has been all but been reversed in the years since.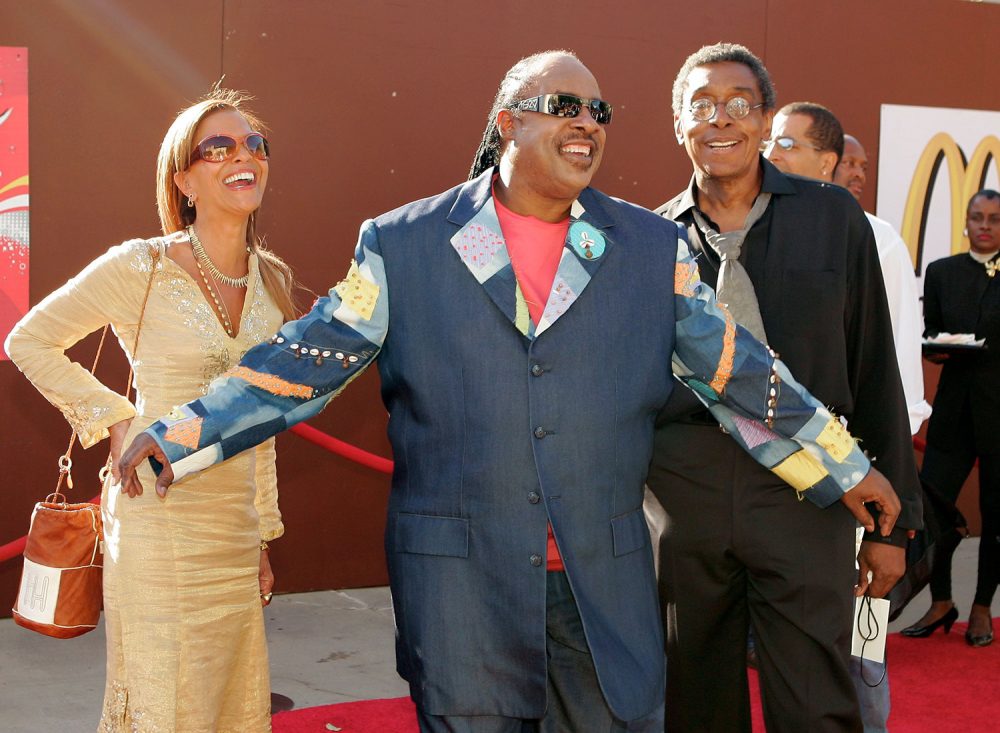 The improvements in the 1970s began with what is known colloquially as The Harvard Report, a Harvard University Business School study commissioned by CBS in 1971. "That report basically said that the major labels, if they wanted to make a dent in this huge business of black music, which really exploded in the '70s, they would have to bring on black executives and affiliate with black production companies and artists to become successful in that area," says John Kellogg, an entertainment lawyer and professor at Berklee College of Music. CBS, acting on that advice, went on to cut deals with the soul labels Stax and Philadelphia International Records, helping to usher in an era of black leadership and influence at the major labels.
Kellogg himself was part of the trend, encouraged by the inroads made by other black lawyers and artist reps. "At that time we had gone through the civil rights movement and we had a number of black entertainers, and a number of them were hesitant to use black representation because they felt that if you weren't white, you couldn't get the kind of deals they thought white people could get for you," Kellogg says. "All of that really changed with David Franklin in the '70s, as he went on to represent major artists like Roberta Flack, Miles Davis, Cicely Tyson, Richard Pryor."
Sharon Heyward was part of an elite class of African-American executives to come up around that time. After a decade at RCA Records, where she worked her way up to project manager, she moved in 1987 to the fledgling Virgin Records. There she rose from marketing director to president and GM, heading the label's urban department and hiring its first black staff.
"It was interesting, because it was a fight, and a clash of cultures. It was a fight because I was a New York girl in an LA world. What a clash that was," Heyward remembers with a chuckle. "And then it was also a fight because of black and white. But in that fight it was a good and productive fight. It was a respectable fight because we taught each other."
Not that it was easy by any stretch of the imagination. As one of the few black women at her level, Heyward says she had to fight harder than her peers for equal resources and respect.
"That, for me, is probably the biggest weight on my back," Heyward says. Years later, she still faces prejudice in her work as a consultant. "One of my best bosses — I had a lot of bosses — but one of the ones I thought was really cool was Jeff Ayeroff," a former Virgin Records America executive who later moved to Warner Brothers. "I always thought we were cool, until one day I was getting ready to consult at Warner Brothers, and I was told that he said, 'And tell her don't bring all that black s--- over here with her.' Meaning, 'all her blackness.'
"See the problem is, when you have to fight, in the struggle, for equal dollars, then you get labeled as a racist," Heyward continues. "I remember [former Stax executive] Al Bell saying to me, 'Sharon, they got an X on your back big, because you have the most mouth and you will always fight for equality.' So how do I get the racist banner, because I'm just trying to get my budgets equal?"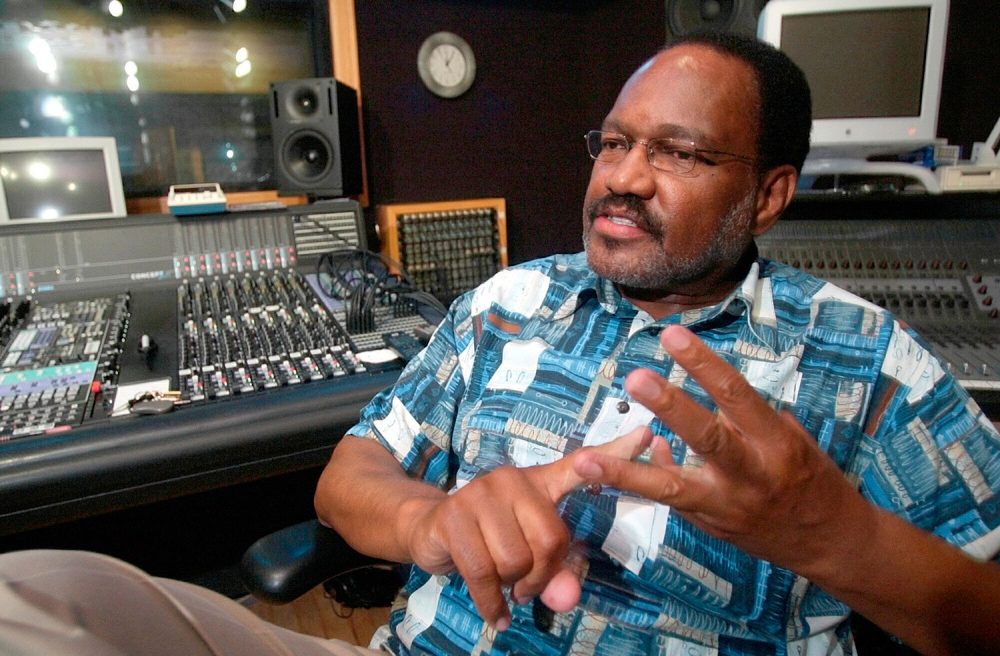 Nowadays, both Heyward and Kellogg see fewer opportunities for black executives to even engage in that fight. Kellogg describes a familiar story of appropriation and whitewashing of historically black music to explain the phenomenon. "You have very, very few [black executives] in today's music industry — with some of the leading companies that are selling what is, in essence, black music," from Ariana Grande to Justin Timberlake to Justin Bieber. "I think it's a result of markets shifting from hip-hop, so to speak, more into pop music," Kellogg says. "Unfortunately, it appears many labels feel you don't need to have a black person there to understand it."
"This is a cultural thing that has gone on throughout the ages," Heyward says. "Whether it was back in the day with rock 'n' roll [being co-opted by white artists], it chases back. The sorry part is that it's just so repetitive. It's still going on, and it's sad."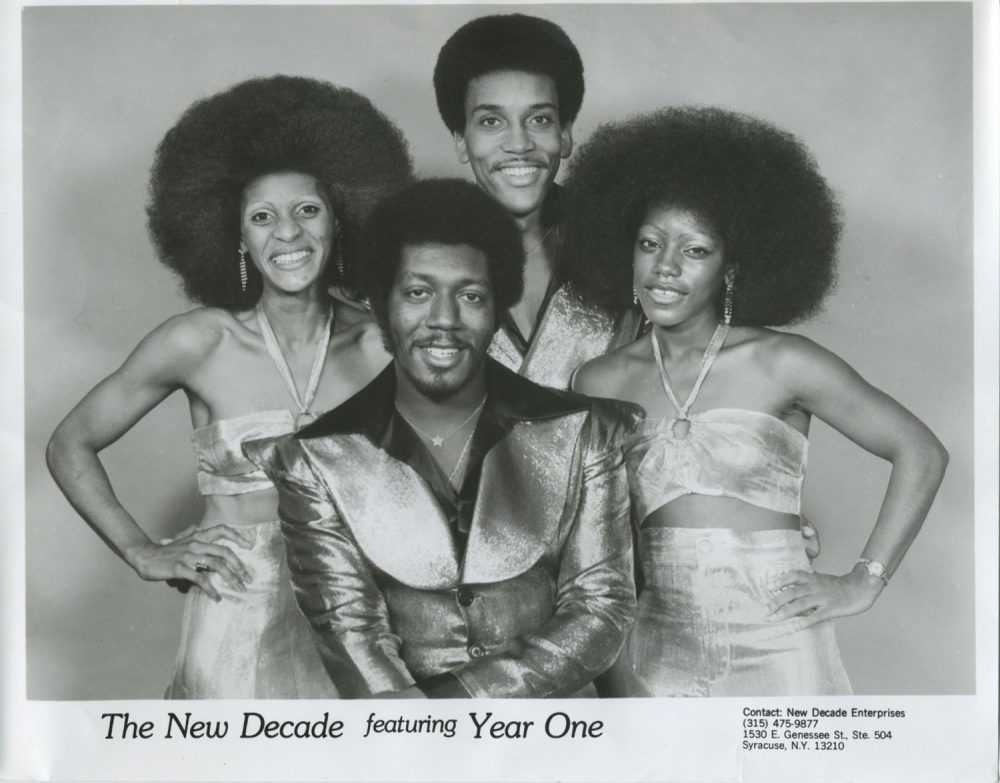 'White Boys Just Always Fall Up'
One of the biggest problems — and potential answers — lies in recruiting. It's the very thing that led to the heyday of African-American leadership in the music industry and the same phenomenon that keeps companies in a self-reinforcing cycle of homogeneity today.
"You hire people you know, because you don't want to waste time — because the work is so intense, and things are so busy, that you don't want to spend time getting to learn somebody and their personality," Heyward says. "So you have a tendency to pick people who already know you, know your ways, and you know them."
But the trickle-down trend that Heyward helped start in the '70s and '80s has ground to a halt for African-Americans in the music industry. "Black executives who are in their 60s don't get jobs in the music industry. White guys who are 60 … are still getting hired," Heyward says. "Because their friends call them and their next friend calls. It's kind of what we say: White boys just always fall up."
"We recruit in our own image," says Vick Bain, CEO of the British Academy of Songwriters, Composers and Authors. In 2012, while an MBA candidate at the University of Reading, she authored a paper titled "An Assessment of the Attitudes and Practices of Employers Within the UK Music Industry Towards Equality and Diversity" — one of the only studies on the music industry of its kind. Of the 152 surveyed companies, only 43 percent reported having a diversity and equality policy. More shocking still, the existence of such a policy appeared to have no positive effect on the diversity and gender balance in a company's demographic makeup, and in fact seemed to have a slight negative correlation.
"I was like, 'What?' I really thought having a policy would give more encouragement to equality and diversity recruitment practices," Bain says. "Which made me think people were like, 'Hey, we've got a policy, our work is done.' And in fact that's just the start."
The companies in Bain's study with the most diversity and gender parity in their workforces were ones with what Bain describes as a "strongly supportive" culture — essentially, a mission-driven mindset from the top down.
"I recommend that people follow what I called the 'diversity hierarchy.' And that was, baseline, having a policy. And then the next thing would be to get what I called board support or leadership support. Regular activities, communications and staff involvement," Bain says. "I talk about equality and diversity in just about everything I write nowadays [as CEO of BASCA]. All of my introductions in our magazine and our news and our website. The leaders of business need to keep talking about this, and that's a really important part of it."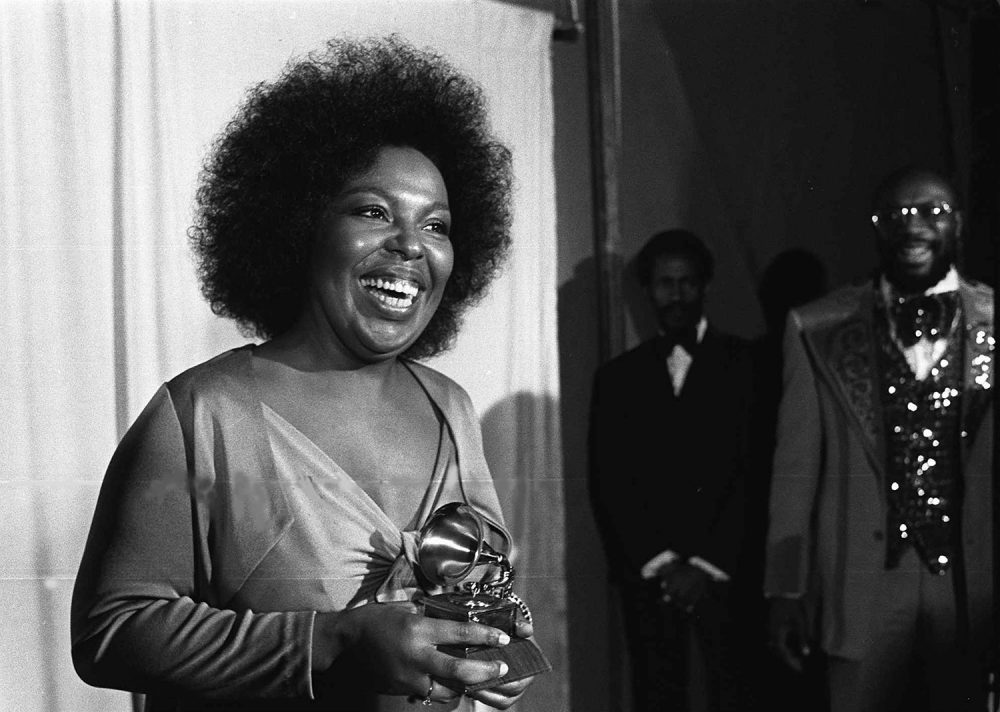 The Argument For Diversity
How do you get companies to care about improving workplace diversity in a sustained and meaningful way? Heyward thinks that in the case of the music industry, the lack of black leadership has actually hurt music. "You have to live the culture," she says. "If you don't live in the houses, if you don't know all the nuances of what being a hood rat or being black [means], or what the adult black audiences like … then you miss it. You miss it."
Yet the argument for considering cultural literacy in recruitment practices, however crucial it seemed to CBS back in 1971 and may still be today, is only one piece of the puzzle. For one thing, it doesn't allow for crossover the other way — for African-Americans to be involved in developing white artists, for instance. Nor does it necessarily apply to other underrepresented groups. There exists no equivalent parable about labels recruiting women executives and managers to handle their many female stars.
Recent research may offer another incentive for more diverse hiring. A study published in January 2015 by McKinsey & Company showed that companies with more diverse workforces were more financially successful. Similarly, a 2014 study by the Credit Suisse Research Institute found that more women in senior management correlated with better financial performance.
The more research, the better, argues Bain, echoing a popular maxim in the business world that "what gets measured gets done." Yet there is very little research in the U.S. to corroborate what, anecdotally, seems to be the case: that American music businesses, large and small, lack diversity.
Britain has a slightly better track record of measuring music industry workforce demographics and, perhaps as a result, of trying to improve opportunities for women, minorities and people with disabilities.
"The one ray of hope is that the industry, at the highest levels," is changing, says Bain, who sits on the board of the British lobbying group UK Music and has seen the conversation shift dramatically in recent years, starting with the creation of a diversity and equality charter in 2012. "Equality and diversity is right up there with the top five issues that are affecting the music industry, and that was not even on the agenda five years ago. It's a real attitudinal sea change, where people are looking around and going, 'Oh yeah, there is a problem.' "
Correction: An earlier version of this story misidentified Philadelphia International Records as Philadelphia Records.  CBS made a deal with that label and with Stax, but did not acquire the two labels. We regret the errors.