Forecast: This Afternoon's Sunshine And Warm Temperatures Are Gonna Remind You Of Summer
What a pair of days we have to enjoy here in southern New England. I feel guilty writing about all this sunshine when Hurricane Matthew continues to wreak havoc 1,500 miles to our south.
The latest track of Matthew has it impacting Florida and then areas in Georgia and South Carolina. The storm could be one for the record books. It's been 4,000 days since a major hurricane, Category 3 or higher, reached the shores of the United States.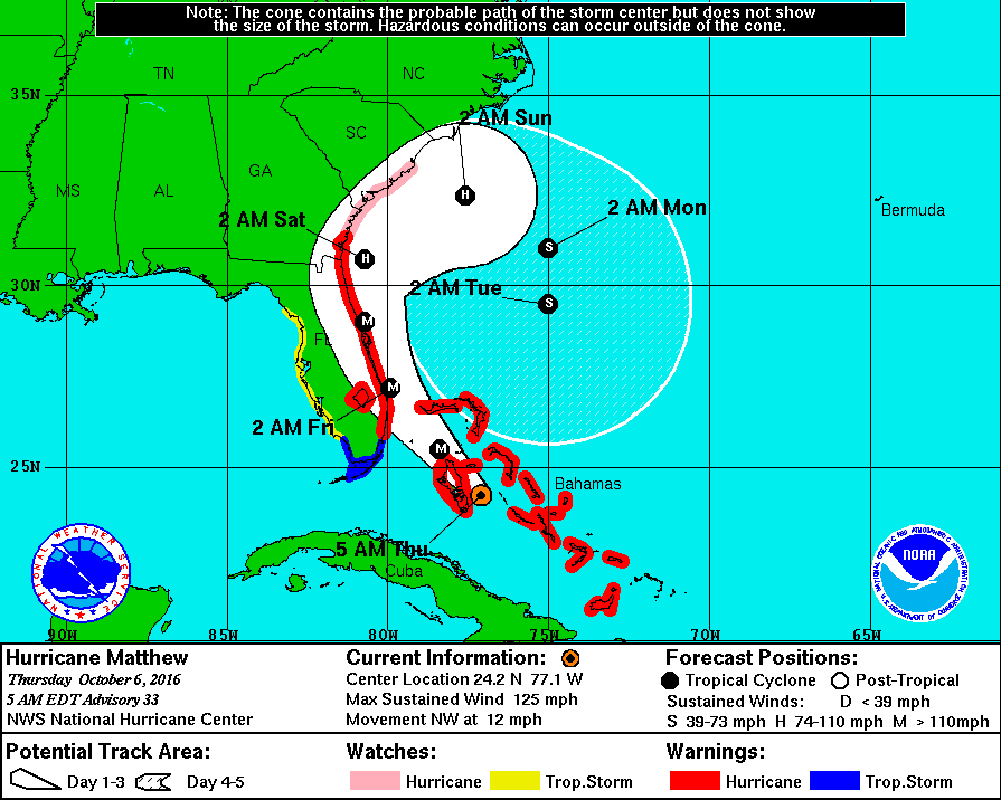 Here in New England our drought continues. I don't see any sign of significant rain over the next 10 days. This will not only keep the drought in full force, but could make it worse as the ground continues to dry.
There is a chance of a few showers later Saturday afternoon or at night, but they won't amount to much and certainly do nothing to help our drought.
Temperatures today and Friday will reach the lower or even middle 70s. More clouds on Saturday means highs will only be in the upper 60s. Skies will clear on Sunday, and as cooler air arrives, highs will stay in the lower 60s.
Columbus Day is bright and beautiful with plenty of mid-fall sunshine. It will be cool.
If you are wondering about frost, I don't see any of it on the horizon. The average date of frost for Boston is still a month away, but the suburbs could see frost anytime.
You can follow my weather updates on Twitter at @growingwisdom.
---
Thursday: Nothing but sunshine. Highs in the lower 70s.
Thursday night: Starlit skies. Lows 41-51, warmest in Boston.
Friday: More sunshine and warm. Highs 71-75.
Saturday: Partly sunny and mild. Perhaps a period of showers late in the day or overnight. Highs 68-71, warmest inland.
Sunday: Lots of sunshine. Highs in the lower 60s.
Columbus Day: Continued dry with sunshine. Highs around 60 degrees.
Tuesday: More sunshine and seasonable.