Cambridge Marks Its First Indigenous Peoples' Day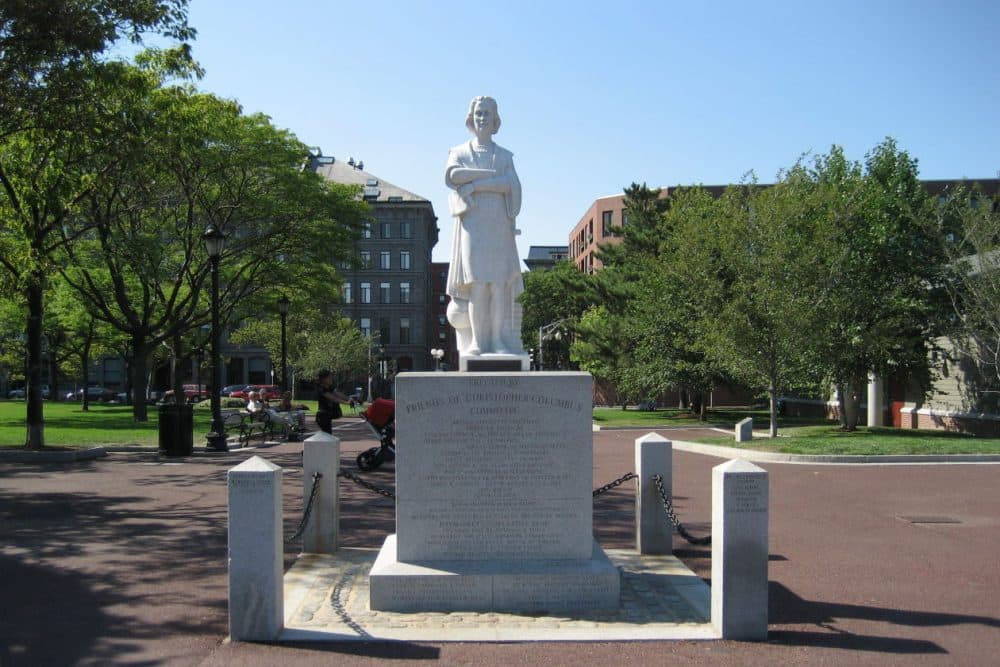 This article is more than 6 years old.
It might be Columbus Day around the country — but in Cambridge, it's Indigenous Peoples' Day.
Cambridge now joins Northampton and Amherst in celebrating changing the holiday's name in Massachusetts.
In the spring, Cambridge's city council unanimously approved renaming the holiday to recognize the suffering of Native Americans at the hands of European colonists.
Cambridge City Councilor Nadeem Mazen says he first proposed the idea as a way to honor Native Americans.
"For those who remember that heritage, for those who have that heritage, for those concerned who are concerned about the history of this country and its founding," Mazen says, "it's definitely a time to think about how violence, subjugation, and in many cases disease wiped out an entire people."
In 1992, Berkeley, California, became the first city in the country to hold an Indigenous Peoples' Day.
Other cities including Phoenix and Denver also now observe the holiday instead of Columbus Day.
Mazen thinks the trend of renaming the holiday should continue.
"I would hope that other cities do the obvious right thing," Mazen says, "and kind of take away the idea of celebrating Christopher Columbus as tyrant or any tyrant and instead really focus on those groups that are underserved."