Exhibit Transforms Boston's Long Wharf To Draw Attention To Refugee Crisis
"Go ahead and climb in the boat," guide Dr. Chloe Wurr tells a group of four visitors at a traveling exhibit about the worldwide refugee crisis.
As they clamber into the rubber raft stationed in downtown Boston, Wurr explains that a spot on a boat from Turkey to Greece will typically cost a refugee $2,000. If refugees want a life jacket, it costs another $200 — but the money is ill-spent.
"The bad news is there's nothing buoyant in this life jacket; it's made of packing material," Wurr says, holding up a life jacket. "And when you look at the bottom of the sea, you see lots of these, unfortunately with people attached."
The exhibit, called "Forced From Home," is presented by the humanitarian organization, Doctors Without Borders, to raise awareness about the refugee crisis, which the U.N.'s refugee agency says has displaced about 65 million people. It has transformed a small area of Boston's Long Wharf — alongside the whale watching boats and tourists — into a landscape refugees might experience on their journeys.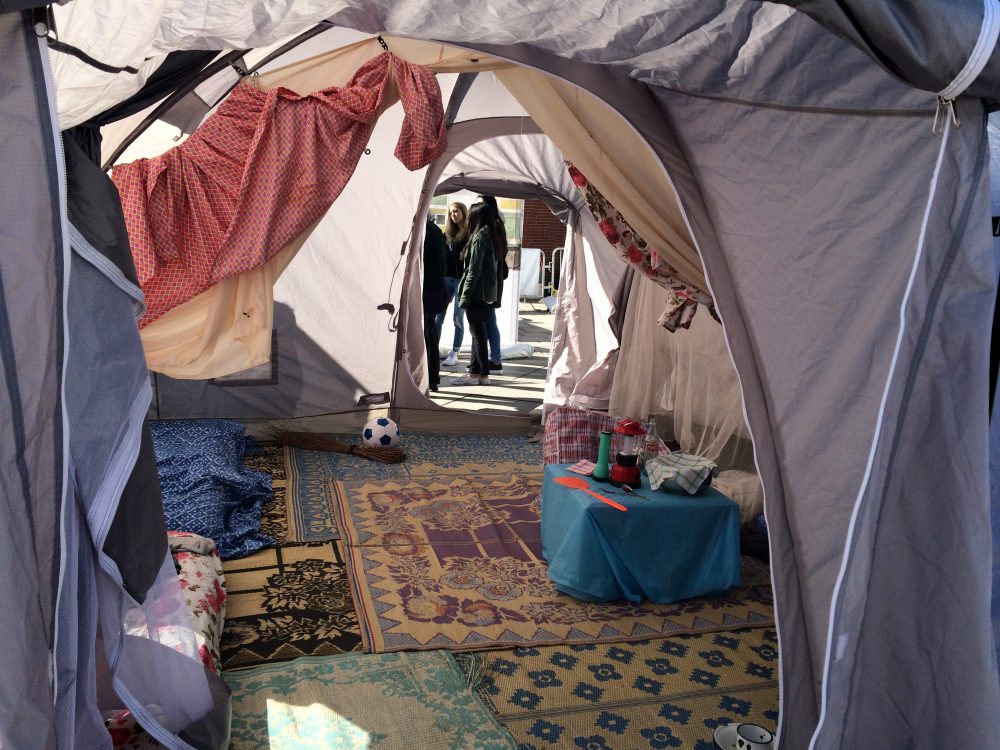 The area is filled with a variety of tents, tarps and all manner of barricades. A special feature is a 360-degree virtual reality tour of a number of refugee camps, housed in a large igloo-like tent. It has seven stations that invite visitors to enter a refugee's experience — from the initial decision to flee, the perils of the journey and the legal hurdles when they finally find safety in another country.
"When we hear about refugees we think of large groups of people. This exhibit is to put you in the shoes of one person," says Wurr, who has been a physician with Doctors Without Borders since 2000. "They are fearing for their lives, they are fleeing for their lives. What they want is safety."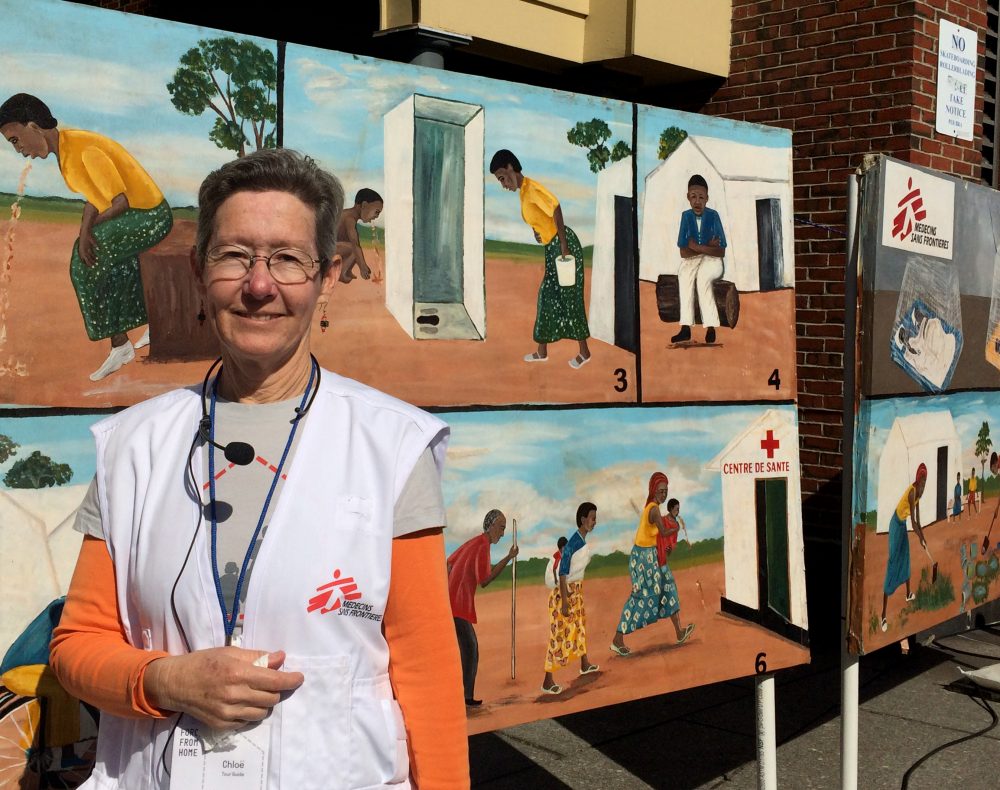 One of the other tour guides for the exhibit is Dr. Ahmed Abdalrazag. He was a refugee twice: First as a 7 year old, and again as an adult. His family fled Iraq during the Gulf War in 1991 and settled in Libya as refugees seven years later. Dr. Abdalrazag lived in Libya with his family without trouble, and he received his medical education there.
During the Libyan Civil War in 2011, his family fled to Tunisia, where they lived in the Choucha refugee camp for three years. He worked as a doctor with Doctors Without Borders at the camp, and later was able to resettle in the United States with his family.
"We are still considered lucky, because our resettlement took less than five years," Abdalrazag said at a press conference to unveil the exhibit on Saturday. "My story is just one of more than 65 million. Most of these stories will remain untold. This year, more than 3,000 people died while trying to reach the safety of Europe's shores. Many of them remain missing. Each person leaves behind loved ones, ambitions and dreams. I tell my story on behalf of them."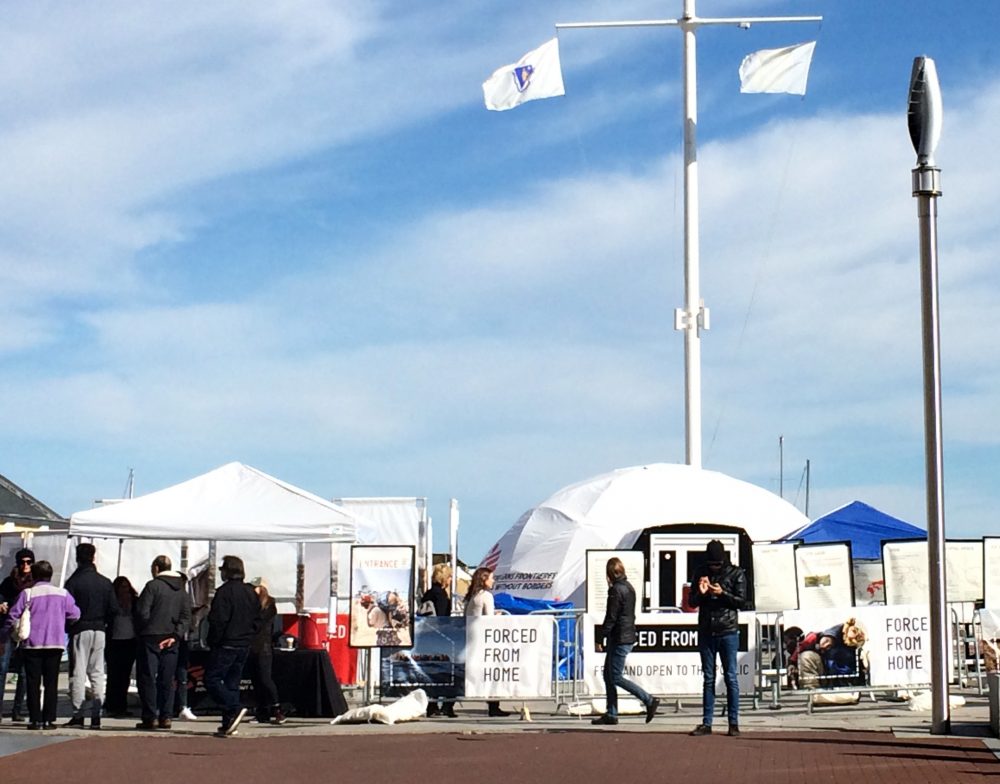 The exhibit will be in Boston's Long Wharf until Sunday, Oct. 23.