Former NYC Mayor Michael Bloomberg Donates $50M To Boston's Museum Of Science
Play
This article is more than 6 years old.
Former New York City Mayor Michael Bloomberg, who grew up in Medford, is giving Boston's Museum of Science $50 million.
Decades before he became one of the wealthiest people in the world and a three-term mayor, Bloomberg would take the bus and then the trolley from Medford to the museum in Boston every Saturday.
"We crafted lenses for telescopes and microscopes. We did things, and in doing things we were engaged, and in being engaged we learned, and I think that's what education is all about," Bloomberg said. "That's what our schools have to do and that's what our museums have to do as well. Most importantly this museum taught me the value of thinking."
Now the 74-year-old billionaire, through his foundation, Bloomberg Philanthropies, is giving the museum the largest gift of its 186-year history.
Bloomberg, who is a long-time supporter, said the institution taught him not to be afraid of asking questions — and has changed the course of his life.
"This museum played the role in education that as a young man I really needed. It kept me on the straight and narrow, I was a straight C student all the time," he said. "Seriously I hope this gift will allow more kids to have the experiences I did."
For Bloomberg — who earned an engineering degree and a Harvard MBA — teaching kids about innovation is critical to the country's future. Of the $50 million gift, $40 million will boost the museum's endowment and the rest will help expand an array of educational programming in science and engineering.
Museum President Ioannis Miaoulis called the gift "transformative."
"What the museum is all about is to inspire people, and Mike Bloomberg is the ideal model of somebody that used to come here as a child — loved his time here — and now he felt that's the place to give back," he said.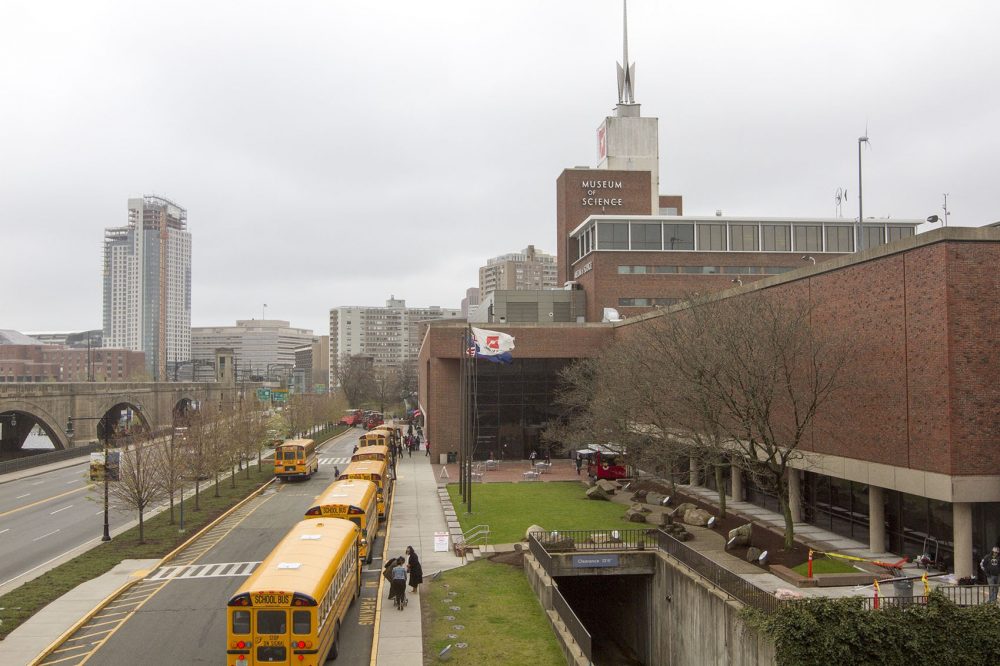 Miaoulis said Bloomberg's gift will allow the museum to launch programs in new areas, including the science of food.
"We want to use food as a vehicle to teach more science and mathematics and also address topics such as sustainability, growing food in sustainable ways as well as nutrition issues, such as obesity and malnutrition," he said.
About 1.5 million visitors come to the Museum of Science every year — and another million students outside the museum also benefit from its programs, according to Christine Reich, vice president of exhibit development and conservation. That's because engineering curriculum developed on site is shared with teachers, students and other museums around the country.
"And so if you thought about it just in terms of the money we need to keep our museum going that's one thing, but really it's about the funding we need to educate the whole nation around science, technology, engineering and math and to make everyone excited about it and have everyone see the role it can play in their lives," Reich said. She added that the gift will also help the museum develop both paper and digital archives.
Bloomberg's gift is affirmation of the museum's longstanding impact, Reich said, as well as its role well into the future.
This segment aired on October 18, 2016.