Curt Schilling Says He'll Run For U.S. Senate Against Elizabeth Warren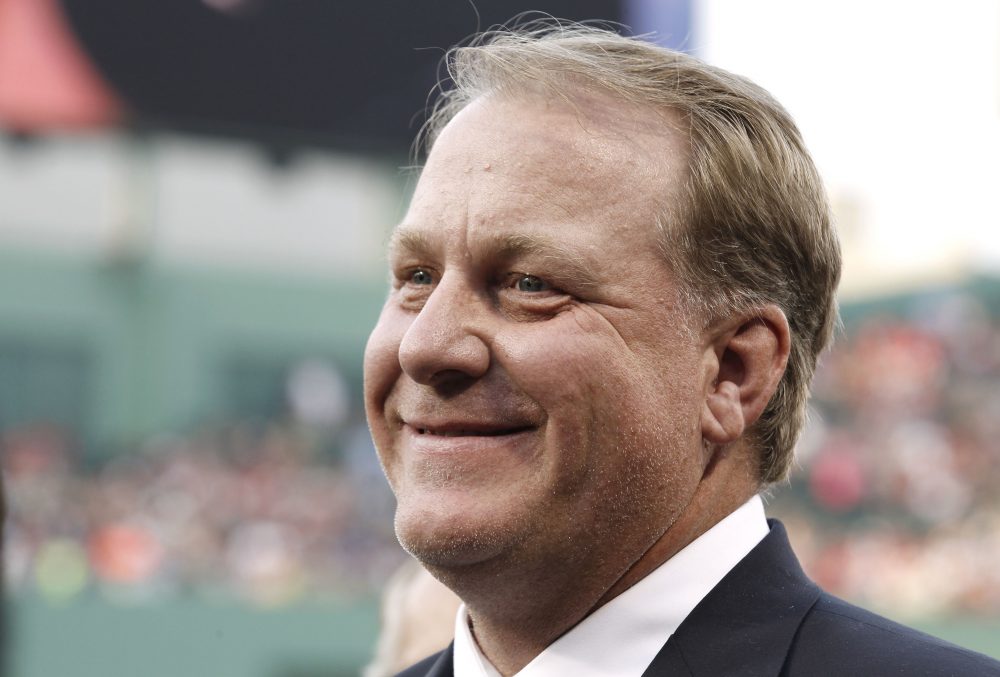 This article is more than 5 years old.
Former Red Sox pitcher Curt Schilling will run against U.S. Sen. Elizabeth Warren in 2018, he announced on a Rhode Island radio station Tuesday, but only if his wife gives her blessing.
"I've made my decision. I'm going to run," Schilling said during an interview on WPRO radio, according to Rhode Island TV outlet WPRI. "But -- but -- I haven't talked to Shonda, my wife. And ultimately it's going to come down to how her and I feel this would affect our marriage and our kids."
Since at least August, Schilling has publicly toyed with the idea of running for elected office. Though the Massachusetts Senate seat has been a steady target, Schilling has also suggested he might eventually run to be governor of Massachusetts or president of the United States.
The 6'5" righty, who helped the Sox upset the New York Yankees in the 2004 championship series and secure the city's first World Series title in 86 years, has called Warren a "nightmare" and said he hopes to be "one of the people responsible for getting Elizabeth Warren out of politics."
Schilling, whose social media accounts say lives in Medfield, describes himself on his Facebook page as a "conservative pro life pro 2nd amendment American who wants to help those that cannot help themselves." He supported Gov. Charlie Baker's first gubernatorial run in 2010 and campaigned for Baker in the days before Election Day 2014. He has supported other Republican candidates including Donald Trump, Scott Brown and George W. Bush.
A WBUR poll, conducted at the beginning of September, of 507 likely voters found 54 percent favored Warren, while 29 percent said they would back Schilling.
With additional reporting by the WBUR Newsroom