Maya Lin's Historic Memorial And The Drama Behind It At Boston Playwrights' Theatre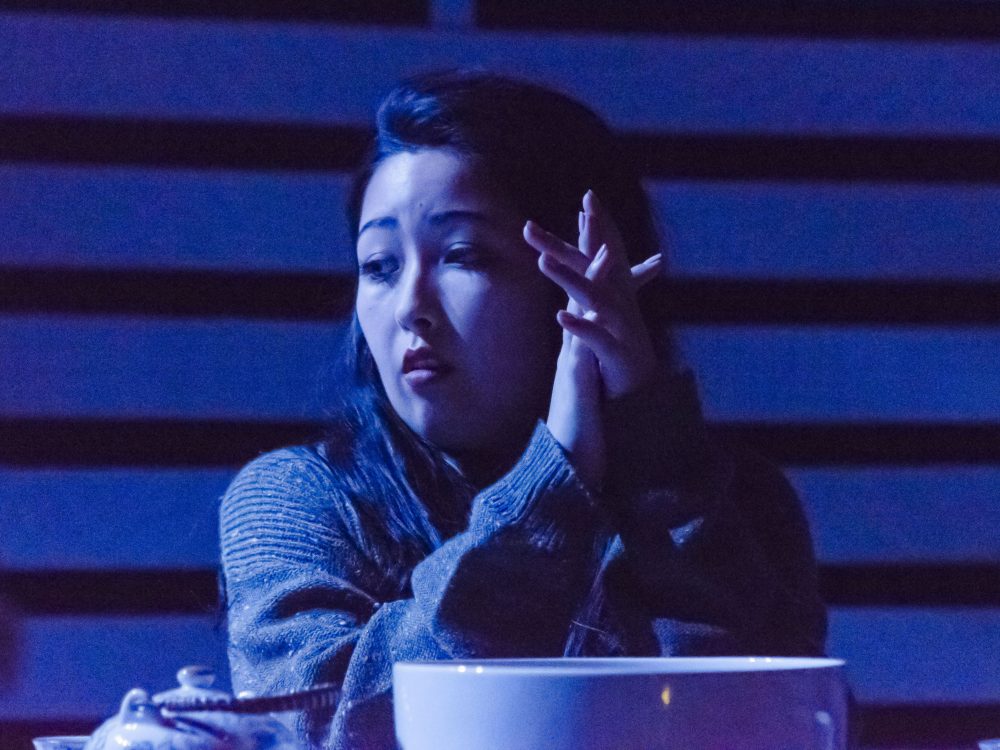 This article is more than 5 years old.
To descend into the embrace of Maya Lin's Vietnam Veterans Memorial, that stunningly simple slash in the National Mall emblazoned with over 50,000 names of the fallen, is an overwhelming experience. The same cannot be said about "Memorial," Livian Yeh's new play about the then-21-year-old Lin's fight to get the thing built — though I loved the play's pregnant, meaningfully truncated last speech.
Boston University MFA candidate Yeh's play, which is in its world premiere by Boston Playwrights' Theatre and the BU College of Fine Arts School of Theatre, is mostly a paint-by-numbers affair, its boldest brushstrokes mixing Asian-American tradition and politesse into Lin's struggle against some hardnosed vets, the United States Congress and heroic tradition. Still, the story of the visionary college student's winning and then having to defend her prestigious first commission — and grow herself up in the process — is compelling enough to bolster the play, which is simply staged at Boston Playwrights' Theatre by Kelly Galvin before a slatted, undulating curve by Mary Sader.
Lin's continuing story was the subject of Freida Lee Mock's Oscar-winning 1994 documentary, "Maya Lin: A Strong Clear Vision." "Memorial" sticks to the time period between the untested architect being awarded the commission (here, in her Yale dorm room) in 1981 and the unveiling of the Wall on Veterans' Day, 1982.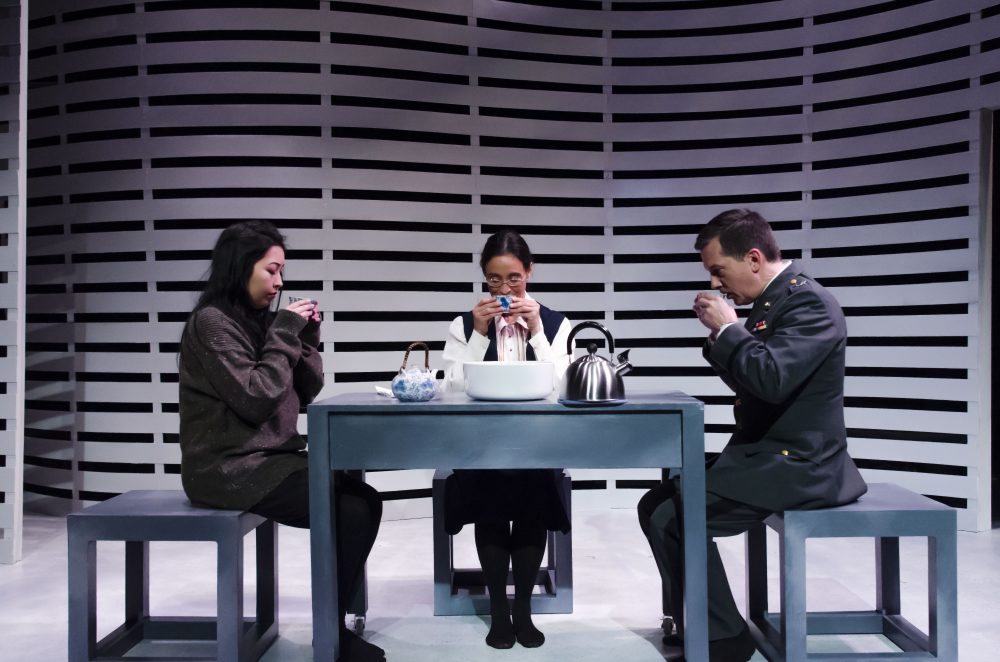 Some of the characters (the noted landscape architect Hideo Sasaki, the art and architecture critic Wolf von Eckardt, Lin's poet-professor mom Julia) are real people; others (a petulant representative of the U.S. military) are composites. But the play does not purport to stick to known facts. (Von Eckart may have championed the controversial memorial in his newspaper columns, but I don't think he was on the jury that selected Lin's design from over 1400 submittals.) It is, rather, an act of investigative imagination centered on a young Asian-American woman's making it through a crucible of politics, prejudice and a paradigm shift from glorifying war to contemplating its awful sacrifice.
Given the now-iconic stature of Lin's memorial (placed at number 10 by the American Institute of Architects on its 2007 list of America's Favorite Architecture), it may be hard for many to imagine that it was once the subject of such bitter controversy. Described by Lin as "a wound in the earth that is slowly healing," the proposed Wall was condemned by Pentagon lawyer and Vietnam veteran Tom Carhart as "a black gash of shame and sorrow." The Memorial (which, against Lin's fierce objection, was eventually ameliorated by the addition of a more conventional Frederick Hart statue of three servicemen, set off to the side) incited criticism not just for its perceived insult and lack of celebratory flag-waving but, shamefully, because its designer was inexperienced, female and resembled in some politicians' and soldiers' eyes "the enemy."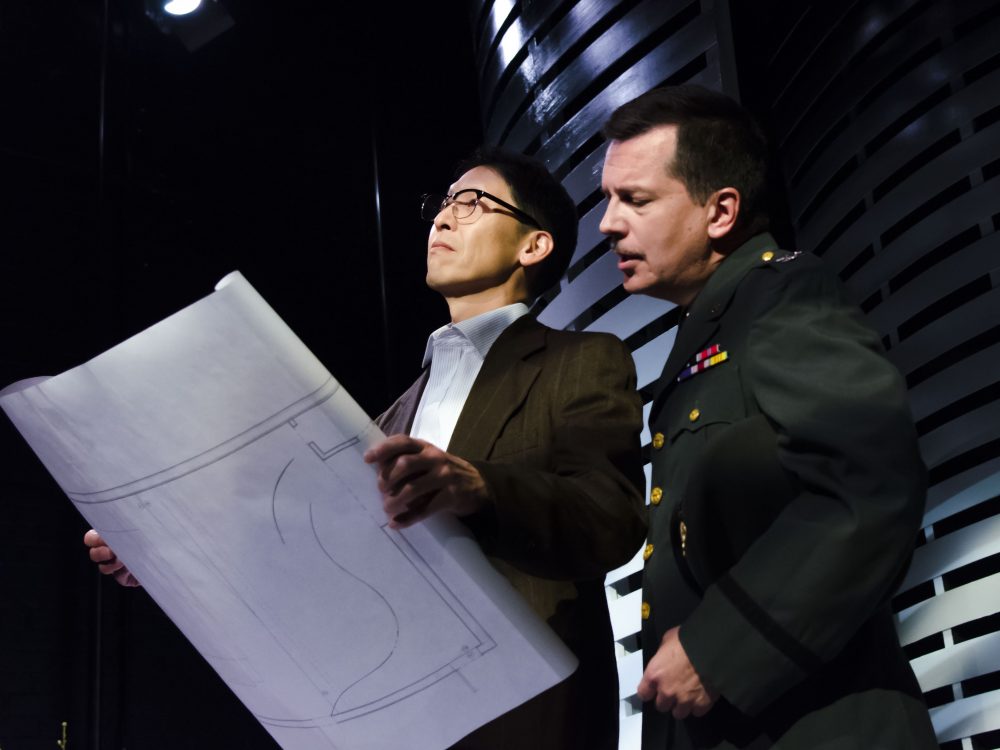 In Yeh's play, these objectors are rolled up — along with Jan Scruggs, the vet who campaigned for there to be a memorial in the first place and founded the Vietnam Veterans Memorial Fund — into the character of Colonel James Becker, who not only bullies and threatens Lin but wheedles and battles her champions, Sasaki and von Eckardt, over the Wall's nontraditional design. Yeh tries to humanize this adversary toward the end, having him experience for the first time and in more ways than one the reflective nature of the Wall. But despite John Kooi's stiff, edgy dignity in the role, Baker comes across as two-dimensional (neither of them good).
Portrayed by Jeff Song and Dale J. Young, the tempered Sasaki, tending his cherry blossoms, and the avuncular von Eckardt are also somewhat stock characters. Amy Ward's Lin is understandably more interesting, eloquently describing and then belligerently defending "my Memorial." In the actress' portrayal, Lin comes across as childlike, sometimes even sulky, yet adamant and surefooted in her art. Under the tutelage of her serene, protective mom (soothingly if shakily played by Roxanne Morse), the young visionary learns to tolerate compromise, however painful and boneheaded, without succumbing to creativity-sapping cynicism. That is the journey of Yeh's play, to which its clichés are merely potholes, not out-and-out roadblocks.
"Memorial" runs at the Boston Playwrights' Theatre through Oct. 23. For more information, visit the website here.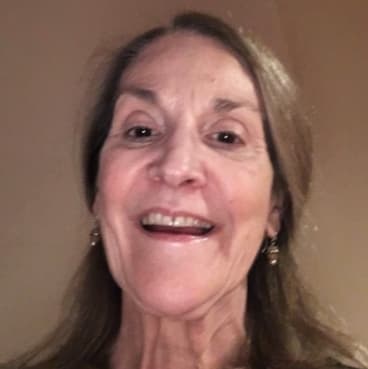 Carolyn Clay Theater Critic
Carolyn Clay, a theater critic for WBUR, was for many years theater editor and chief drama critic for the Boston Phoenix.