Mass. Court System To Study Racial Imprisonment Disparities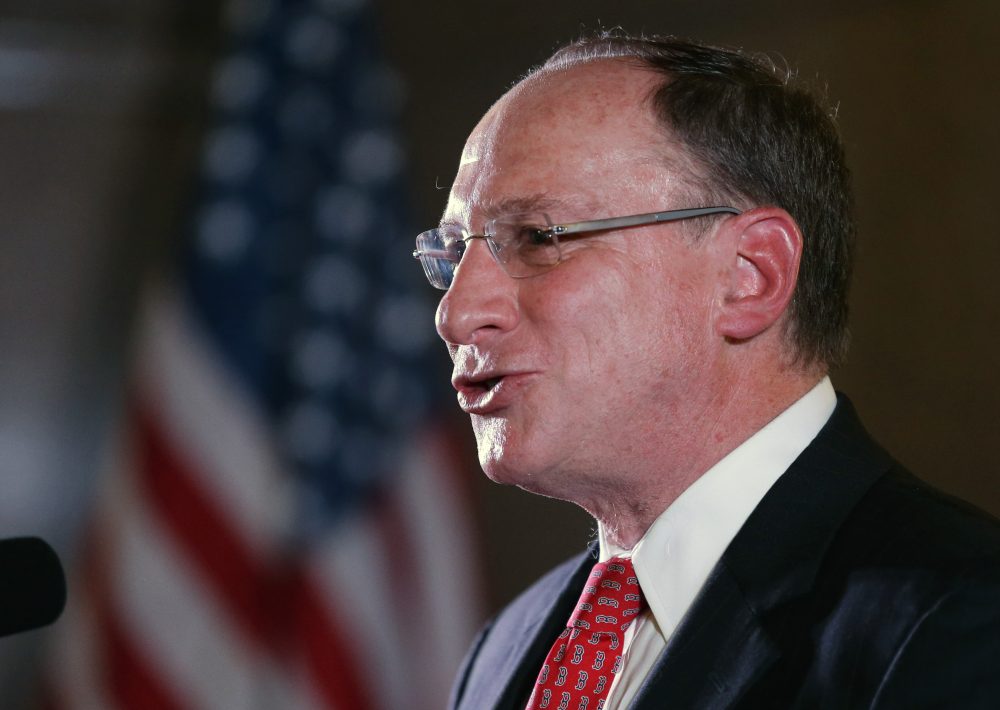 This article is more than 4 years old.
With racial disparity in incarceration rates greater in Massachusetts than the country as a whole, Supreme Judicial Court Chief Justice Ralph Gants on Thursday said the courts are taking steps to study and address that issue.
"Through the training of judges and court staff, bench cards and even jury instructions, we are examining the implicit bias that afflicts all of us, and are seeking to ensure that bias does not infect our bail and sentencing decisions," Gants said. "We need to explore the reasons behind the great disparity in the rates of imprisonment among whites, African-Americans and Hispanics in the commonwealth."
Gants said that in the United States in 2014 the rate of imprisonment for African-Americans was 5.8 times greater than for whites, and in Massachusetts it was nearly 8 times greater. The chief justice said nationwide the rate of imprisonment for Hispanics was 1.3 times higher than for whites, and in Massachusetts it was nearly 4.9 times higher.
"We need to find out why," Gants said. Gants said Dean Martha Minow of Harvard Law School has agreed to investigate ethnic disparity in the state's incarceration rate.
Appointed chief justice in 2014, Gants delivered his remarks to members of the legal community at the Massachusetts Bar Association's annual event at the Adams Courthouse.
Returning to a theme of his speech last year, Gants questioned fees imposed upon defendants in the criminal court system.
"We are examining whether we are unwittingly punishing poverty by the imposition of fines, fees and restitution that a defendant has no ability to pay, and taking steps to ensure that the inability to pay does not result in the revocation of probation, the inappropriate extension of a period of probation, or time in jail," Gants said.
"There still remain laws on the books that pose formidable obstacles for defendants who are trying to do the right thing, as well as many statutory fees, including the indigent counsel fee, that impose a financial burden on those least able to bear that burden," he said.
Gants praised the Legislature for repealing a decades-old law that automatically suspended driver's licenses of people convicted of drug crimes unrelated to driving, while urging lawmakers to expand access to housing courts.
"We hope that the Legislature this year will rectify the injustice that nearly one in three of our residents are denied access to a housing court," Gants said.
Gants also said Robert Cordy, who retired from the Supreme Judicial Court this year, will lead a search committee for a successor to Court Administrator Harry Spence, who will retire in April.