World-Renowned Composer Thomas Adès Settles Into The Musical Life Of Boston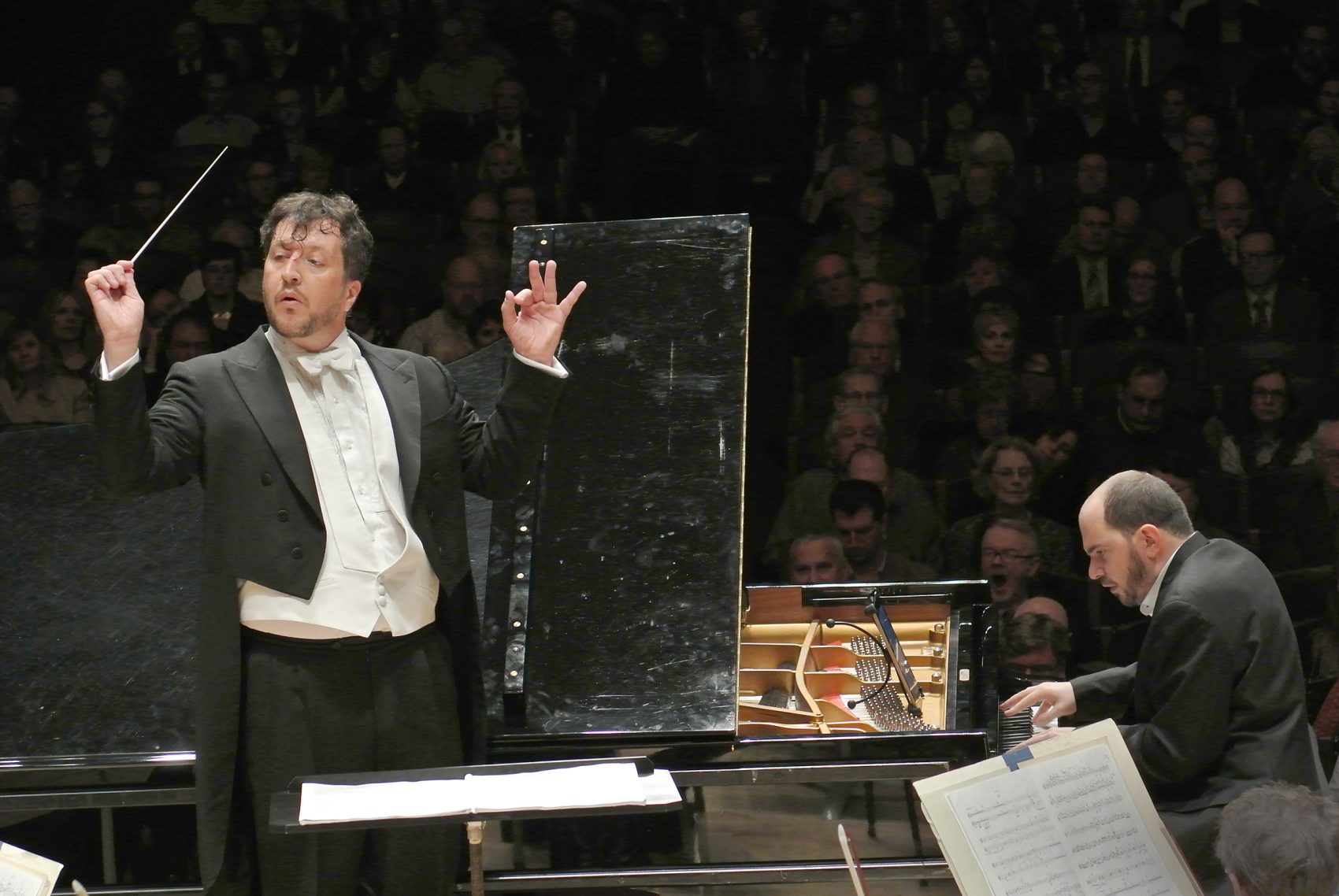 This article is more than 4 years old.
Among contemporary composers, 45-year-old Thomas Adès has had, more than most of his contemporaries, an impressive number of his works performed and even repeated in Boston — by the Boston Symphony Orchestra, for which he's also conducted several memorable programs; the BSO Chamber Players, with which he's also performed as a pianist; and notably Opera Boston and its successor, Odyssey Opera, for which artistic director Gil Rose has mounted and led with considerable success Adès's most famous (and most notorious?) work, his scandalous opera about a British sex scandal, "Powder Her Face."
Boston got still more Adès when a less than inspired Metropolitan Opera production of his inspired opera based on Shakespeare's "The Tempest" was telecast around the world on the Met's "Live in HD" series. (With bizarre perversity, the Met took an opera that takes place on an island — as it did in its brilliant American premiere at the Santa Fe Opera — and set the action inside an opera house!) Last spring, the BSO finally announced its first "artistic partner" — some version of a composer-in-residence. To few people's surprise, that partner would be Thomas Adès.
Adès's first Boston appearance since this announcement will not be with the BSO, but with the Celebrity Series of Boston (Jordan Hall, Oct. 28) — accompanying tenor Ian Bostridge in a performance of Schubert's greatest song cycle, "Winterreise" (Winter Journey). Written near the end of his short life, to a series of 24 haunting poems by the German poet Wilhelm Müller, it's the fractured story of a lost love and the poet's hallucinatory, quasi-allegorical attempt to survive that loss. Elizabeth Bishop might have called it "The Art of Losing." At the end, the narrator finds some glimmer of solace in joining a poor organ-grinder grinding his tunes on a street-corner surrounded by an audience of snarling dogs. Is it possible that it's only through art that one can arm oneself against an overwhelming sea of troubles?
Bostridge is an elegant tenor, though some people have found his singing, though always intelligent, a bit mannered. He's been singing "Winterreise" for more than 30 years. He was a scholar before he became a singer and has written widely on singing and song cycles, including a recent illuminating and much admired fat little book on "Winterreise" ("Schubert's Winter Journey: Anatomy of an Obsession," published last year by Knopf). With pianist Julius Drake, Bostridge also participated in a fascinating "Winterreise" film.
Bostridge and Adès are old colleagues. The tenor played Caliban in the world premiere of "The Tempest" at Covent Garden in 2004, with Adès conducting, as well as in the London revival three years later. The composer is such an exciting and imaginative pianist, and the piano part is so much more than mere "accompaniment," I'm almost more curious to hear his contribution to this devastating masterpiece than Bostridge's.
That same weekend, Adès will be back at Jordan Hall with the BSO Chamber Players performing in his own "Court Studies from The Tempest"; in his arrangement of two Purcell songs from "The Tempest," with soprano Kelley O'Connor; and in Schubert's irresistible "Trout" Quintet, along with Stravinsky's "Three Shakespeare Songs" and Brahms's "Ophelia-Lieder" (Oct. 30). The following week, he'll be leading the BSO in a program including Sibelius's haunting tone poem "Tapiola," Benjamin Britten's "Sinfonia da Requiem," and his own hair-raising "Totentanz" (Dance of Death), with the powerfully expressive Dutch mezzo-soprano Christianne Stotijn (who sang the world premiere under Adès in London in 2013) and British baritone Mark Stone (Symphony Hall, Nov. 3-5).
For more information, visit the websites of the Celebrity Series of Boston and the Boston Symphony Orchestra.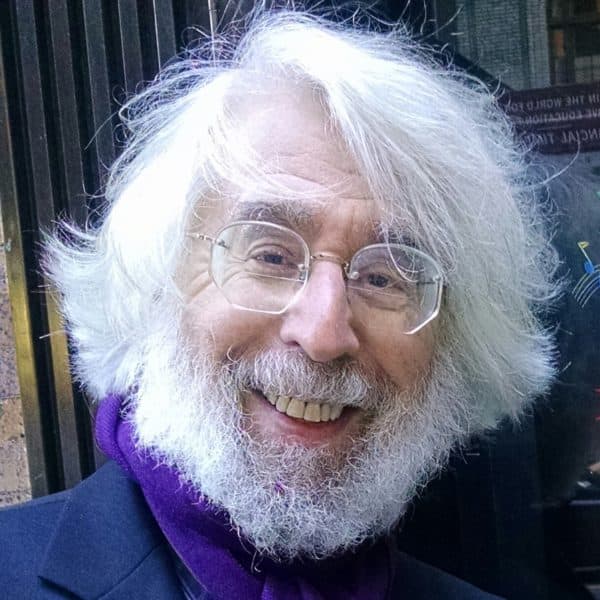 Lloyd Schwartz Arts Critic
Lloyd Schwartz is the classical music critic for NPR's Fresh Air and Somerville's Poet Laureate.