How Western Massachusetts' Mount Greylock Became Inspiration For Literary Legends
Play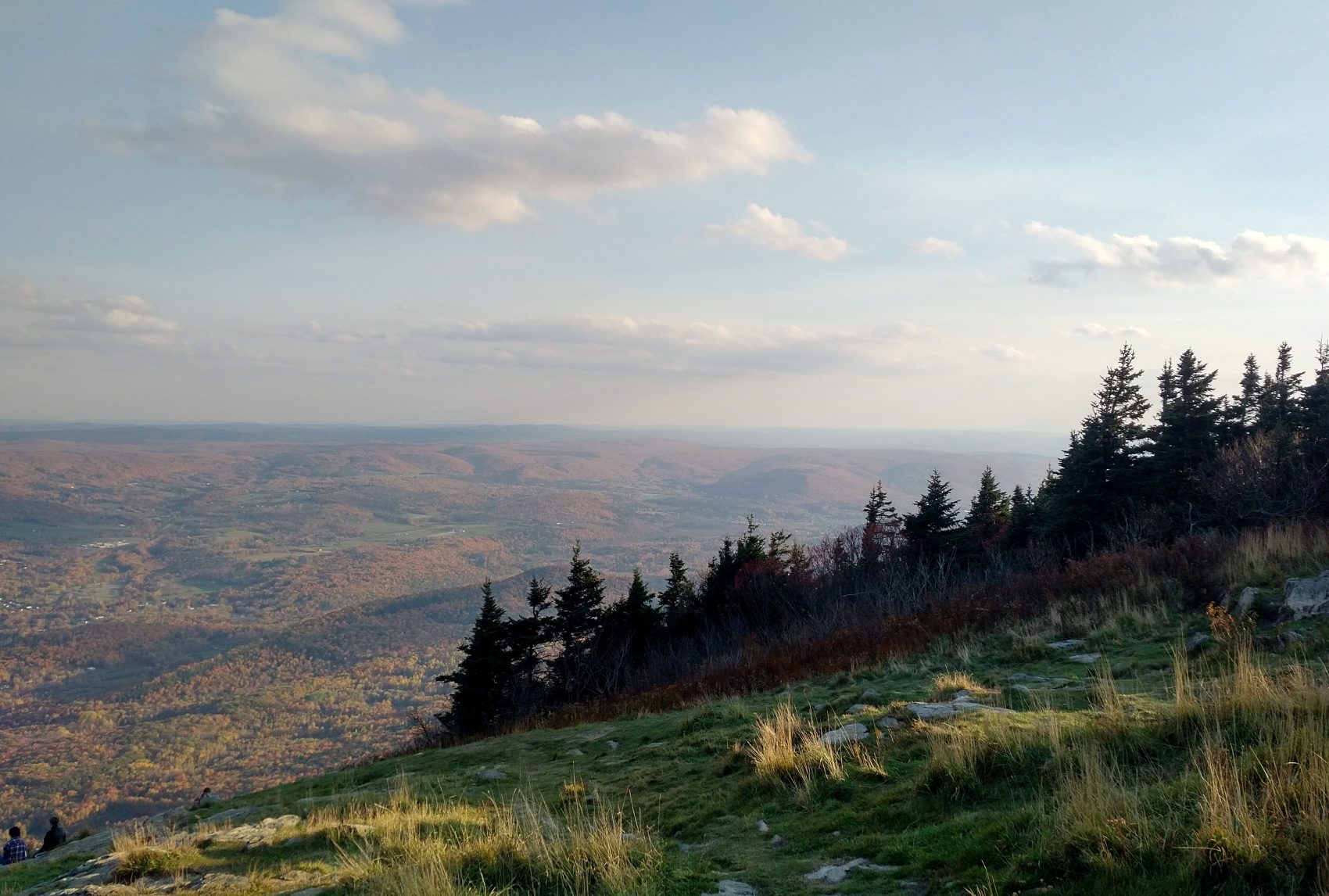 This article is more than 6 years old.
Even if you're not a J.K. Rowling fan, you likely know that her Harry Potter series takes place in England.
A series of online short stories from Rowling — and, out Friday, the film "Fantastic Beasts and Where to Find Them" — finally show fans what her North American magical world looks like.
One of those online stories tells the tale of a school of witchcraft and wizardry — located on Mount Greylock in northwestern Massachusetts.
In Rowling's world, North American witches and wizards attend Ilvermorny, a school perched on the summit of Mount Greylock.
From almost 3,500 feet up, you can see as far as 90 miles on a clear day from the top of this mountain in the northern Berkshires. Massachusetts designated Greylock as the first state park back in 1898. Today the reserve encompasses 12,500 acres and it's even a stop along the Appalachian Trail.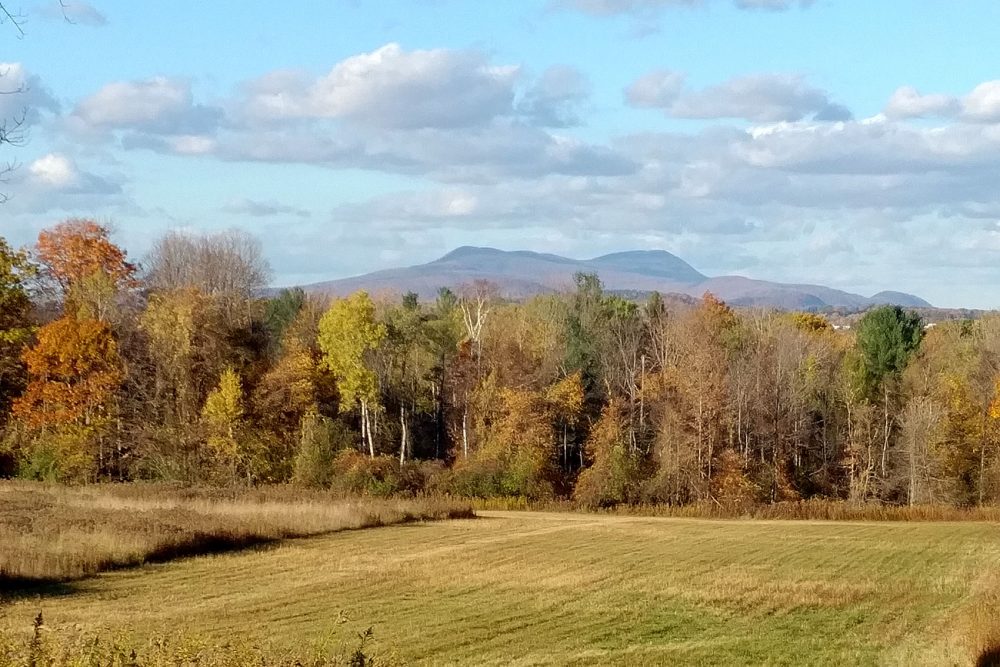 Rowling could have picked anywhere for Ilvermorny's location, though. Why Greylock?
"There's an unearthly beauty about it when you come to the mountain itself," says the Berkshire Historical Society's Peter Bergman.
For Bergman, Greylock stands out among the area's mountains.
"The world seems to fall away and disappear and you're surrounded not just by the natural woods and trails, you're surrounded by an atmosphere that's different from everything else in the region," he says.
The Berkshire Historical Society is located at the onetime home of Herman Melville, another writer inspired by Greylock.
From the study of his Arrowhead farmhouse 20 miles away in Pittsfield, Melville could see the mountain. His description of the white whale in "Moby Dick" is said to have come from seeing Greylock covered in snow.
"We're seeing this beautiful field," Berkshire Historical Society's writer-in-residence Jana Laiz says as she looks out at Greylock, "then beyond that are these trees that are colored with fall and then beyond that in the distance is this beautiful mountain that looks like a whale breaching.
"Whether he actually looked at that mountain and saw a whale," Laiz says, "or whether he looked at that mountain and his gaze became unfocused, this is a mesmerizing view and you can just got lost in yourself and your thoughts."
Laiz says Melville's time in Pittsfield was his most productive. He wrote 17 literary works there. After "Moby Dick," his next novel was "Pierre; or, The Ambiguities" — a work Melville dedicated to "The Most Excellent Purple Majesty of Greylock."
"As a writer, he focused on the mountain, took him out of himself and into whatever world he was working on at the time," Laiz says. It's all about magic and this mountain held huge significance for him. And you can see why. It's incredibly beautiful."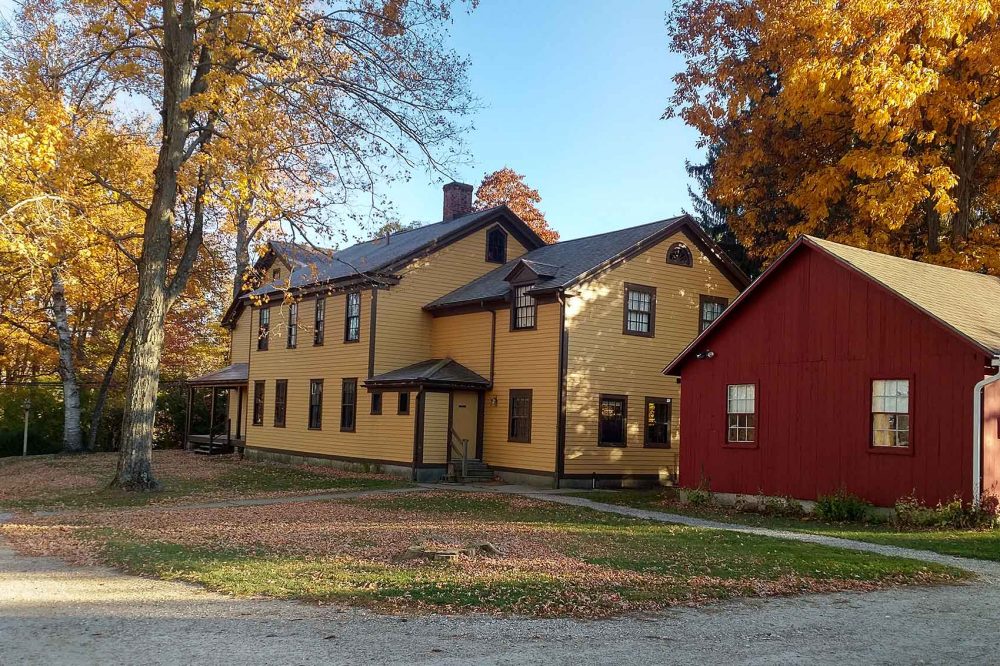 Melville's connections and literary allusions to Greylock seem to go on and on — but nearly the same could be said for a whole host of 19th century writers as well.
In his poem "A Berkshire Summer Morning," Oliver Wendell Holmes writes that "cloud-girdled" Greylock welcomes visitors from "his purple throne."
Henry David Thoreau spent a night atop the mountain during a hike in 1844. When he woke up the next morning, Thoreau was surrounded by a fog so thick that he couldn't see any of the surrounding land below. In his first novel, he calls the sight "an undulating country of clouds."
For writer Nathaniel Hawthorne, Greylock seems to have held a more sinister edge — something that comes out in his short story "Ethan Brand." Hawthorne wrote the story after hiking the mountain in the dark. Ethan Brand operates a furnace on Mount "Gray Lock" that he uses to burn limestone and obsesses about finding the "Unpardonable Sin," the one thing God cannot forgive.
"Mount Greylock, especially in the 19th century, was a quite an imposing and a haunting kind of a place and this area was much more isolated then," says Williams College associate professor Jason Ānanda Josephson-Storm, who chairs the religion department at the school.
"It was quite a bit harder to get to this corner of the state," he says, "and in an early gas light era, was quite dark so I think that's part of what's building into Hawthorne's really wonderful story."
Josephson-Storm says while the Berkshires were a big attraction for 19th century writers in general, Greylock and its surroundings specifically stand out because of supernatural folklore.
"There were supposed to be a witch's coven or den in Pittsfield," Josephson-Storm says. "Mount Greylock is supposed to have been haunted, for example, by a Civil War soldier known as The Old Coot who — the legend goes — returned to his family after the Civil War but his wife, thinking he was dead, had already remarried. So, dejectedly, he returned to Mount Greylock to set up a little camp — and he died and, the legend goes, has been haunting Mount Greylock ever since."
And with hauntings and witches, we're back to J.K. Rowling and Ilvermorny. The climax of Rowling's online story is a magical battle on the summit of Greylock. It's between the school's founding witch, her family and an evil aunt.
Rowling was unavailable for comment for this story and so far hasn't visited Greylock.
But for people who know the mountain, it seems like just the right spot for a North American Hogwarts.
John Dudek manages Bascom Lodge on Greylock's summit. He says he sees what would draw Rowling to the mountain when he opens and closes the lodge every season.
"You know, the building has a tendency to be dark and very moody," Dudek says. "And then when you're up on top of the mountain and there's no one for 12,000 acres, you hear the wind blow and the fireplace will howl and they'll be knocks and bumps in the night and you don't know what the hell is going on."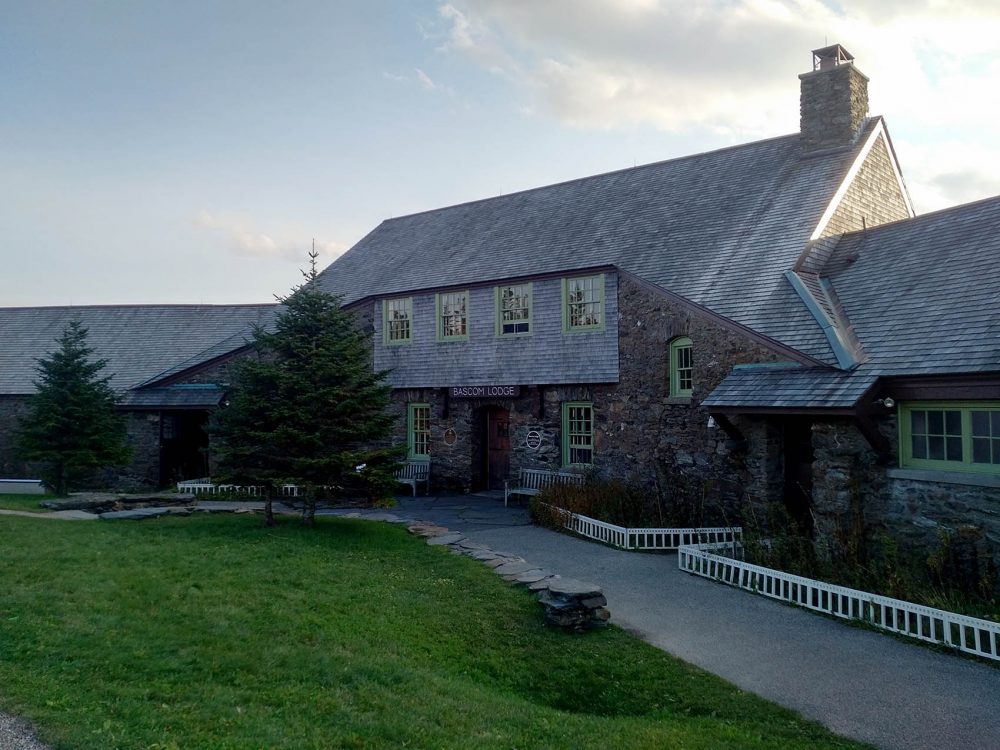 "The one thing about the mountain that I can say, and I've lived out here now for close to 30 years," says the Berkshire Historical Society's Peter Bergman, "is that it never stops fascinating as a point to see. I think that's part of the fascination that the mountain held for Melville and for so many others, Hawthorne included.
Melville, Holmes, Thoreau, Hawthorne — and now Rowling.
In Rowling's story, Ilvermorny is said to be protected from non-magical people ("no-majs" is the American term...as compared to "Muggles" in England) by a series of spells. How do those spells appear?
Occasionally — they can take the form of a "wreath of misty cloud."
Holmes wrote about the "cloud girdled" mountain on his "purple throne" in 1844. Melville wrote about Greylock's "Purple Majesty" in 1852. And now we have Rowling writing about Greylock's "wreath" of cloud in 2016.
Whatever you want to say about Greylock, you have to admit — it's been a long literary reign for the cloudy king of the Berkshires.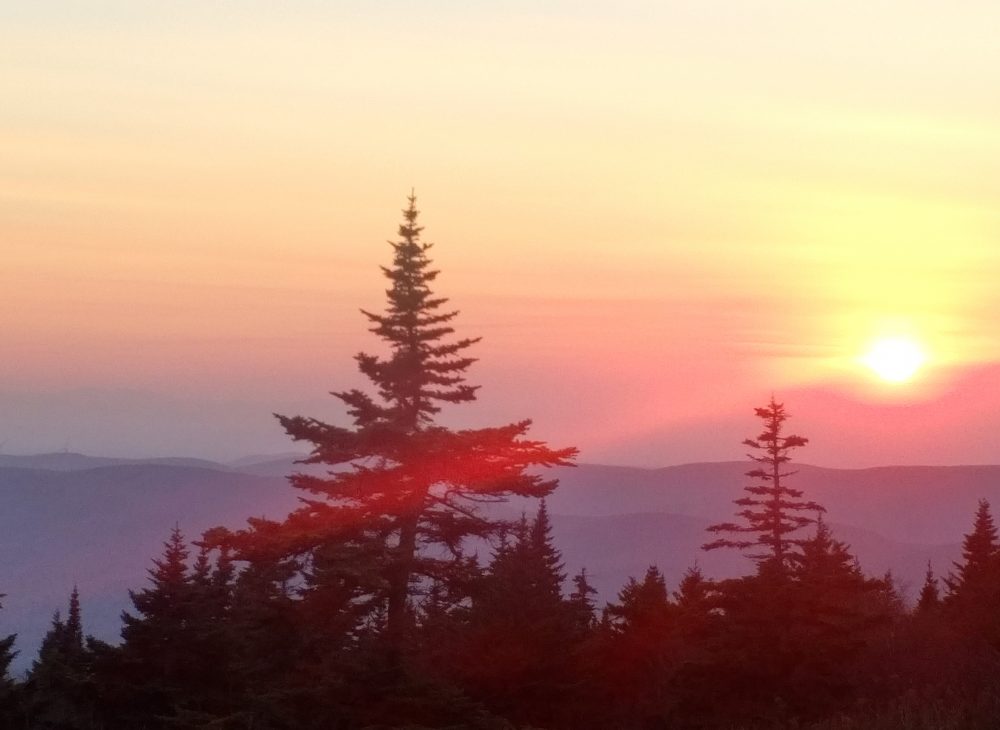 This segment aired on November 17, 2016.