West Roxbury Natural Gas Pipeline Is Set To Become Operational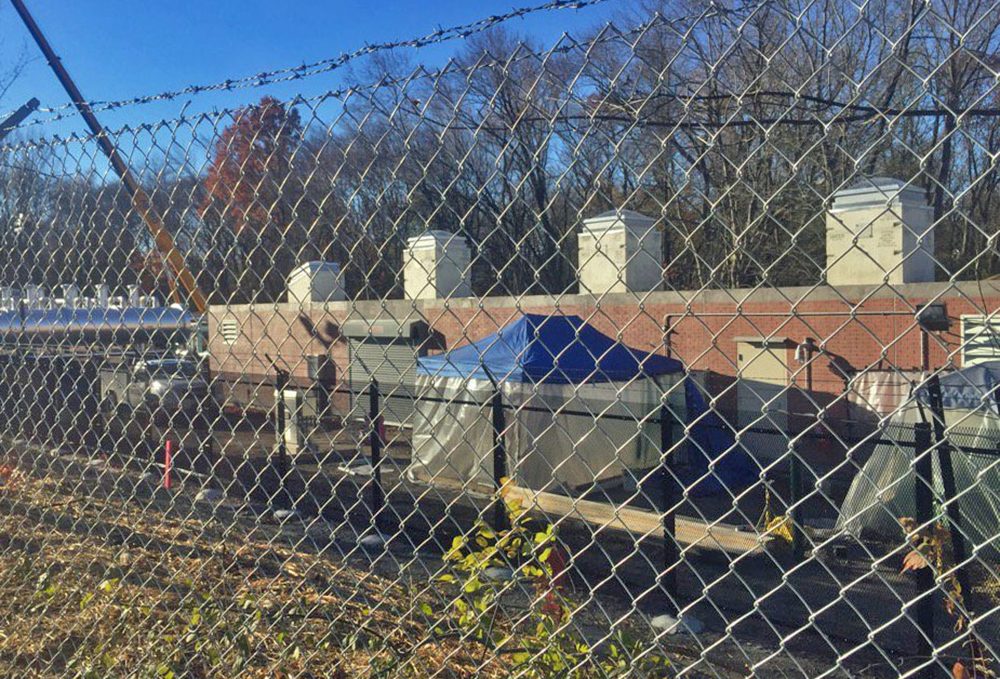 This article is more than 5 years old.
The company Spectra Energy plans to begin running natural gas through its new pipeline in Boston's West Roxbury neighborhood and Dedham on Thursday. That's despite years of protests from neighbors.
Opponents of the pipeline have expressed safety concerns, in part because a quarry is located across the street from Spectra's pumping station, where gas is pressurized.
On Monday, the Boston police and fire chiefs detailed in a joint letter "significant public safety concerns" because the officials have not been advised of the company's safety plan for the Grove Street meter station, and have not received a heat map to determine an evacuation perimeter, if needed.
Also Monday, Boston Mayor Marty Walsh sent a letter to the Federal Energy Regulatory Commission, asking it to suspend its approval of the pipeline until the safety information is made available to the city.
Last week, Spectra Energy's Marylee Hanley insisted to WBUR's Bruce Gellerman that nearby residents have nothing to fear.
"It is our obligation to safely and securely operate these facilities, and our customer has requested service in the West Roxbury area, and we are servicing that customer," Hanley said.
The five-mile pipeline is the start of a bigger project designed to increase the amount of natural gas in New England.
A lawsuit appealing FERC's decision to permit the pipeline is pending.
With reporting by WBUR's Newscast Unit