Juvenile To Be Charged With 1st Degree Murder In Case Of Missing Lawrence Teen Found Decapitated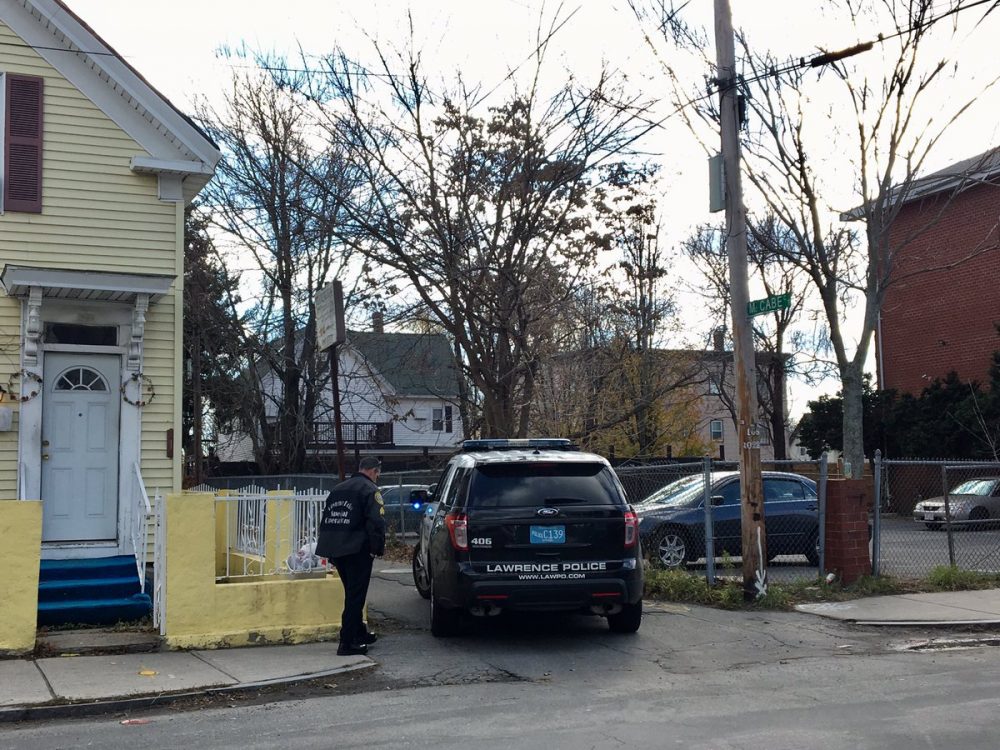 This article is more than 5 years old.
The Essex County district attorney confirmed Saturday that a juvenile has been arrested in connection with the death of 16-year-old Lee Manuel Viloria-Paulino.
Essex District Attorney Jonathan Blodgett told reporters Saturday afternoon that 15-year-old Mathew Borges was arrested around 11 a.m. Saturday morning after state police and Lawrence detectives executed a search warrant at 85 Oxford St. in Lawrence.
Blodgett said authorities arrested Borges based upon evidence at the scene, though he would not comment on what that evidence was.
Borges will be arraigned in Lawrence District Court Monday morning as an adult on a count of first degree murder.
Carrie Kimball Monahan, a spokeswoman for the Essex district attorney's office, said Borges went to school with Viloria-Paulino at Lawrence High School.
Blodgett said he did not know if Borges was known to police before this incident. The DA said they also would not speculate on the motive in Viloria-Paulino's death.
Viloria-Paulino's decapitated body was found Thursday afternoon in Lawrence by a woman walking her dog along the banks of the Merrimack River in the area of McCabe Court, next to the Boys and Girls Club of Lawrence, and Water Street. The teen had been missing for two weeks.
Viloria-Paulino's family said Lawrence police did not take their missing person report seriously when they filed it.
Lawrence Mayor Daniel Rivera said he understands the family's frustration and that hiring an independent investigator to look into the handling of the case is an option.
With reporting by Qainat Khan 
Correction: A previous version of this story incorrectly stated Borges' age. He is 15 years old, according to court documents available Monday morning.
This article was originally published on December 03, 2016.