This article is more than 6 years old.
Our team of ARTery book critics share the 20 best books they read this year:
Ed Siegel
1. "Achieving Our Country," by Richard Rorty
Who would have thought that the best book of 2016 would have been written in 1998? But then who would have thought that Donald Trump would become president of the United States before he announced? Richard Rorty, that's who. The late philosopher not only predicted how and why America would turn to him, but what the left might have done to prevent it. Must read. Harvard University Press is republishing the book on Dec. 16.
2. "Nutshell," by Ian McEwan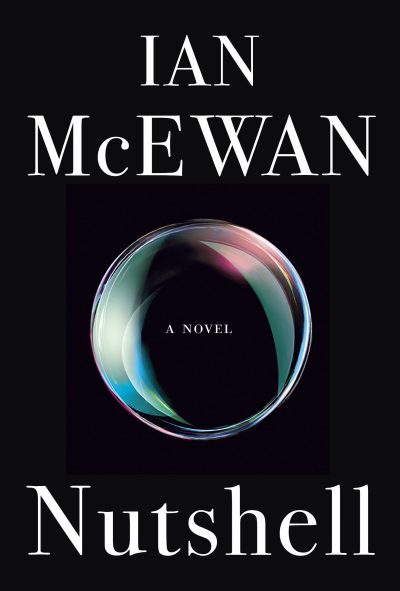 The Hogarth Shakespeare series, in which contemporary fiction writers reimagine Shakespeare's plots, continued with two fine books, Margaret Atwood's "Hag-Seed" ("The Tempest") and Anne Tyler's "Vinegar Girl" ("The Taming of the Shrew"), but Ian McEwan upstaged Hogarth with his own brilliant take on "Hamlet." Our 21st century hero is seeing all the nefarious plotting from the womb and his take on what he overhears is both witty and wise; one of McEwan's most inspired books and that's saying something.
3. "Stone Mattress," by Margaret Atwood
"Hag-Seed" is fun, but "Stone Mattress" is a walk on Atwood's wilder and wryer side. In the not-too-distant climate-challenged future, men will still be boys and women will pick up the pieces. Subtitled "Nine Wicked Tales," Atwood's writing has never been more assured, often recalling her Canadian countrywoman Alice Munro in weaving personal recollection into her imaginative narratives.
4. "The Sunlight Pilgrims," by Jenni Fagan
The young Scottish writer deals with more serious climate change in a new Ice Age. As I said in a review: "Climate change heightens [the characters'] urgency to connect and it raises the stakes, but it doesn't drive the story. The weather outside is frightful, but it's the interior lives of the characters we really care about."
5. "Still Here," by Lara Vapnyar
Vapnyar moved to the U.S. from Moscow in 1994 and the lens with which she views her new-ish country is equally perceptive and irreverent in "Still Here." The same could be said for how she bores into her fellow émigrés' confused brainpans. Since they're relatively young, there's a strong digital thumbprint to the way they live their lives, but her way of writing about that isn't as facile as it is with many young writers.
---
Carol Iaciofano
1. "The Last Painting of Sara de Vos," by Dominic Smith
Centered around the creation, ownership and forgery of a hauntingly beautiful painting, this is a novel to lose yourself in. With beautifully crafted detail, dual story lines glide back and forth between the 17th century, where (fictional) Dutch artist Sara de Vos, the painter of "At the Edge of a Wood," endures entrenched art guilds, family scandal and tragedy, and the 20th century, where the lives of a wealthy lawyer and the artist who forged an exquisite copy of his family's most prized painting overlap in unforeseen, profound ways.
2. "American Heiress: The Wild Saga of the Kidnapping, Crimes and Trial of Patty Hearst," by Jeffrey Toobin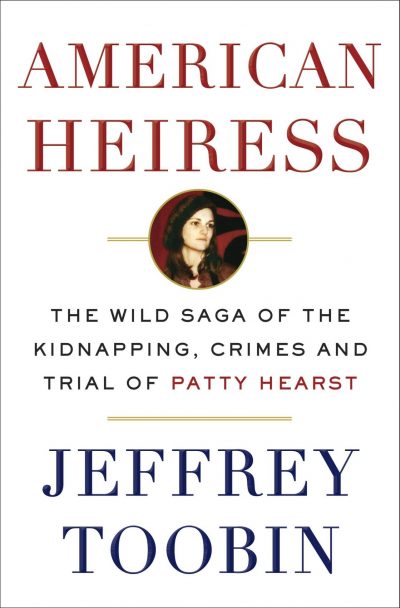 A riveting account of the 1974 kidnapping of newspaper heiress Patty Hearst; the FBI's epic, very public, search for her and her abductors (the small but effective Symbionese Liberation Army); and Hearst's evolving media image from victim to fugitive to pop culture legend. Toobin deftly ties all these elements together to also show the inexorable shift in the 1970s toward a more celebrity-drenched culture, and away from 1960s liberalism toward a more conservative 1980s political climate.
3. "Evicted: Poverty and Profit in the American City," by Matthew Desmond
Matthew Desmond's tenacious research skills and compelling narrative gifts come together to create "Evicted," a revelatory work about modern poverty that turns the conversation from unemployment or parenting to that of housing. Spanning two years in the lives of tenants and landlords in some of the poorest neighborhoods in Milwaukee, Desmond weaves individual stories with devastating legal and economic changes -- progressively harsher eviction laws, exorbitant rents for substandard apartments -- that have forced families on the ragged edge of the economy into ever more precarious circumstances.
4. "Missing, Presumed," by Susie Steiner
With the introduction of the wryly sarcastic but achingly human Manon Bradshaw, detective sergeant of the Cambridgeshire (England) police department, Susie Steiner puts a fine polish on the traditional missing-person police procedural. Edith Hind, a charismatic graduate student and daughter of a high-profile family, has gone missing; on the way to the satisfyingly surprising conclusion, Steiner works in resonant issues of class, workplace dynamics and the hydra-headed media.
5. "A Great Reckoning," by Louise Penny
Louise Penny's 12th installment in the Inspector Gamache series has the retired chief inspector returning to the police academy to investigate the root of the Sûreté's ongoing corruption. There is a murder; there is a mysterious map; there is a return to the lovely, quirky village of Three Pines. As with her other novels, Penny places questions of good and evil on full display, and this continues to lift these stories above many other popular mysteries. If you haven't yet read this engaging series, which started with "Still Life," give yourself a gift this winter and start from the beginning.
---
Jim Sullivan
1. "The Underground Railroad," by Colson Whitehead
Difficult to put down (the heart-skipping narrative is so compelling) and equally hard to pick up (do I really want to plunge into that darkness again?), Colson Whitehead throws us deep into the world of American slavery. Every bit as heinous and hideous a terrain as you might expect, part of Whitehead's genius is rendering the brutality as common currency, accepted by so many. We're rooting for Cora who manages to escape a Georgia plantation via a real, albeit rickety, Underground Railroad. Life on the plantation was horrifying; life on the lam is harrowing.
2. "Born to Run," by Bruce Springsteen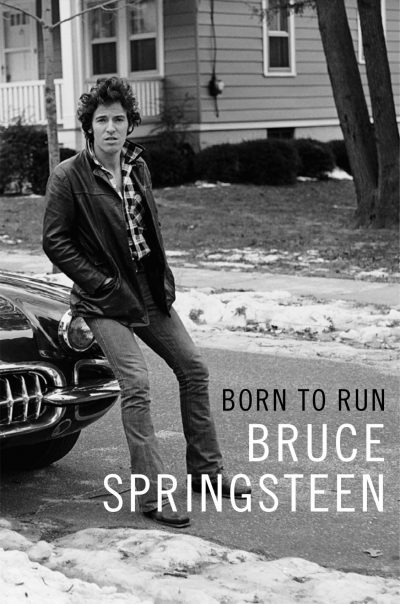 The ecstasy of performance -- the triumph in the arenas of the world — and the self-doubt and emptiness that can come after the show. Springsteen's long memoir is self-critical, stuffed with massive ego and limned by depression. There are haunting tales of growing up on the wrong side of town with an especially unforgiving father. Yes, his multi-millionaire, king-of-the-world life may seem gilded now, but it's far from worry-free. It's the music that matters most. That, and family.
3. "The Wrong Side of Goodbye," by Michael Connelly
America's top detective/thriller writer revisits Harry Bosch, a now-retired LAPD detective who's working in a small town tracking down a serial rapist and trying to locate an heir for a dying aviation billionaire. Good through the last twist.
4. "Wilde Lake," by Laura Lippman
Set in 2015 in Columbia, Maryland, and one of its villages, Wilde Lake, Lippman's literary crime novel centers around Luisa "Lu" Brant, a 45-year-old widow and newly minted, confident state's attorney who is in charge of prosecuting a homeless man in the murder of what seems to be a randomly chosen middle-aged woman. But it also flashes back to Lu's more awkward and lonely childhood in 1980 and secrets are exposed bit by bit, until the past and the present catch up, explosively.
5. "Heat & Light," by Jennifer Haigh
Weaving a complex story about a small Pennsylvania town blessed with (or beset by) fracking, Boston author Haigh delves into issues that divide classes, the desperation that comes from being on the losing end of the equation, the greed and arrogance of being a "winner." What's a promise of future wealth worth if it could destroy all you've ever had?
---
John Winters
1. "By Women Possessed: A Life of Eugene O'Neill," by Arthur and Barbara Gelb
Arthur and Barbara Gelb worked on their definitive Eugene O'Neill biography for more than a half century, and now the third and final volume, "By Women Possessed: A Life of Eugene O'Neill," is available. Arthur didn't live to see it through, but his widow ably completed their collective labor of love. Using previously untapped resources, the couple uses the great playwright's mother and three wives as a unifying lens through which to view O'Neill's life and work. Along the way, the Gelbs reveal new information and discount some long-held myths. In a word, masterful.
2. "Jean Cocteau: A Life," by Claude Arnaud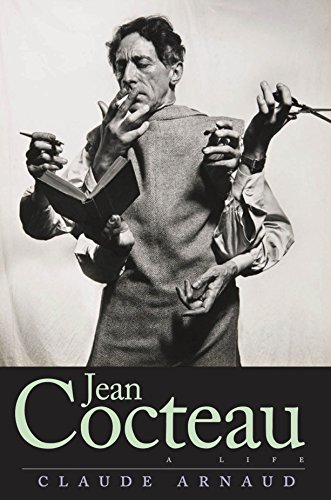 Claude Arnaud makes a solid case in a new book for Jean Cocteau as worthy of the renown that has been attached to his name for the more than half a century since his death. His intellectual biography of the French novelist, playwright, poet and filmmaker proves his reputation unjustly suffered from his polymath approach to art (and life) and that Cocteau was no jack-of-all-trades-master-of-none, but rather a "fragile genius." "Jean Cocteau: A Life" is a door-stopper for sure at a thousand pages, but it is precise in its characterization of its subject and sweeping in its contextualizing of his life and work.
3. "Flaubert," by Michel Winock
We know Gustave Flaubert as a great novelist, author of "Madame Bovary" and "Sentimental Education" and as a formidable epistolary cutup. However, Michel Winock's new eponymous biography gives us a lonelier and sadder Flaubert, one who saw in the French society of his day not only the bourgeois penchant for excess and poor taste, but a man who became fixated on the vulgarian impulses he spied at every turn. "Flaubert" tells us how he managed to turn all this into some of the world's greatest literature.
4. "Trouble Boys: The True Story of The Replacements," by Bob Mehr
Got a friend on your list who likes her rock a bit left of the dial? Or maybe a relative who doesn't know his ABBA from his Elton? Introduce both to the biggest hit that never was, The Replacements. The Minneapolis band laid the blueprint for Nirvana and company, but broke up before the arrival of its own day in the sun. Find out in Bob Mehr's excellent and comprehensive book, "Trouble Boys: The True Story of The Replacements," how the members of the band were so ambivalent to fame and too intent on drinking themselves into oblivion that opportunity eventually stopped knocking.
5. "Looking for Hemingway: Spain, the Bullfights, and a Final Rite of Passage," by Tony Castro 
The summer of 1959 found an ailing Ernest Hemingway in Spain following the bullfights and living with wealthy expatriates Bill and Annie Davis in the palatial estate they'd dubbed La Consula. The Nobel laureate was ostensibly there to write for Life magazine about the mano o mano battle between two great bullfighters, but also to try and relive his glory days of the 1920s, when he was part of the famous "Lost Generation" of Americans who'd come to the continent in the wake of the war. Tony Castro's "Looking for Hemingway" revisits the time and places that marked the great novelist's sad "literary curtain call," in a book filled with famous cameos and the ghost of the Davis' son, Teo, who haunts its pages.