Our Critics Rank Their 5 Favorite Films This Year
Our team of critics took stock of the year in film. With a wide range of choices, "Manchester by the Sea," "Moonlight" and "Certain Women" show up more than once.
Sean Burns
A dreadful summer of big-budget debacles had publications from Wired to The Boston Globe asking if movies were dead. But just like every other time that question has been asked, reports of cinema's death have been greatly exaggerated. Look beyond the multiplex and 2016 was so packed with must-see movies it was painful trying to get my list down to just five.
The funniest movie ever made about grieving and the saddest movie ever made about the North Shore, writer-director Kenneth Lonergan's third feature captures the countless, unruly ways in which life keeps going on around us, even in the midst of tragedy. Casey Affleck delivers a performance of such private, inarticulate anguish it rivals Heath Ledger's iconic turn in "Brokeback Mountain." He keeps throwing up emotional walls that keep getting knocked down by a world that stubbornly refuses to stop spinning.
Three decades in the making, Martin Scorsese's austere examination of faith and martyrdom completes the trilogy-of-sorts he began with "The Last Temptation of Christ" and "Kundun." Andrew Garfield and Adam Driver star as Jesuit missionaries in 17th century Japan, searching for their missing mentor (Liam Neeson) and imprisoned by a brutally oppressive regime. It's a film of stark, haunted visuals and unsettling quiet. In classic Scorsese style, the movie wrestles with questions instead of answering them and these images follow you home into your dreams. (Opens in Boston Jan. 6)
Adam Driver again, this time playing a New Jersey bus driver with the soul of a poet in writer-director Jim Jarmusch's soothing appreciation of the ordinary. The picture is full of palindromes, repeated riffs, twinned visual motifs and actual identical twins. More than that, it feels like this one-of-a-kind filmmaker's artistic manifesto: finding grace in the quotidian and heralding artistic beauty as its own reward. Jarmusch's gentle vision of kindness and fulfillment is something I feel like we could all probably use right now. (Opens in Boston Jan. 6)
The films of Kelly Reichardt take place in the space between words, within pauses and gestures. Adapted from three short stories by Maile Meloy, Reichardt's sixth feature showcases astonishingly subtle work from Laura Dern, Michelle Williams, Kristen Stewart and newcomer Lily Gladstone. It's a movie about behavior, complicated emotions conveyed through actions and inferences that go tragically unnoticed. But look closely enough and you'll see every one of these certain women reaching out, aching to be heard. That's why it breaks your heart.
Honestly, I could take or leave JT's music. What makes this one of the all-time great concert movies is the love and attention director Jonathan Demme lavishes on Timberlake's massive band and his army of back-up singers and dancers, catching all sorts of personal moments and delightful interactions, locating an intimacy amid the show's stadium-sized spectacle. Much like Demme's "Stop Making Sense," the film flowers into a euphoric celebration of community and collaboration, with a positivity that felt especially vital in an ugly year.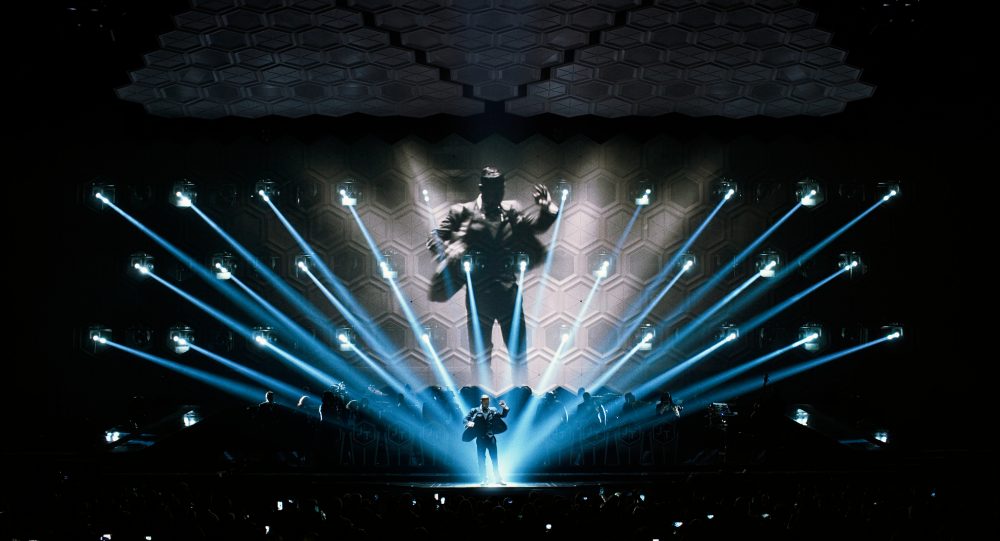 ---
Joyce Kulhawik
This was a strange year for movies. I could barely find a thing to watch all summer, and then was inundated with a flood of excellent features in the fall. No one mainstream film commanded our attention, but smaller, isolated gems shown brightly on a far-flung horizon. Here with my top five films, in no particular order after my favorite film of the year, a true masterpiece: "Moonlight."
"Moonlight" traces the evolution of a young, gay black man from childhood to adulthood as he grows up in poverty in Miami. Three sublime actors portray Chiron at three different stages of his life: a childhood (Alex R. Hibbert) fraught with crime, bullies and a crack-addicted mom (Naomie Harris), his explosive, teen years (Ashton Sanders) as he discovers his sexuality, and his adulthood (Trevante Rhodes) circumscribed by a shell of protection that may yet give way. What's extraordinary about the film is how intimate but universal, how moving but unsentimental, and how three actors so physically different could together convey the same whole human being. We are inside Chiron's emotional and psychological experience, and always on the brink of his evolution. The film is as incandescent as moonlight and glows with the raw poetry of a human being's unruly truth. A masterpiece.
What can you say about a man named Weiner who's famous for exposing his penis to the world? All the jokes have been made, but this film is no joke. With its ridiculously perfect title, Weiner trains an unwavering lens on former U.S. Rep. Anthony Weiner and his failed 2013 run for mayor of New York. It's a stunner. Not only does the film offer intimate access to Weiner at home and on the campaign trail, but also offers a front row seat to the explosion of a scandal, the dissipation of a marriage and the sensationalism of political coverage in a social media-saturated, entertainment-obsessed culture. It's a real close up, unadorned look at the man behind the appendage, with the caveat that I and you as watchers are all part of his need for exposure.
Many movies reveal their secrets within the first five minutes, and it's not until the end that we understand what we have already seen — and know. When that moment comes in "Arrival," it's like a tsunami in slow motion. Based on an award-winning novella called "Story of Your Life," by Ted Chiang, the film begins quietly, with a soothing voice-over, that of Louise Banks (Amy Adams in a powerfully emotive performance) one of the world's great linguists called upon to decode the language of extra-terrestrials who have just landed all over the earth. As she translates this language, she herself is transformed in an extraordinary way that will help her come to grips with a personal tragedy, and arrive at a new understanding of the nature of time, free will and the universe. "Arrival" spills its secrets softly in a grand, goosebump-inducing sci-fi adventure that made me feel like I was tumbling through space and time.
"Manchester by the Sea" confirms what I saw in Casey Affleck the first time I saw him in a lead role onscreen: the man is a mesmerizing actor. In "Manchester by the Sea" he once again lures us into deep water as a man struggling to stay afloat amid the wreckage of a horrible personal tragedy. Oscar-nominated ("You Can Count On Me") writer-director Kenneth Lonergan begins his movie with a whisper that becomes an earthquake, reverberating long after the film is over.
Who better to skewer the excesses of style over substance in 21st century America than fashion designer-filmmaker Tom Ford ("A Single Man"). Here he writes and directs two movies in one — a haunting film noir thriller within a morality tale! The opening credits alone are an eye-popping indictment of the fetishistic bloat of modern life, junk culture masquerading as art, and those who can't tell the difference. Amy Adams stars as a gallery owner lost in a hollow marriage and is sent a "violent and sad" manuscript by her ex-husband (Jake Gyllenhaal). If you pay attention and follow the dots to the last scene, the pieces will fall together like a bomb in reverse. Michael Shannon must be nominated for best supporting actor as a rotting west Texas lawman out for justice.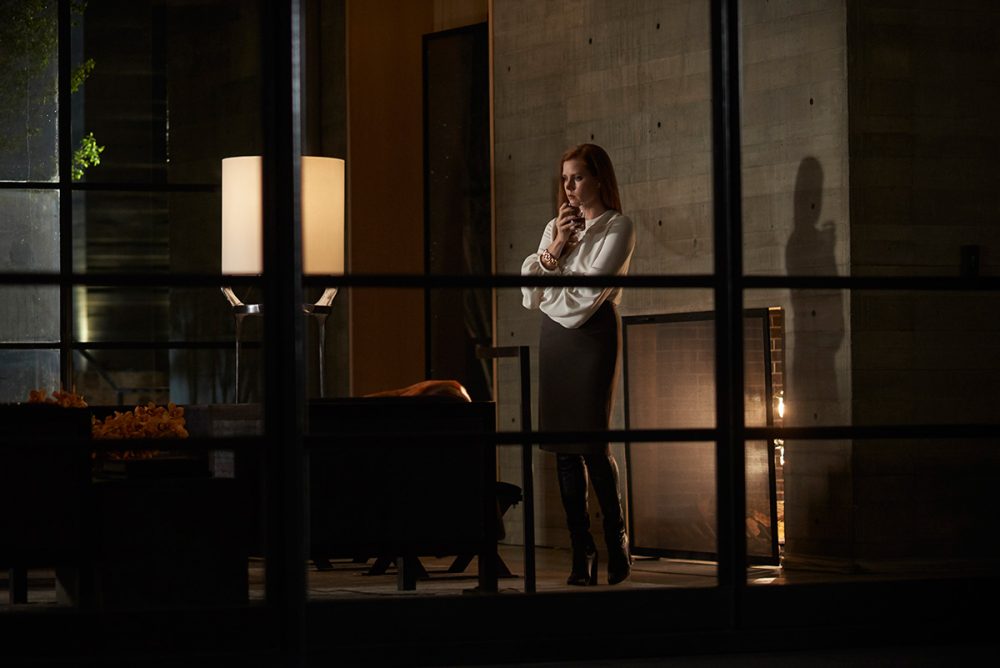 ---
Erin Trahan
Of the films I've seen — judging both fiction and the Honda Civic of genres (documentary, thanks Louis C.K.) — these are still with me as the year comes to an end. Ordered starting with my top choice, here are my favorites from 2016. Special mention to the most empathetic locally-made docs of the year, "Best and Most Beautiful Things" and "The Guys Next Door."
So many films lack what's fundamental to "Moonlight." From its opening scenes shot in a dizzying circle, it forms and cuts loose a gripping drama in one sitting. Writer-director Barry Jenkins adapted the young boy's coming of age in Miami projects from a play by Tarell Alvin McCraney. The first two acts seemingly plod while Chiron's solitude mounts and culminates with … you'll see. But do yourself a favor, forget the hype and allow yourself the time and space to fully experience this film and its beautifully rendered on-screen lives.
Gianfranco Rosi's documentary has been topping critics' end of year lists despite their nearly exclusive devotion to fictional films. Maybe that's because of its arresting and artful composition. Rosi's intimate observations of life on and off the coast of Lampedusa, a Sicilian stopover island for some 400,000 immigrants over the last two decades, form a visual conversation about the human toll from political and economic strife, as if no island is an island, anymore.
Anything that reminds audiences of James Baldwin's brilliant cultural commentary merits serious attention. This expertly-crafted documentary certainly does. Excerpts from Baldwin's writing (voiced by Samuel L. Jackson) "narrate" a cinematic essay about 20th century America with an emphasis on the fallen heroes of the Civil Rights Movement. Director Raoul Peck's imagery, both archival and recent, reiterates Baldwin's ongoing relevance to Black Lives Matter activism and in how to live consciously and freely among an oppressive majority.
Hooligan Sparrow is the street name of a Chinese feminist activist (Ye Haiyan) whose protest of a child sex abuse case draws the full force of governmental surveillance and leads to her detention. First-time documentarian Nanfu Wang gathers footage at her own peril and rightfully includes her process in the story. Wang's smart edit includes Sparrow's adolescent daughter who understands her mother's work and whose presence symbolizes what exactly is at stake.
Writer-director Kelly Reichardt is at the top of her game with "Certain Women." It builds on her trademark of slow-to-evolve storytelling with an adapted triptych connected by the gray, Montana "Big Sky." In it, four women encounter barriers to living the lives they want — whether in convincing a male client to listen or by asking permission to move a pile of rocks that a different man insists has always been there. The barriers crumble a bit with each story, hinting at slightly bluer skies.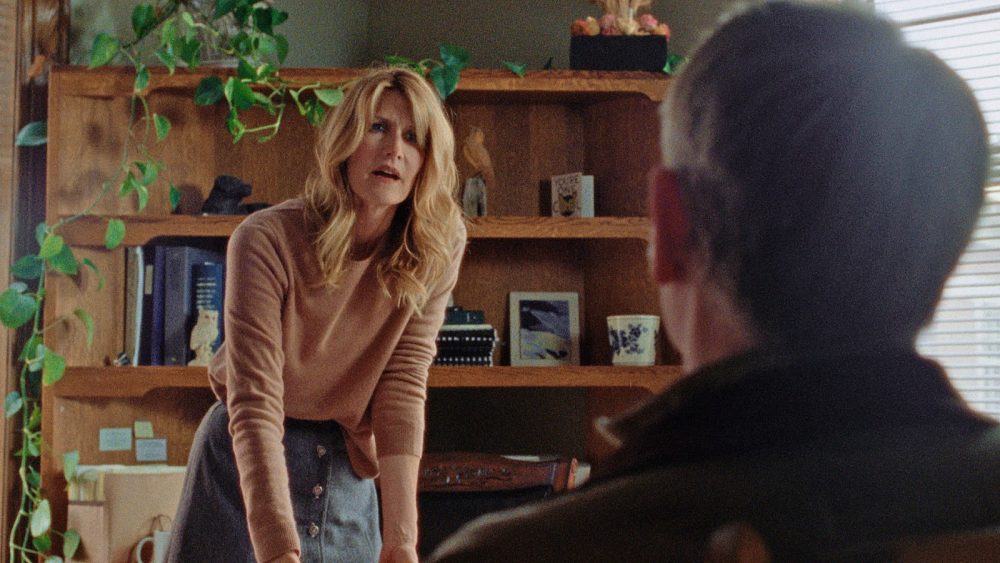 ---
Tom Meek
With the exception of "Captain America: Civil War" and the box office barnstorm from the latest "Star Wars" entry, big picture gambles flared up and flamed out this year. Though "Birth of a Nation" was both an artistic letdown and offscreen controversy, diversity welled up in more interesting and moving vehicles, primarily the poetic coming-of-age-tale of a gay black male in "Moonlight" and the true-life, pre-Civil Rights Movement dramas "Hidden Figures" and "Loving."
Park Chan-wook's sensual psycho-thriller is without doubt one of the most audacious period pieces to grace the screen if sheerly by the fact it's a transposition of Sarah Waters' Victorian-era yarn about female empowerment, "Fingersmith," to 1930s Korea occupied by the Japanese. Opportunistic Koreans posing as Japanese nobility and pickpockets pretending to be nannies and the entity of the title to infiltrate and seduce, create a piquant weave of parlor games where all is not as it seems and hidden agendas abound. The director of "Oldboy" tosses in plenty of steamy, velvet framed couplings between the lady of the manse and her attendant along with a few octopus tentacles for good measure, the result is a bewitching brew that lingers long after the comedown.
Many have compared this hard-hewn gem to Richard Linklater's "Boyhood," which is fair only in that it spans a boy's trajectory into manhood. Linklater employed one actor over the 12 year filming period, Barry Jenkins instead uses three different performers at three different critical stages of a gay African-American male's life as he grows up essentially parentless in a drug addled Miami enclave. Chiron's essence — sexual orientation and descent into drug culture — seemingly comes to him by osmosis. As a young man he's both bullied and brute and ever looking for that human connection. Jenkins does a wonderful job of upending stereotype and delivers surprising revelations.
An amazing contemplation on race, celebrity and justice in America. Ezra Edelman's eight-hour documentary should be a must see. Beyond the murder of Nicole Brown and Ron Goldman, the white bronco chase and ensuing trial, the film delves in to the hardships the young Johnny Cochran faced as an attorney in the '50s, the inner city friends of O.J. who felt he was losing touch with reality even before becoming a house hold name at USC and the botched Vegas heist that ultimately landed him in jail. An incredible cross-cultural snapshot that's rare in its scope and depth without ever going off topic.
In the dystopian future, dating becomes a Draconian game of life and death. Single folk stay at a spa where the essentially speed date to find their match, if they don't find one in the allotted time, they're turning into an animal (of their choice) via surgery, try to run and they hunt you down, and whatever you do, don't lie about common interests with a match. Brutally cruel and dark Colin Farrell and Rachel Weisz are outstanding as the pair in love but forbidden to touch. I can't wait to see what Yorgos Lanthimos cooks up next.
Shot on our fair North Shore, this was the movie this year — not "Patriots Day" — that got us and our culture right. Directed by Kenneth Lonergan, there's heart ache in nearly every scene as a fallen father (Casey Affleck) pays his quiet penance and tries to atone. The opportunity for redemption comes when his brother (Kyle Chandler) dies from early, unexpected complication and Affleck's Lee must return to the town of his dark past to act as his nephew's guardian. Affleck turns in his most full performance to date and Lucas Hedges is a revelation as his young charge, not to mention Michelle Williams who nails the tough townie bit while avoiding stereotype.