Study: Patients With Mental Illnesses Wait Significantly Longer Inside Mass. Emergency Rooms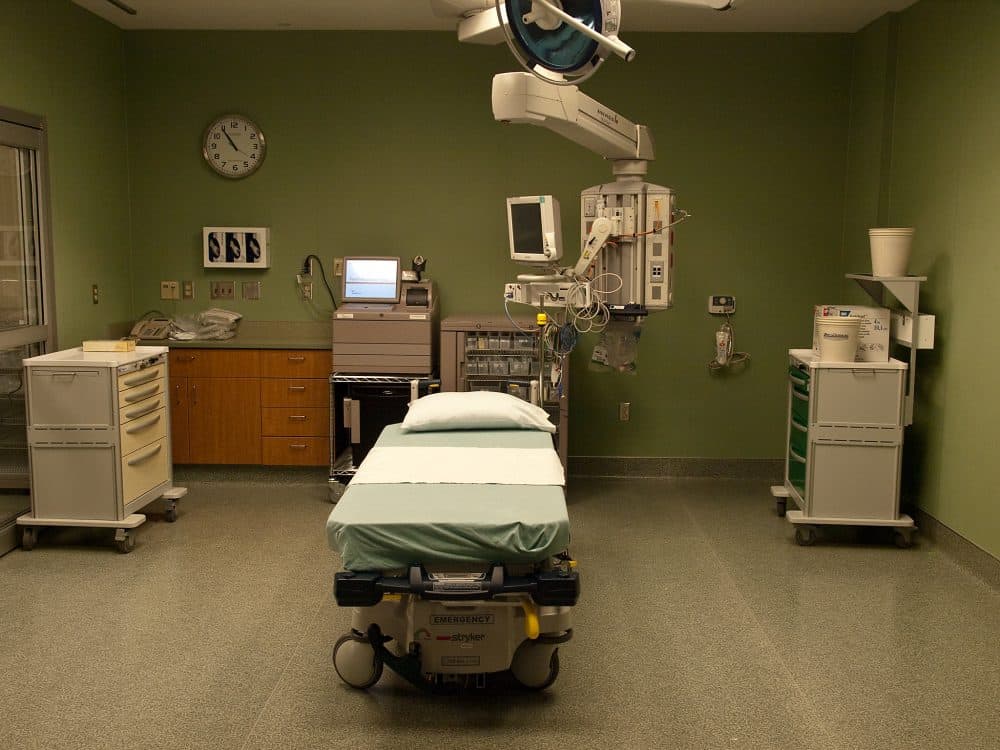 This article is more than 5 years old.
Inside some Massachusetts emergency rooms, patients suffering from mental illness languish for hours, even days, to receive care, while other patients in physical crises experience far shorter ER wait times, according to a new study out Wednesday.
The study, which was published in the Annals of Emergency Medicine, documented data for more than 800 patients receiving care at 10 unnamed hospitals over two weeks in 2012. It focused on how patient boarding — when people wait in the emergency department for a hospital bed or transfer to another inpatient hospital — accounted for most of the time patients spent in the ER.
Researchers observed patients with mental health issues waited an average of 16.5 to 21.5 hours for an admission or a transfer. Meanwhile, patients with physical health problems spent an average of about four hours inside the ER.
"This suggests that although the notion of mental health parity has received greater attention in recent years, the inequity in care for this particularly vulnerable group of patients persists," the researchers wrote in the report's findings.
The median length of stay for mental health patients was nearly 11 hours, and a patient's type of insurance also correlated with greater delays.
For example, patients with Medicaid, which primarily services the poor, were twice as likely as privately insured patients to see delays of a day or more. Patients without insurance were 2.8 times more likely than privately insured patients to stay in the ER that long, too, the study reported. The uninsured also waited in the ER for approximately four hours longer than privately insured patients.
Mental health problems account for an increasing percentage of overall ER visits across the nation, the authors wrote, adding that those patients in crisis are far more likely to need overnight treatment. The study adds that, consistent with previous research, patients that required admittance to the hospital or a transfer to another facility also experience "significantly greater" stays in the emergency room compared to those who are discharged.
"Mental health boarding consumes scarce ED [Emergency Department] resources and worsens crowding so that other patients with undifferentiated, potentially life-threatening conditions wait longer to be seen and treated," the study's authors wrote.
To tackle the disparity in ER wait times, researchers suggest investing more resources into creating or supporting community-based mental health services.
"Emergency physicians are well positioned to lead multidisciplinary collaborative efforts to improve community-based access and overall quality of care for this vulnerable patient population at both state and federal levels, using legislative and regulatory means," the study's authors wrote.