True Stories Give Trans Actresses Realistic Roles In A.R.T.'s 'Trans Scripts'
Resume
Transgender characters are on more big and small screens these days, with popular shows like "Transparent" and "Orange Is The New Black." Now a new work of theater featuring seven trans women characters is having its U.S. premiere at the American Repertory Theater.
"Trans Scripts, Part 1: The Women" was a hit at the 2015 Festival Fringe in Edinburgh. To create it, writer Paul Lucas interviewed more than 75 transgender women in six countries. His reality-based play is tapping into the ongoing dialogue about gender identity and casting.
When Lucas got the idea to create a realistic piece of theater about trans women, he says he was well-aware of how marginalized characters are so often portrayed on stage and screen.
"You are the tragic whatever," he muses. "Then you become the sassy best friend, and then eventually maybe your story gets told. But you're mostly just this hand-wringing tragic character and I really wanted to avoid that."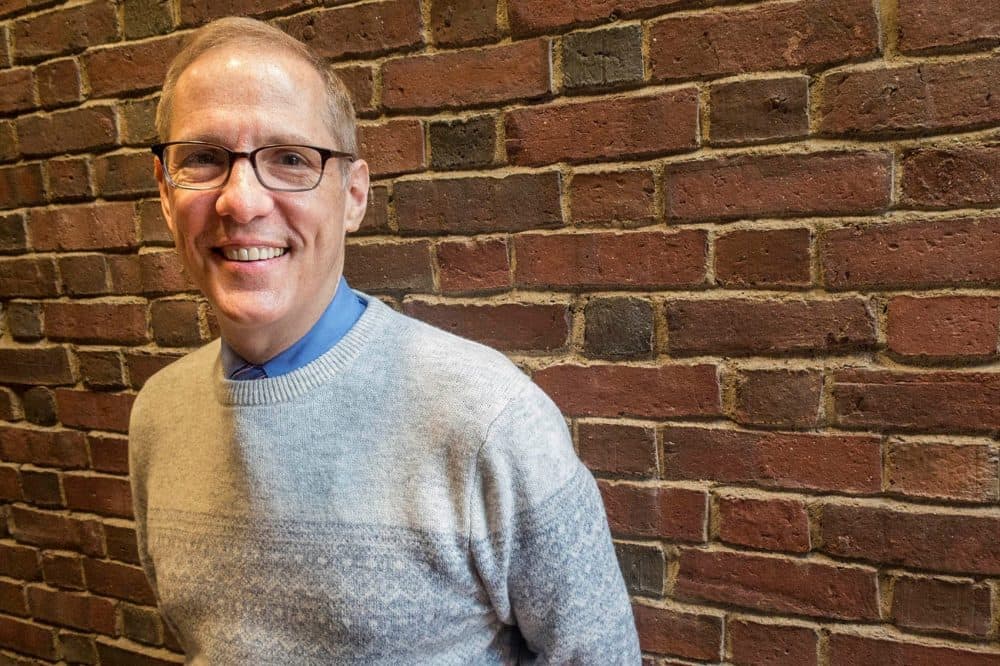 As a gay man, Lucas says he knows how it feels to be stereotyped. To tell authentic, nuanced stories about what being a trans woman is really like he fanned out to speak with dozens of people from the trans community. He recalls how with each one he started by saying the same thing.
"Only you know what your story is and where it begins," Lucas would say. Then follow up with a question, "Can you tell me that moment when there was a disconnect between who you saw yourself as and how the world wanted you to behave?"
And Lucas says they opened up.
"They shared stories that have often not been told at all," he tells me. "And sometimes I would even see people telling their stories as if for the first time, because they were allowed to tell it to a stranger in a way they had never been asked before."
Lucas weaves these candid, verbatim stories throughout "Trans Scripts." They're told by seven characters of different backgrounds, races and nationalities, between the ages of 28 and 70-something. Some transitioned as early as 16, others as late as 68.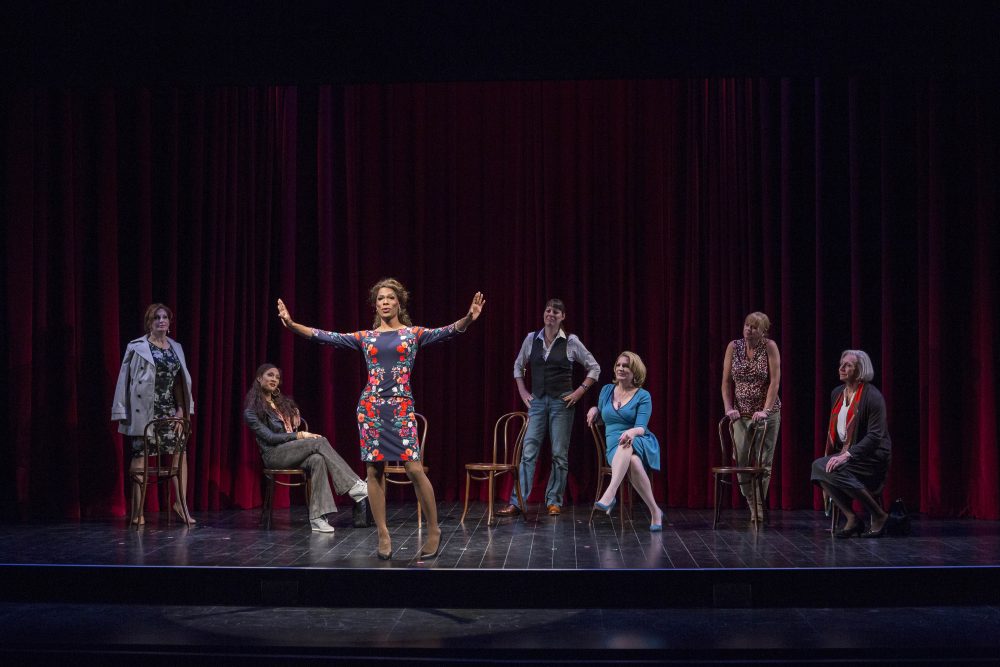 The opening lines of the play mark the beginning of each character's tale. Lucas compares the arcs of their stories to Joseph Campbell's iconic hero's journey template. Here's a sample of some their words:
Luna: "I was in first grade and they encouraged us to wear costumes to school for Halloween. And I wanted to be a witch because, as someone who felt like a girl, I related to this character. It wasn't about being feminine. I just wanted to be a witch."

Zakia: "My mother worked the graveyard shift from 11 to 7, so I could be whatever I wanted to at night and she didn't know. I'd prance around the house in her shoes, her makeup, her clothes. Perform in the mirror. If I heard somebody coming, I'd rush around trying to hide stuff."

Violet: "When I was four or five, I knew I was a girl. There was a sense of certainty, something inside of me which said, 'I am a girl.' Not that it had much room for expression. I had no friends. I certainly couldn't talk to my parents. I couldn't talk to anybody. So I just nursed this little girl inside of me."

Sandra: "…I was this very fey kind of child, and there I was, prancing around on the screen with an auditorium full of people watching. And what I remember so clearly, because I was watching this as well, is that everybody knew. It was so obvious, that this was not a boy child captured there on film. I could see it myself. I can still see it to this day."

Josephine: "…I did have a cousin my same age in Melbourne, but when my family drove over to visit for her sixth birthday party, she wouldn't let me play with her and the other girls unless I put on her white dress. And then, when I wasn't looking, she went and told my father."

Eden: "One summer's day, we were wearing tutus, running around the garden, chasing each other with slugs and worms. And it was on that day, driving back home, when I dropped it on my mum in the car. I said, 'I'm not a boy.' She nearly swerved off the road."
The seventh character we meet is Tatiana, a New Yorker in her late 40s or early 50s. Like many in her community, she felt exploited as she struggled to change in the 1980s.
Here's a bit of her dialogue:
"Some of the doctors were pretty shady. There were gender re-assignment professionals at the time, but they charged like $150 an hour for therapy once a week for God knows how long until they finally gave you the permission letter to get the hormones."
In "Trans Scripts," Tatiana is played by Bianca Leigh.
"It's an archive of the pioneers. So I relate because I'm a pioneer," Leigh tells me, adding, "I was there."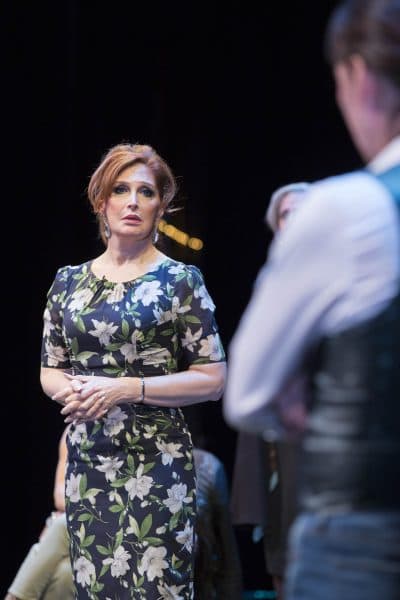 The actress has had experiences similar to her character Tatiana's. She's says she's felt the pain of rejection by society and family. Leigh's rejection came in other forms, too, as a classically-trained actor with a degree from Rutgers University who pursued a career after she transitioned.
She recalls how she and other trans performers were put into a box.
"Being seen as, 'OK, you're acceptable if you're on a stage, in a gown, with your boobs up to your chin, in a nightclub cabaret somewhere as sort of an exotic thing,' " Leigh describes.
Leigh went on to find paying work in New York's downtown theater scene.
"I'm very lucky for that — but it was really hard," she says.
Eventually Leigh got a role in the award-winning 2005 film "Transamerica." Over time she says trans actresses including Laverne Cox of "Orange Is The New Black" have helped shift perceptions among casting agents and directors.
"And it was like, 'Oh, they're on time. They know what they're doing. They hit their marks. They're pleasant to work with,' " Leigh says. "There was this fear that these people were coming from a different world and that we were living on the fringes or under bridges or belonged on talk shows."
Playwright Paul Lucas is committed to creating more significant roles for trans actresses, which in part drove him to write "Trans Scripts." But he says casting the seven parts turned out to be challenging.
"These are very specific women, with very specific characteristics, and they're, for the most part, not young," he explains. "And so a lot of people that came in to audition for us, I'd love to see them doing the roles in 10 or 15 years."
The casting of non-trans actors for trans roles in the TV show "Transparent" and the film "The Danish Girl" have fueled ongoing debate in trans and entertainment communities about who should play whom on stage and screen.
Leigh has her own opinion: "I think the vast majority of trans roles should go to trans actors — we need the work," she says. "When you see a white person playing an Asian people go nuts, and they should."
At the same time, Leigh — who's been with "Trans Scripts" throughout its development — gives the production team credit.
"We have five out of seven, and that's pretty damn good — pardon my French," she says. "It has to be noted that Paul and A.R.T. and Jo did an exhaustive search."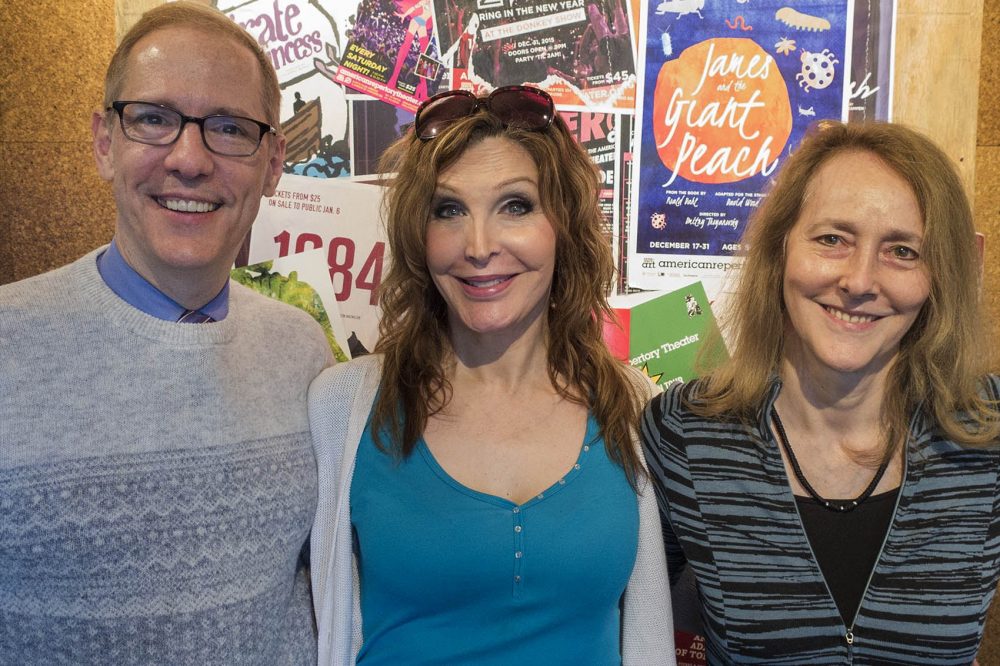 The Jo to which Leigh refers is Jo Bonney, a seasoned New York director.
"The reality of casting this show is that it was pretty monumental in terms of being true to the characters and the stories that they were telling," she says, adding that they auditioned dozens of trans actresses for the roles, but a lot of them didn't have enough theater experience.
"You could have fabulous women coming in, but if they didn't have the skill set to handle this dense language so it flows and feels completely organic to themselves, then we weren't being responsible to the women who told these stories originally," Bonney told me. She added that she hopes audiences will not focus on the gender identities of the actresses. That's not the point.
That said, the director believes ideally trans characters should be cast with trans actors. Abe Rybeck agrees. He's founder of the Boston-area group Theater Offensive, which has been presenting LGBT stories with LGBT performers for 30 years.
Rybeck is gay and says it's exciting that a high-profile, regional company like the A.R.T. is producing a piece about trans experiences. But he hopes the theater will make a long-term commitment to representing and supporting the community by including more local trans artists in the future.
"Unlike other artists who have to balance their work with their day job, most trans artists even struggle to have a day job," Rybeck said.
He also hopes to see more works from trans playwrights and directors. And he adds he's encouraged that the A.R.T. is including local trans artists in a series that it's running in conjunction with "Trans Scripts" called the I.D. Festival.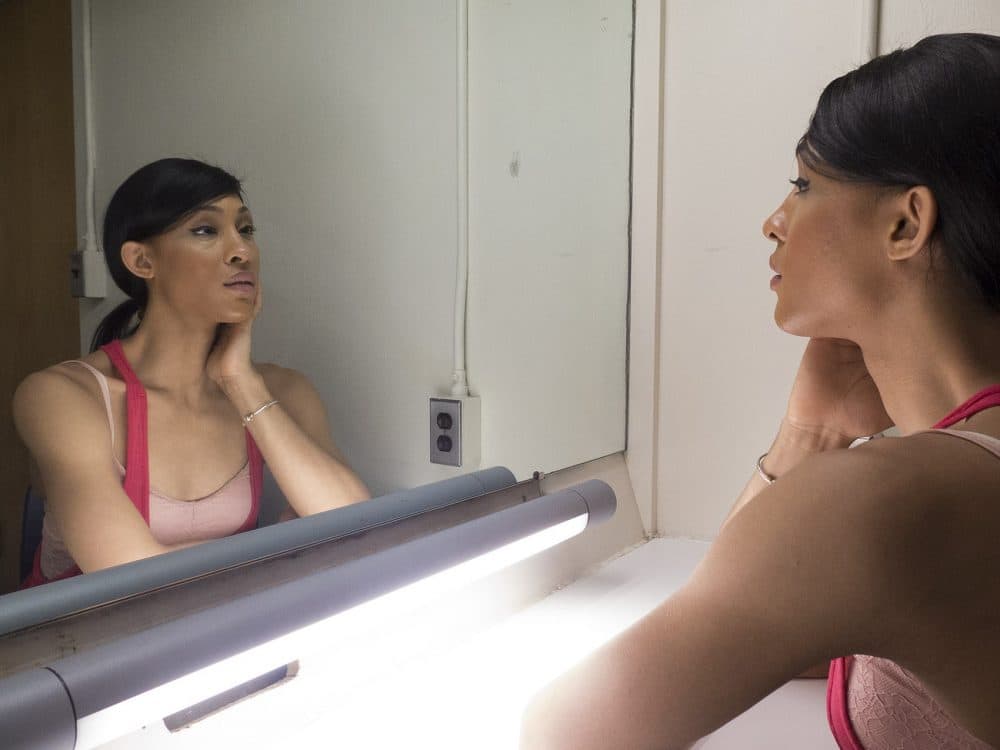 When asked about her thoughts on casting, 26-year-old actress MJ Rodriguez says she hopes for the day when it will be easier for trans people to get all kinds of roles.
She plays Luna, the youngest character in "Trans Scripts," and has gotten cisgender parts in the past (cisgender is used to describe people who identify with their birth gender). Rodriguez says she often makes a request when talking to casting agents and directors.
" 'Yes I'm transgender, but please can I be seen for a cisgender role?' " she says she asks. "And thankfully there have been moments where that's happened, and I'm like 'Awesome, at least we're finally getting seen for cisgender roles,' because we don't want to place the title of trans on it forever."
Ultimately Rodriguez — and the rest of the production team — hope "Trans Scripts" will help dissolve labels and open people's minds.
"I'm a trans woman who says, 'You don't have to accept me, but I would just love for you to respect me,' " Rodriguez tells me with a pause. "And when we have that understanding ... the options are limitless. And people will understand me more. Understand us more."
"Trans Scripts, Part 1: The Women" is on stage at the A.R.T. through Feb. 5. Playwright Paul Lucas says he also intends to craft a Part 2 about transgender men.
This segment aired on January 26, 2017.