Opinion: For The Sake Of Public Health, The President Must Embrace The World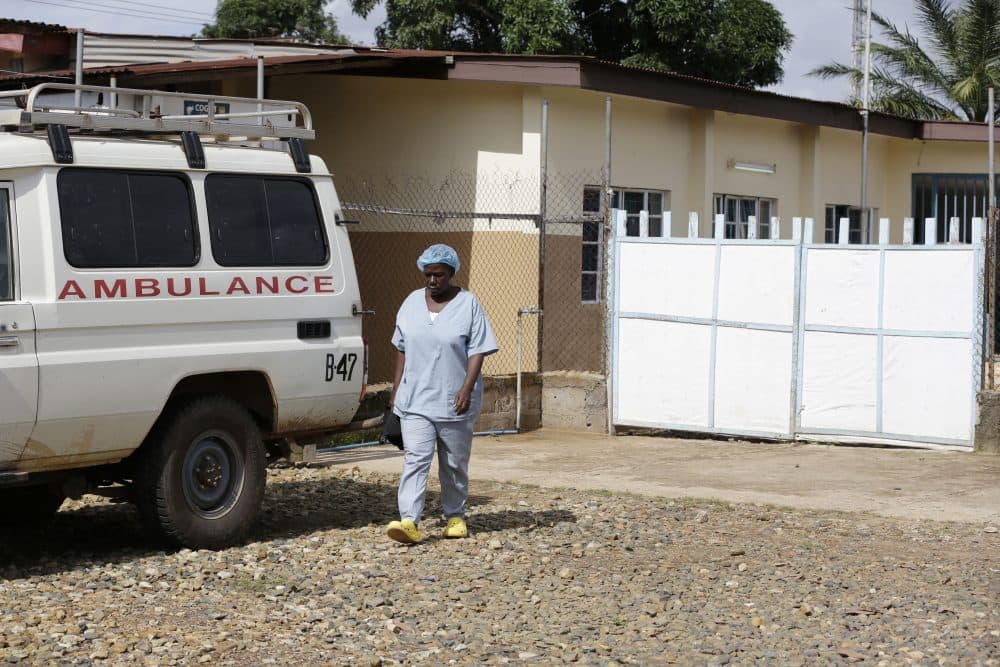 This article is more than 5 years old.
COMMENTARY
Donald Trump's candidacy for president was driven, in part, by his willingness to repudiate the world beyond our borders. By targeting immigrant groups — notably Hispanics and Muslims — and questioning longstanding international alliances like NATO, Trump signaled his preference for an America that withdraws from global engagement, a preference he made even more explicit in his inaugural address, when he repeatedly spoke about putting "America first," a phrase with chilling historical overtones.
Now that he is president, he has wasted no time putting his words into action. Through a series of executive orders and memoranda, Trump has moved to limit immigration from several predominantly Muslim countries, give priority to one religion over another, withdraw the U.S. from the Trans-Pacific Partnership trade agreement, and lay the groundwork for the construction of a wall along our southern border, angering Mexico.
I have found these events deeply troubling. As the dean of the Boston University School of Public Health, as a citizen, and as an immigrant to the United States, Trump's apparent choice to turn away from the international community strikes me as inimical to the values of this country. Furthermore, it is a major step backwards for the global collaboration that has so far made the U.S. the worldwide center of academic and scientific research and an international leader in public health.
The internationalism that has allowed the U.S. to thrive on the world stage has its roots in the country's founding documents. The Declaration of Independence is an aspirational document; it expresses what a society can be at its best, when a government is founded on a concern for human rights.
The Constitution represents an effort to turn these sentiments into a working political system and safeguard the values of liberty, freedom of thought, and the right of all people to be able to speak their minds without fear of persecution. In the decades since World War II, these values have gained wider reach through the Universal Declaration of Human Rights, a declaration that owes much to the example of America's founding documents, as well as that of similar political texts.
These landmark statements reflect attitudes that emerged from the European Enlightenment -- namely, that government is not the product of divine will, but, rather, a contract between the citizen and the state. Our current interconnected global order is, in many ways, an extension of this contract. Citizen and state operating as equal partners for the sake of mutual benefit and social stability has become ever more critical in our increasingly interconnected world. Since the end of World War II, nations, too, have become more collaborative, finding ways to join forces in pursuit of shared aspirations.
An isolationist retreat ... would put us at a strategic disadvantage in the fight against disease, and potentially lead to a more perilous world.
This is especially true for public health. Indeed, there is no local health without global health. Infectious disease knows no borders; when health systems break down in West Africa, it can mean an Ebola outbreak in Texas. Likewise, a disease that originates in Asia can travel almost anywhere in the world. And the rise of antibiotic-resistant "superbugs" have reinforced how agricultural practices and the misuse of antibiotics can create threats to population health.
This creates incentives for us to come together as a global community and to invest in sustainable infrastructures that safeguard the health of populations. This collaboration stands to stop the spread of disease even as it encourages the spread of culture and ideas among nations and between individuals.
There are a number of ways that the new administration's policies could undermine this work. For example, withdrawing the health sector aid currently provided by U.S. foreign development assistance stands to roll back recent socioeconomic gains, creating instability and fostering a climate that may produce terrorism. U.S. programs like PEPFAR, USAID, as well as America's contribution to multilateral programs such as The Global Fund are also key initiatives that have saved countless lives all over the world. An isolationist retreat from this crucial work would put us at a strategic disadvantage in the fight against disease, and potentially lead to a more perilous world.
Unfortunately, this is the course that the new administration has given every indication that it will pursue. This was made particularly clear this past weekend, when Trump's executive order ceased refugee resettlement in the U.S. for 120 days and limited immigration from seven predominantly Muslim countries.
This approach is simply wrong. A policy that builds walls, both literally and figuratively, places us in opposition to the trend of international cooperation that has, imperfectly but steadily, created a safer, healthier world over the last half-century. Far from protecting us, such walls disrupt the very networks that allow us to guard against disease and avoid the breakdowns in communication that can lead, all too often, to wars.
At this time, then, it is all the more important that we reaffirm the need for global citizenship; for the spirit of internationalism that has so enriched our world, and the U.S. in particular. While it is disheartening to see such effort being applied against this spirit at the federal level, I am encouraged when I consider that our country is a broad, diverse place with a cherished history of embracing the world rather than shrinking from it. It will take more than the actions of a single administration to roll back something so central to a nation and its people.
Dr. Sandro Galea is dean of the Boston University School of Public Health.