You Can Now Use Uber And Lyft For Your Logan Airport Pickup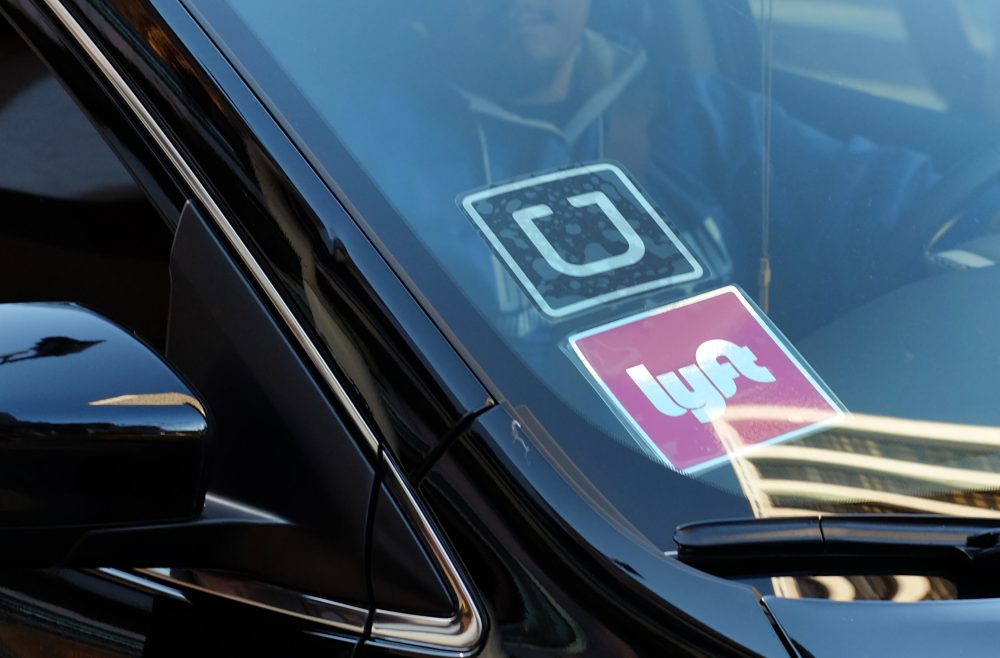 This article is more than 5 years old.
People leaving Boston's Logan International Airport can now use the ride-hailing companies Lyft and Uber for their trips.
Lyft had announced its deal with Massport, the organization that runs Logan, two weeks ago. Uber and Massport followed suit on Tuesday. Both services launched Wednesday.
Prior to Wednesday, Massport's most recent policy meant that most ride-hailing drivers could only drop off customers at the airport. Uber drivers with a livery license — that's a small minority of its drivers — could pick up passengers; Lyft had no access.
The ride-hailing pickups at Logan are open to drivers who've cleared the state-approved criminal background checks that were outlined in a 2016 state law.
"This is something our customers requested, and we're glad to provide it as we ensure appropriate checks are in place," Massport CEO Thomas Glynn said in a Jan. 19 statement, when it announced its deal with Lyft.
Tyler George, Lyft Boston's general manager, also told WBUR that the Logan service was something the public demanded.
"Massport and the state understood from a lot of people who made it known in Massachusetts that they wanted this as an option," George said, "and we think ultimately the more options, the better for transportation at the airport and elsewhere."
A fee of $3.25 will be added to all Uber and Lyft rides coming from the airport. (The same fee is charged to livery drivers.)
Ride-hailing pickups will occur at designated locations. From the earlier Massport statement:
Passengers in Terminals A and B will meet [transportation network company] vehicles in the terminal limo lots. Passengers at Terminals C and E will have a new dedicated TNC pick up area between the two terminals.
The Logan agreements have been long feared by taxi drivers and their advocates.
When Gov. Charlie Baker signed into law the ride-hailing legislation last year, Donna Blythe Shaw, a former spokeswoman for the Boston Taxi Drivers Association, told WBUR that at least 60 percent of a taxi driver's income comes from pickups at Logan and the Boston Convention Center.
"This is the end for us. There's nothing left," Ibrahim Nabile, a 54-year-old cab driver, told The Boston Globe last week as he looked out at the taxi pool at Logan.
With reporting by WBUR's Jon Cain