BSO Hires New Conductor Of All-Volunteer Tanglewood Festival Chorus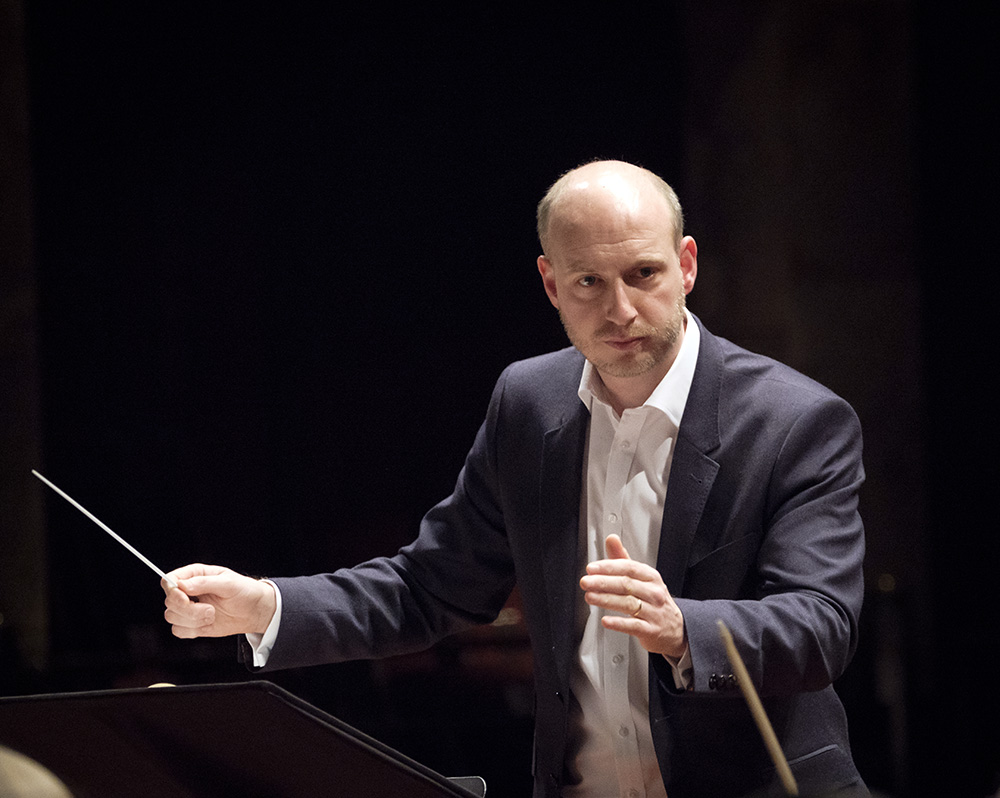 This article is more than 5 years old.
The all-volunteer Tanglewood Festival Chorus was created in 1970 by the Boston Symphony Orchestra and Boston University. Its first and only conductor — until now — was John Oliver. He led the group for an impressive 45 years.
Oliver stepped down in 2014, and now the BSO has hired his successor: British-born James Burton will also serve as the orchestra's new choral director.
In that position, it's said he will explore new ways to involve the chorus in orchestral performances. (Oliver remains connected with the 300-member group as founder and conductor laureate and will be active at Tanglewood during the summers.)
Burton kicks off his contract this week with the Feb. 2-7 performances of Bach's Mass in B Minor. The 43-year-old was selected for the position after more than a year-long search.
According to the BSO announcement, Burton's duties will include auditioning and preparing the choral members for performances in Boston, at Tanglewood and on tour. He will also serve as an "understudy" for Andris Nelsons and other conductors who cannot appear as scheduled to lead the chorus. The job description also has Burton playing a role in programming and collaborating with Boston Pops and conductor Keith Lockhart.
Nelsons' had this to say about Burton in the announcement:
"James has an extraordinary ear for vocal balance and blend. His immense understanding of the numerous different languages of the chorus' repertoire, and instincts with all musical styles, are just a few of his many gifts. He has greatly impressed us all with his ability to inspire the chorus and communicate his ideas so effectively regarding both technique and music interpretation. Finally, we all so appreciate James' collaborative spirit to all his work, sharing his enthusiasm and passion for music with all of us."
For his part, Burton said he's delighted to be appointed to the post.
"I have loved choral music since I was a young boy, and I believe that singing is one of the greatest of all human endeavors, not least when voices are joined together in a true harmony," he said in the BSO's announcement. "For me to be given the role of bringing great choral music to Boston Symphony audiences at Symphony Hall and Tanglewood is a wonderful privilege, and I am very much looking forward to starting work."
Burton's early choral training was at the Choir of Westminster Abbey, where he eventually became head chorister. He studied at St. John's College in Cambridge and earned a master's degree in orchestral conducting at the Peabody Conservatory.
Since 2002 Burton has been music director of the chamber choir Schola Cantorum of Oxford. His resume is extensive, too long to list here, but he's conducted concerts with the Royal Liverpool Philharmonic, the Orchestra of Scottish Opera and the BBC Concert Orchestra, to name a few.
Burton has also worked with the Met in New York and the English National Opera.
The Tanglewood Festival Chorus' legacy is equally impressive. Over the years the group has performed with Seiji Ozawa, James Levin, Leonard Bernstein, Keith Lockhart and John Williams.
The group sang at Sen. Edward Kennedy's funeral and contributed to soundtracks for films including "Mystic River" and "Saving Private Ryan."
The Tanglewood chorus gets its name because it was originally created for concerts in Lenox, the BSO's summer home. But these days the group performs year-round and its members live in places including Boston, western Massachusetts, Vermont, Maine, Rhode Island and New Hampshire.
Burton, whose contract with the BSO runs through the end of the 2021-'22 season, will relocate to Boston from Oxford, England, with his family.