Connecting History To Present Day, New Rep's 'Brecht On Brecht' Emphasizes Action In The Face Of Evil
The first impression made by "Brecht On Brecht" at New Repertory Theatre (through March 5) is a clever bit of misdirection. Four empty music stands join a Yamaha baby grand piano onstage, primly arranged as if for a recital or staged reading. Then, with a cry of "Attack!" four actors bedecked with red clown noses roll onstage atop a shopping cart, swiping those music stands and waving them around.
What follows is not merely a series of earnestly delivered scenes and songs by Bertolt Brecht, but a seamless, emotionally rich performance artfully sculpted by director Jim Petosa and his actors.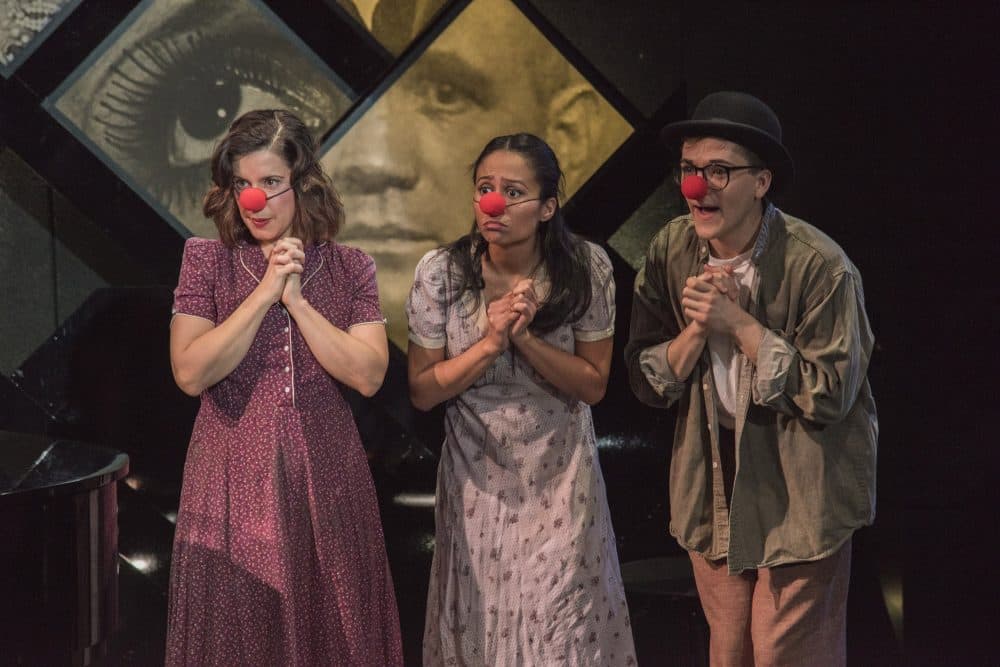 The collage of texts — including songs and excerpts from Brecht's plays, private writings and even some testimony before the infamous House Un-American Activities Committee — was arranged by sometime Brecht collaborator George Tabori and first performed in 1961. Much of it is set against or at least informed by the rise of Nazi Germany, and poses questions about how an individual should act in the face of evil.
But if the messages are quite serious, they are delivered with a deceptively light touch. The four actors — Christine Hamel, Brad Daniel Peloquin, Carla Martinez and Jake Murphy — play nameless characters and are in clown mode for most of it, as if the absurdity of life under fascism can only be expressed with a healthy dose of humor. In a bit of text taken from Brecht's 1941 play "The Resistible Rise of Arturo Ui," Murphy references "the horror at the heart of farce," and this notion seems to be the kernel of Petosa's very accessible staging.
A gifted director of physical movement, Petosa has his actors perform something akin to a dance, using every inch of the small stage as they move around, flowing in and out of featured showcases. Shards of text bracket songs performed with pianist Matthew Stern, who is also the production's music director.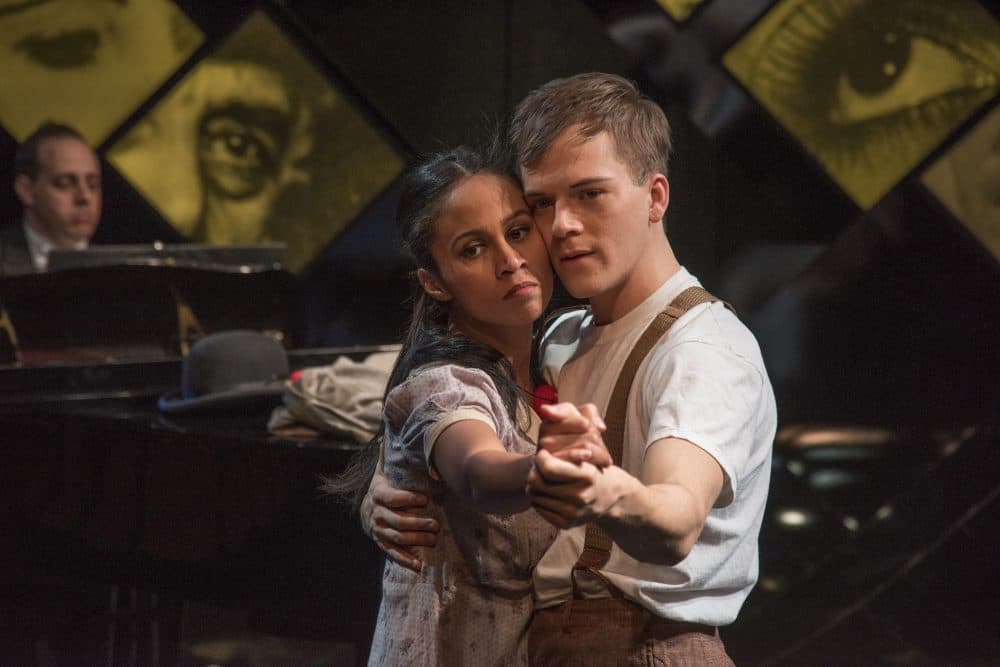 Hamel, Peloquin, Martinez and Murphy are each excellent. They support each other faithfully and distinguish themselves in spotlight moments. Hamel sings a haunting "Pirate Jenny," Martinez excels with a resentful "Surabaya Johnny" and Peloquin delivers a sly "The Ballad Of Mack The Knife" that builds in intensity. But the performance is at full force with ensemble pieces like "The Army Song," for which the cast marches menacingly around the stage, and "Barbara Song," which teasingly proposes different models of male attraction.
Petosa adds some bits that make sure no one in the house misses his ultimate point: that the sorts of moral dilemmas historically faced by citizens under totalitarian regimes are becoming more and more relevant in contemporary America. Early on, the four actors march around the stage chanting, "No ban! No wall!" and later there's a reference to the threat posed, as some would have it, by "Jews, Mexicans and Muslims." There's even a reference to an old Bob Dylan song (itself alluding to the Gospel of Matthew), which seems fair enough given that Dylan cited Brecht as an influence on his work of that era. (Suze Rotolo, who famously appears alongside her then-beau on the cover of "The Freewheelin' Bob Dylan," tells a story in her memoir about Dylan visiting a rehearsal for a production of "Brecht On Brecht" in which she appeared.)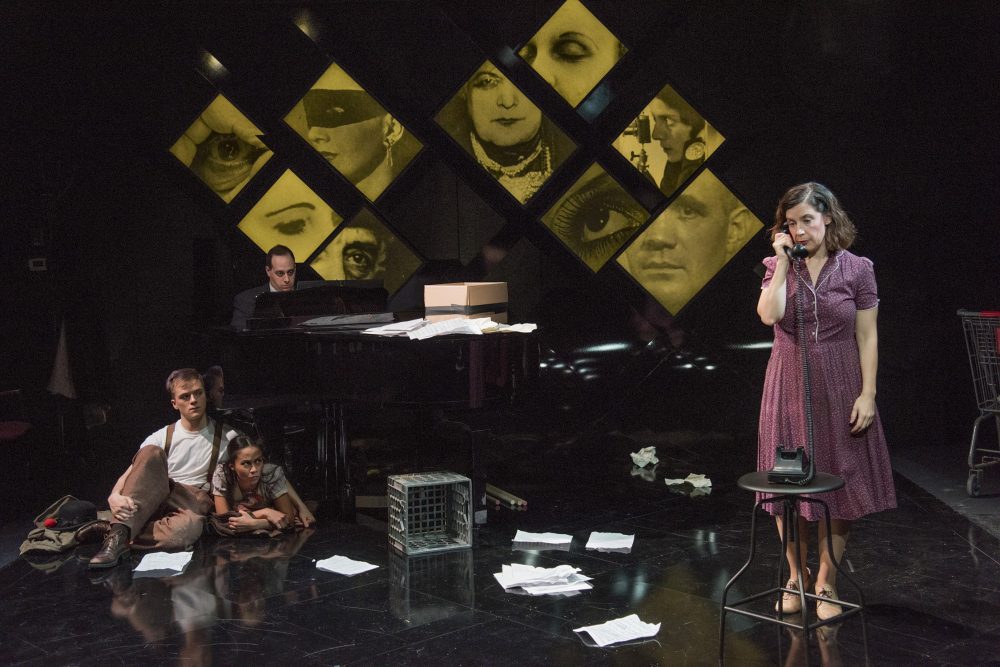 All of which is well enough, but it's fair to ask just how Brechtian this "Brecht On Brecht" is. I am no expert on him, but I found this production to be a little more cuddly than the playwright may have preferred; it embraces the audience rather than holding it at a distance. And though the contemporary political references could be risky in another performance context, the audience here (on press night, at least) felt like it was perfectly willing, if not eager, to take the work as an anti-Trump warning.
If Brecht aimed to unsettle and provoke his audience while spurring it to social action, this production lands more gently. But even if it affirms more than it challenges, it still implies an essential question: What now?