Owner Of Hyde Park Company Charged With Manslaughter In Boston Trench Collapse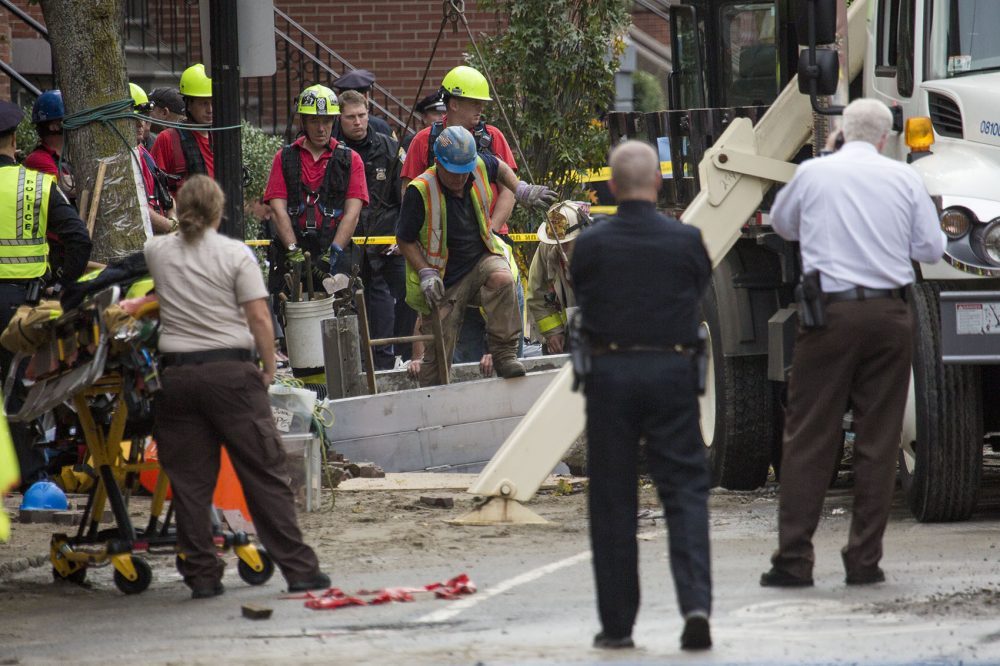 This article is more than 5 years old.
The owner of a Hyde Park drain cleaning company is facing two counts of manslaughter for a trench collapse in Boston's South End last year that killed two of his employees.
Kevin Otto, the owner of Atlantic Drain Services, is also charged with misleading investigators and concealing records. The company is also under indictment.
Robert Higgins, 47, and Kelvin Mattocks, 53, were killed in October when a 15-foot-deep trench they were working in flooded following a water main break.
Suffolk County District Attorney Dan Conley said in a statement that Otto and his company "willfully, wantonly, and recklessly failed to take the standard safety precautions that could have averted that tragedy."
The Boston Fire Department said after the collapse the trench lacked certain protections, including a trench box, which is required by the Occupational Safety and Health Administration for trenches deeper than 5 feet.
"The evidence has established that the defendants were well aware of this shoring requirement, as well as the grave danger that workers would be exposed to without it, because they'd incurred two separate OSHA violations in the past 10 years for failing to follow it," Conley said.