ICA Plans To Expand Across The Harbor And Into East Boston's Industrial Shipyard
When leadership at the Institute of Contemporary Art decided it was time to expand as part of its strategic plan, the solution ended up being just across the water.
On Wednesday, the museum announced plans to transform a 15,000 square-foot, condemned building in East Boston's shipyard into a seasonal satellite location for immersive artworks and exhibitions called the Watershed.
To renovate the building, which is owned by Massport, it will cost an estimated $10 million, according to ICA director Jill Medvedow. But when it's completed, admission will be free — yes, free — to the public.
Visitors will be able to take a short boat ride from the docks behind the ICA over to the Watershed.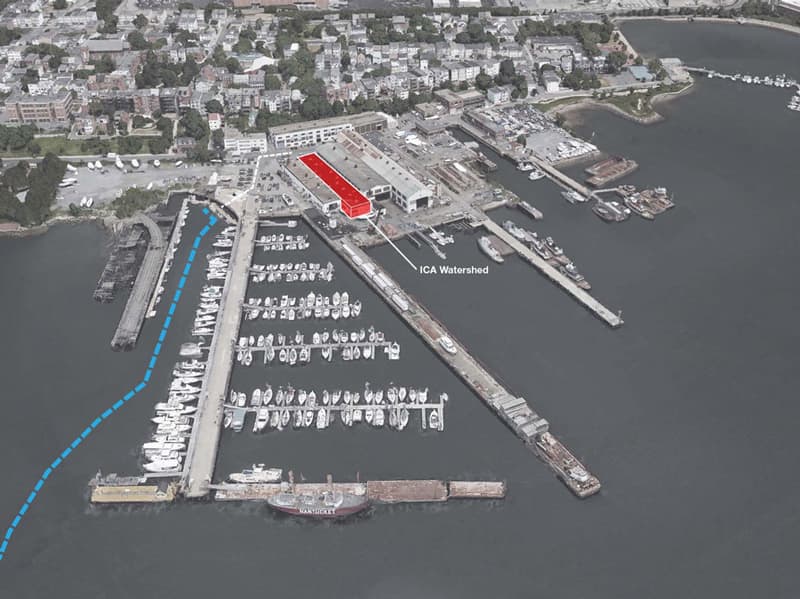 "Whether contemporary art is part of one's habit or whether a person, an individual, a school, a class is new to contemporary art, we want to make sure everyone gets to experience it," she said.
Medvedow hopes the Watershed will "activate" the shipyard and engage the communities in East Boston. The ICA already works with young artists from the area through its programming for teens.
To connect visitors to the shipyard's past, the space will feature an "orientation gallery."
"The shipyard has extraordinary history of immigration and trade," Medvedow said, "and there's so much for artists to respond and react to."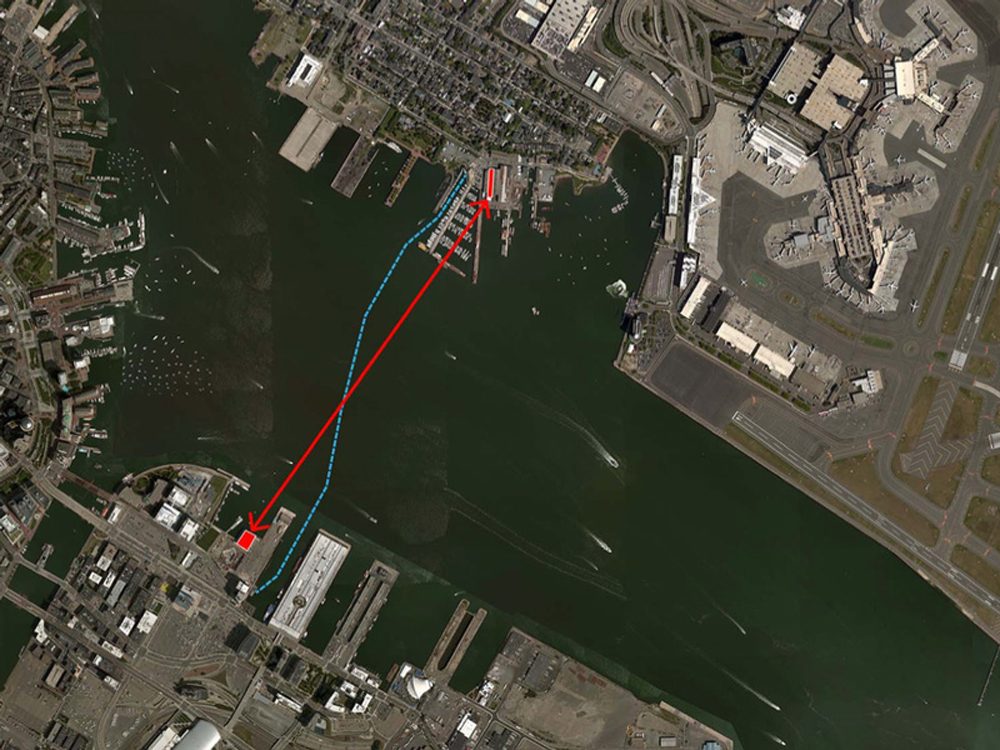 As for Massport's part, CEO Tom Glynn said in a statement, "We are thrilled to be working with the ICA on this ambitious and visionary endeavor that will connect the two neighborhoods we call home — East Boston and South Boston — through art and across the harbor." He added, "The Watershed will connect communities with Boston's dynamic working waterfront and shine a light on its vital role in our city's history and future."
In the announcement, Boston Mayor Marty Walsh called the waterfront and harbor some of the "most unique aspects of our city."
"I'm pleased the ICA is supporting our creative community in this welcoming East Boston space," he said. "The Watershed will offer Boston a new, engaging space for art and discovery, and I welcome their investment in Boston's diverse artists, residents and visitors."
Building permitting and final design plans by the Cambridge firm Anmahian Winton Architects are still pending. If all goes as planned, the Watershed will open in the summer of 2018.