'Medical Aid In Dying,' Narrowly Voted Down In Mass., May Be Decided In Court
Play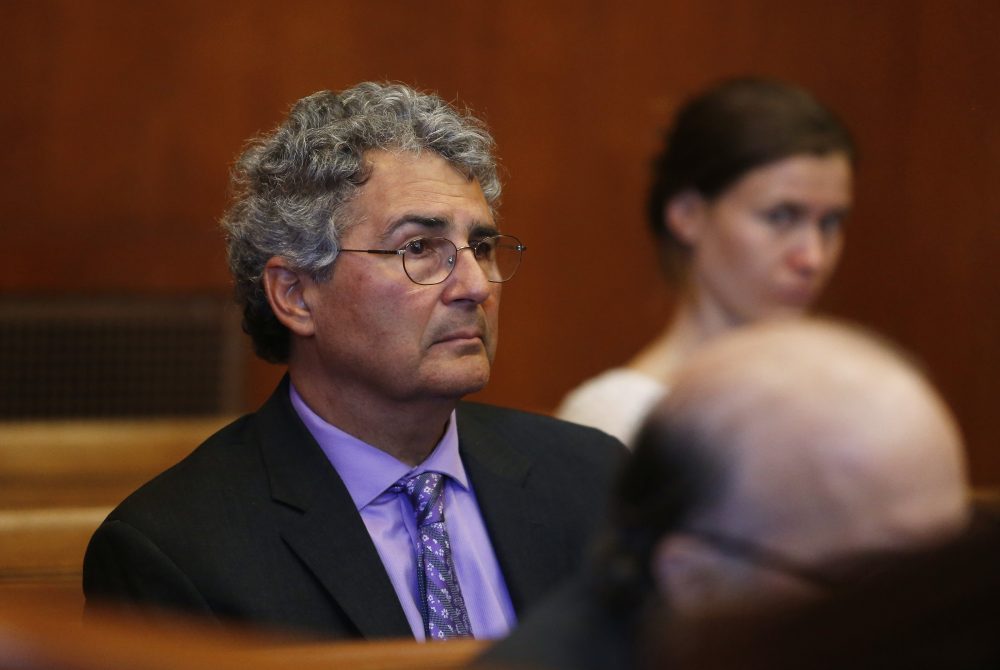 This article is more than 5 years old.
Roger Kligler, a retired doctor who lives in Falmouth, doesn't want to die, he says. But he has terminal prostate cancer, and when death does approach, he wants some control.
"I want the court to give me the opportunity, when I reach the end of my life, to be able to say, 'I'm suffering too much, I need help, I don't want to suffer this way.' And to go out in a peaceful way," he says.
Kligler is suing the state to be able to do that — to be able to ask his doctor for "medical aid in dying," as terminally ill patients in six states from California to Vermont now can. Massachusetts voted on such an end-of-life measure in 2012, but it narrowly lost, with 51 percent of voters against it and 49 percent in favor.
One of Kligler's attorneys, John Kappos, said the suit is asking the court "to say that medical aid in dying, when it's performed according to the medically recognized procedure, does not fall within the criminal laws of murder or manslaughter."
In other words, even though medical aid in dying has not been explicitly approved by the state Legislature or the voters, the suit asks the court to eliminate any risk of prosecution for doctors and patients.
At a hearing in Suffolk Superior Court on Wednesday, state prosecutors pushed back against the lawsuit, which is backed by the advocacy group Compassion and Choices.
Among their multiple arguments against it, Assistant Attorney General Robert Quinan pointed out that in the half-dozen states that have passed medical aid-in-dying measures, they've included very detailed protections against potential abuse.
With the court "legislating from the bench, we would be missing all of these procedural safeguards," he said.
Quinan also argued that an issue as "complex and highly fraught" as medical aid in dying should be decided by the Legislature, not the court.
Kappos countered that "the courts are a check and balance on the Legislature," and "we're seeking what we think is a very narrow ruling. It doesn't preclude the Legislature from coming along and then adding to that." An aid-in-dying measure has been proposed repeatedly in the Legislature, including in the current session.
State prosecutors didn't speak to reporters after Wednesday's court hearing. But a spokeswoman for Attorney General Maura Healey said in a statement:
The Attorney General has considerable sympathy for Dr. Kligler and others who are faced with these incredibly difficult issues that can arise at the end of life. She supports ongoing efforts to revise the law and supports discussions by medical providers, disability advocates, faith leaders, and government about how best to enable terminally ill patients to relieve their suffering and make end-of-life plans.
Plaintiff Kligler has recently gotten a bit of a personal reprieve: His cancer condition has improved. But he says he's not suing just for himself — it's for people like his neighbor's wife, who called him earlier this week saying she needed to talk to him right away.
"My husband is dying," Kligler recalls her telling him. "He's in terrible pain. He has an untreatable form of cancer, and there's nothing that can be done. The doctors have all agreed. He's very uncomfortable. He wants to die. How can you help him? What can you do about it?"
Superior Court Justice Mary Ames did not rule immediately on the state's motion to dismiss Kligler's suit. Whatever she decides, the judge said, she expects the issue to then go before a higher court.