Rachel Skerritt Named First Person Of Color To Head Boston Latin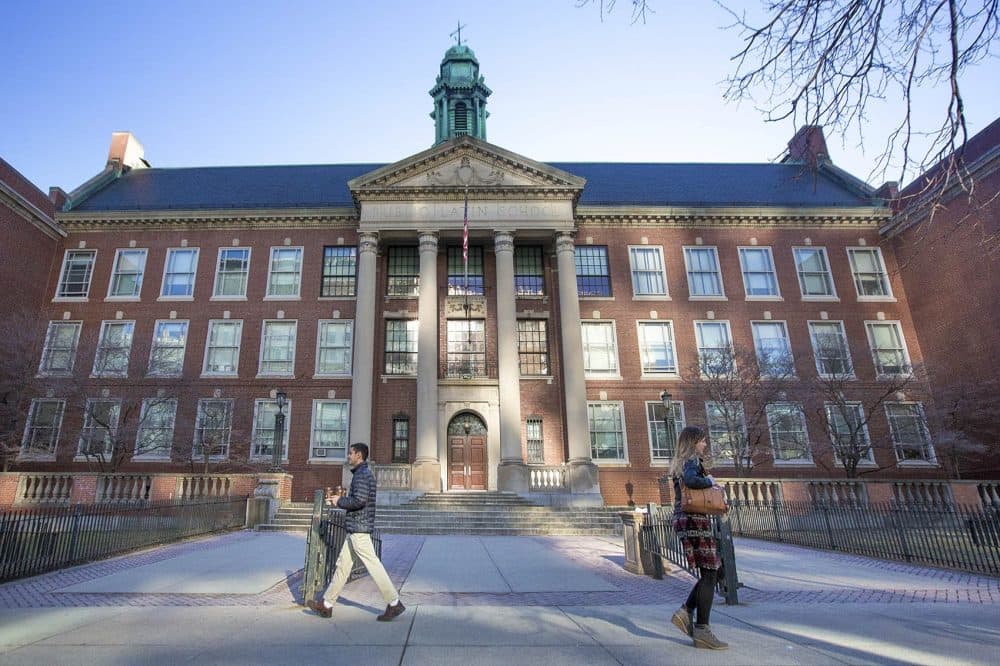 This article is more than 5 years old.
Rachel Skerritt was named the new headmaster of Boston Latin School after racial incidents and civil rights complaints caused upheaval there last year.
Boston Public Schools Superintendent Tommy Chang announced Thursday that he had chosen Skerritt, a BLS graduate and Dorchester native. She will be the first person of color and the third woman to lead the elite Boston exam school, according to a BPS statement.
"It's the perfect fit and culmination to my leadership and educational experiences thus far," Skerritt told WBUR. "I've led two high schools before this and there's no better place to work than a thriving school and then to have the opportunity to give back to my alma mater is really an honor."
Currently deputy chief of leadership development for public schools in Washington, D.C., Skerritt previously served as Boston Public Schools chief of staff and taught English at BLS.

"Rachel's life and professional experiences are tailor-made to lead Boston Latin School into its next chapter of excellence and equity for all," Chang said in the statement.
Michael Contompasis had served as interim headmaster since June, when Lynne Mooney Teta resigned amid concerns about the racial climate at the school.
In January 2016, BLS students spoke out about systemic racism, posting a YouTube video and beginning an online discussion around #BLACKatBLS. In March, the U.S. attorney's office in Boston announced it was launching an investigation into possible civil rights violations at the school. BPS conducted internal investigations as well and found a number of "bias-based incidents."
Skerritt said that her own experiences at Boston Latin from the ages of 11 to 17 were "critical growth years."
"They also are years that you engage in some difficult conversations and experiences about equity and race, and I definitely had my share of those at Latin inside and outside the classroom," she said.
Michael Curry, the immediate past president of the Boston branch of the NAACP says he's elated that Skerritt was chosen for the role.
"She'll hit the ground running," he said. "Ultimately, she has to be the bridge between communities that felt torn apart, both within the school and the parents and alum who are conflicted over some of the controversy we saw play out over the last two years. I think she can do that."
With reporting by WBUR's Tonya Mosley and Kathleen McNerney
This article was originally published on March 23, 2017.