The Engine: What A New MIT Accelerator Could Mean For Boston Tech
Play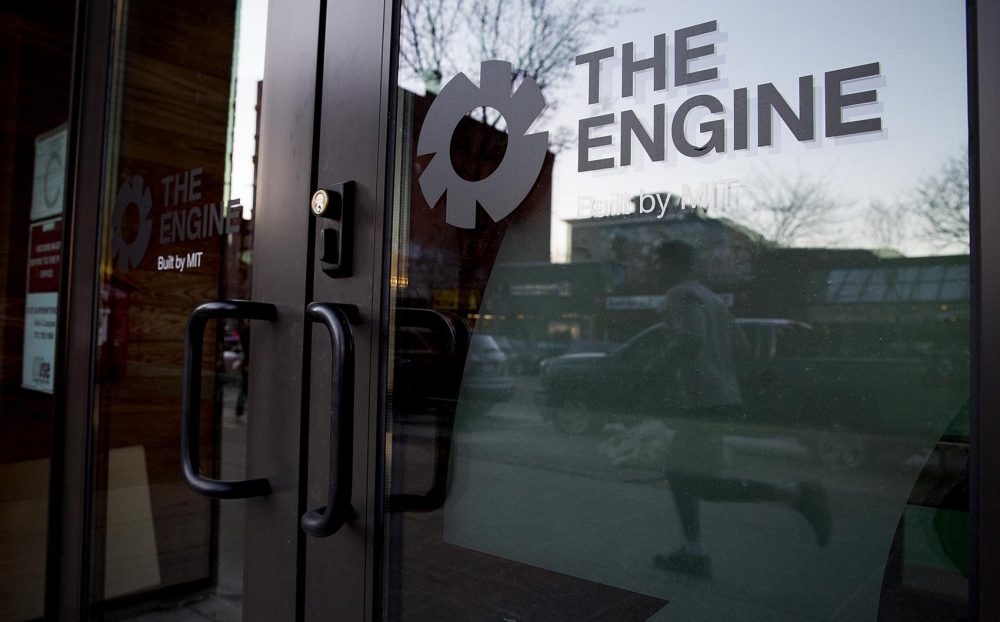 This article is more than 5 years old.
In 2007, WiTricity Corp. began as a science experiment for a couple of professors at MIT. These days, the company is focused on creating technology that allows you to charge your computer, your phone or your electric car wirelessly using magnetic fields (meaning you don't have to physically plug anything into an electrical outlet).
After years of research, this past January at the Consumer Electronics Show, WiTricity announced a collaboration with Dell computers.
"So nine years of developing this technology, which was really a science experiment at the time, to the place where it can go into products," said Morris Kesler, the chief technology officer at WiTricity.
That's a long time compared to the genesis of a Silicon Valley tech company. (Think Facebook or Twitter.)
And the long-term time-frame is partly because this tech is inherently different. It's hardware, rather than software.
"You need things like lab space, equipment," Kesler said. "You need all these things that take time to get."
He explained that WiTricity -- and, broadly, the technology Bostonians tend to focus on -- takes a long time to develop because it's complicated.
"It's one thing to write an app and people can say, 'Oh, I can do that on the side, and that can happen quickly,' " Kesler said. "'But, hey, I want to work on nuclear power, you know that's not so easy to do.' "
Boston is a hub for hard tech ideas, like WiTricity, but sometimes those ideas get stuck somewhere between the science lab and the marketplace.
Beginning this spring, a new MIT initiative -- The Engine — is hoping to smooth out those kinks.
The Engine wants to be a resource for companies like WiTricity -- companies working on game-changing technology. The goal of the MIT-powered accelerator is to make it easier and cheaper for breakthrough technology to succeed. It's aiming to support about 60 startups over a few years.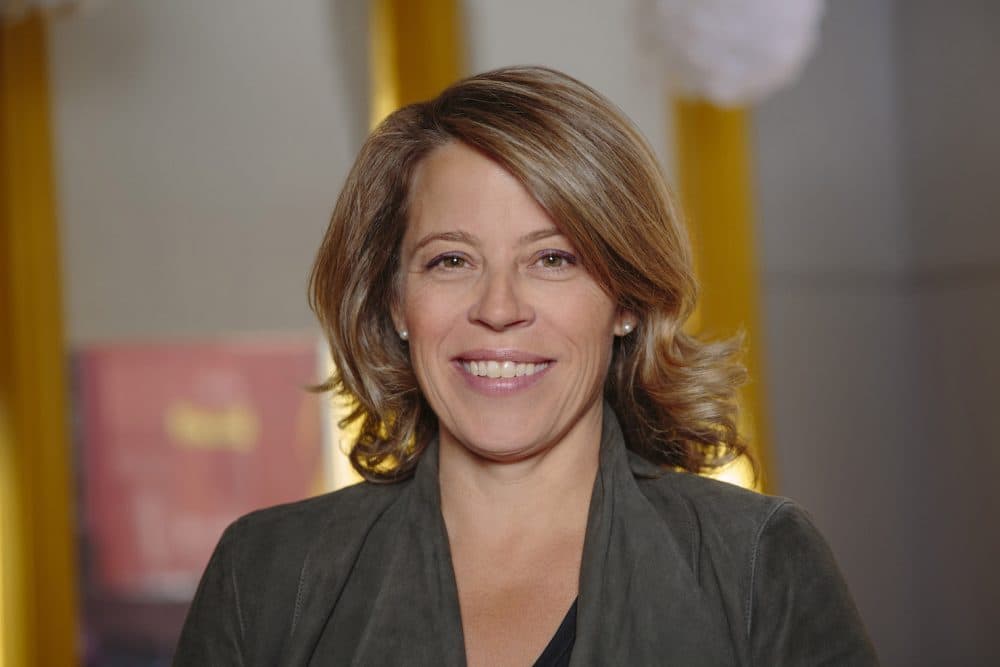 The Engine will provide local companies with a 26,000-square-foot workspace in Central Square for shared lab equipment and mentorship.
"Think about if you're doing fusion, you have these giant machines, or robotics, or drones you need to be able to fly them. You need both space and the specialized equipment to manufacture things," explained Katie Rae, the president and CEO of The Engine.
Kesler said WiTricity was lucky that, back in 2007, it had access to lab space.
"If we hadn't had that, that kind of slows you down," he said.
Still, he says The Engine could have potentially helped WiTricity as it took that first "science experiment" off-campus. He sees the merits in advice and collaboration, and he said The Engine might have helped WiTricity "in scaling more quickly."
The other key priority for The Engine is money: $150 million for an investment fund to give hard-tech companies an initial infusion of cash.
"Many of these projects take longer than most venture capital firms want to take bets in," said Rae, who is also managing partner of the investment fund.
Max Lobovsky -- the CEO and co-founder of Formlabs, a company that manufactures professional desktop 3D printers -- says he could have benefited from The Engine financially, especially when his company was first stepping out of MIT in 2011-'12.
He pointed to a wall in his brick-and-beam Somerville office, a sort of mini museum of early prototypes Formlabs made.
"I actually called up my cousin and asked him for $3,000 at first to buy parts to build the first prototype," Lobovsky said.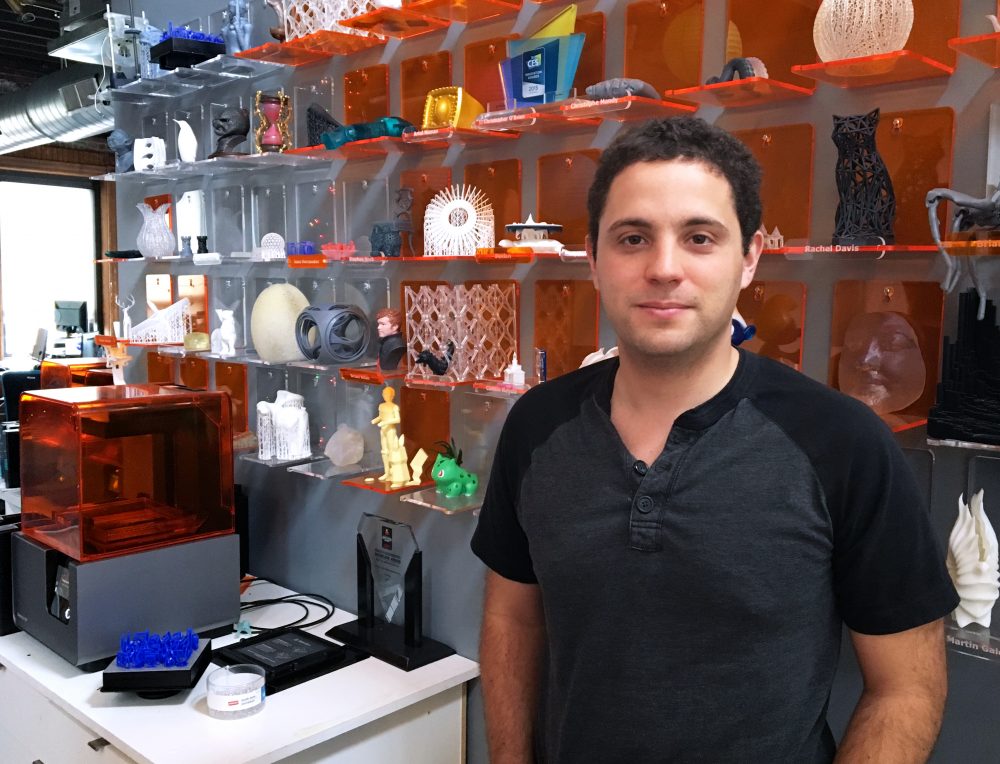 Lobovsky started Formlabs with two other grad students from the MIT Media Lab. And he said they spent much of the first year trying to raise money.
"It's much harder to raise money for a company like ours that's actually building some sort of new type of hardware than it is for a typical software, web-mobile type of startup," he said. "And we struggled with that for a long time. We did OK in the end. But a lot of potential companies like ours just fail to get off the ground."
This past August, Formlabs raised additional money from a seed-stage venture capital fund, Founder Collective, which has offices in both Cambridge and the Bay Area. David Frankel, a managing partner at Founder Collective, says investors don't always have the patience to put money into long-term hardware technology that seems risky, and so he sees a niche role for The Engine in Boston's business landscape.
Frankel called it "patient capital."
"The Engine is very ,very important, but by no means the Holy Grail," he said.
Still, Frankel says for Boston tech to truly succeed, it needs an ecosystem.
"A thriving ecosystem needs many, many components," he said. "And one of those components is companies that have done exceptionally well, worth billions of dollars, which spawn up other entrepreneurs."
In other words, a sort of alumni network, where the early employees of a thriving billion-dollar company leave and become founders and angel investors at new companies.
Frankel says even if The Engine is a wild success, until Boston can build that network of venture capital, investors and billion-dollar companies, the tech scene has work to do.
This segment aired on March 24, 2017.