Special Broadcast: Journalism In The Age Of Trump
33:46
Play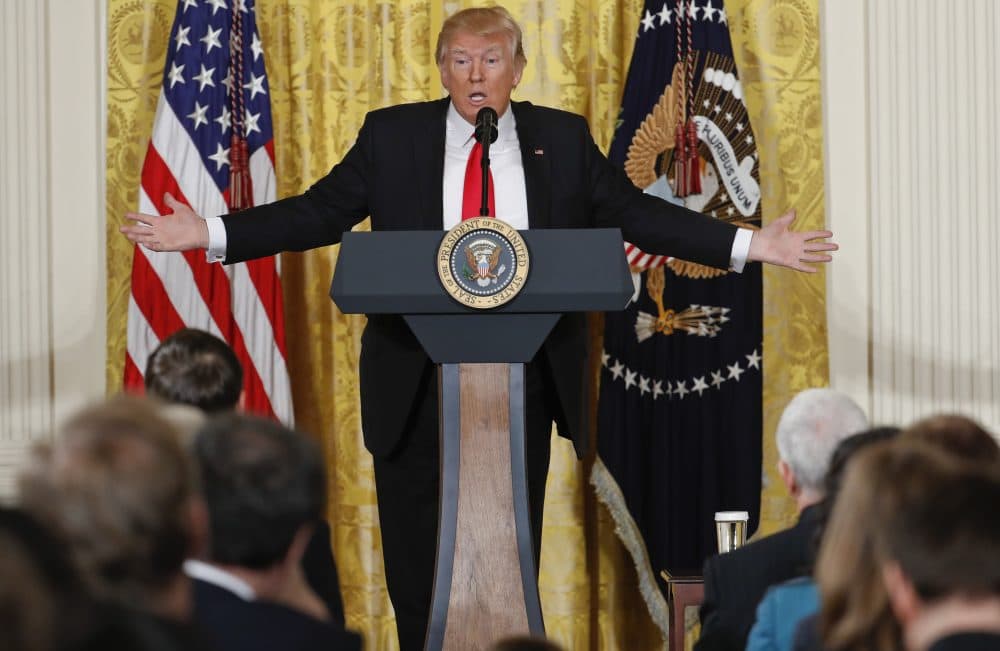 This article is more than 4 years old.
As part of WBUR's Marathon fundraiser, we're airing a special broadcast, hosted by On Point's Tom Ashbrook.
Topic: Journalism in the age of Trump.
Time: Wednesday, April 5, at 2 p.m. EST.
Guests
Eileen McNamara, journalism professor at Brandeis University, former Pulitzer Prize-winning columnist at The Boston Globe
Matt Viser, deputy Washington bureau chief for The Boston Globe (@mviser)
Jonathan Kaufman, director of the journalism program at Northeastern University. Pulitzer Prize-winning journalist. Former executive editor at Bloomberg, Page One editor and China bureau chief for the Wall Street Journal, and Berlin bureau chief for The Boston Globe.
Watch:
We had some technical issues... Here's the rest:
This article was originally published on April 04, 2017.
This segment aired on April 5, 2017.